Nakuru joins Unesco's list of creative cities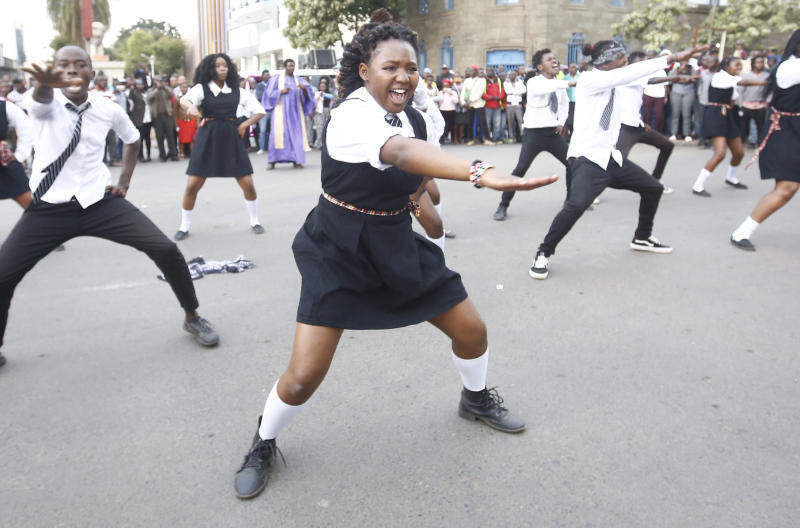 Nakuru town has added a feather on its cap after it was listed among 49 new cities under Unesco's Creative Cities Network (UCCN).
The list was unveiled on Monday by Unesco Director General Audrey Azoulay in a statement published on website.
"This is in recognition of their commitment to placing culture and creativity at the heart of their development and to sharing knowledge and good practices," said Azoulay.
This brings the number of cities listed under this category to 295 spread in 90 countries across the world.
The UCCN was created in 2004 to recognise cities that place seven creative fields at the core of their development. These are craft and folk art, design, film, gastronomy, literature, media arts and music.
Governor Lee Kinyanjui described the listing as a great achievement for Nakuru, which is scheduled to be awarded with a city charter by President Uhuru Kenyatta later this year.
"Culture makes us who we are. We must preserve it and create avenues for its consumption. We shall use the Unesco platform of engagement for learning and sharing," said Kinyanjui.
Nakuru Municipal Manager Peter Gitau welcomed the honour, saying the county is the cradle of mankind with a rich history preserved in artifacts and handcraft at local museums such as Hyrax Hills and Kariandusi.
Cultural diversity
Mr Gitau said the town's cosmopolitan nature also makes it as a cultural hub.
"We have a rich diversity with the different communities seeking to express, disseminate and preserve their cultures through the folk dances, narratives, handcrafts and other forms of folk arts," he said.
He said the move will now market Nakuru globally and strengthen creation, production, distribution and dissemination of cultural activities, goods and services.
Gitau added that the county government has continued to allocate resources and develop policies aimed at promoting arts and crafts.
"The county government has invested in social halls and cultural centres open to the public. The private sector is supplementing this through facilities such as Njoki Karuoya Creative and Media Centre, Honeymoon Hill and Bomas of Nakuru that augment the creativity of artists," he said.
Nakuru Players Theatre vice chairman Barbushe Maina said the platform is expected to build the artists confidence, shar pen their entrepreneurial skills, grow social networks and build mutually beneficial exchange programmes.
"Only a few artists have succeeded to elevate their craft to international standards. Membership into this prestigious class of global members will provide the much needed exposure," said Maina.
"It will inspire future generations to nurture and invest in their creative skills. It will allow exchange of best practices with other network members and be an economic boost by strategically placing Nakuru as a cultural tourism site."