Kericho accident leaves two dead, 30 injured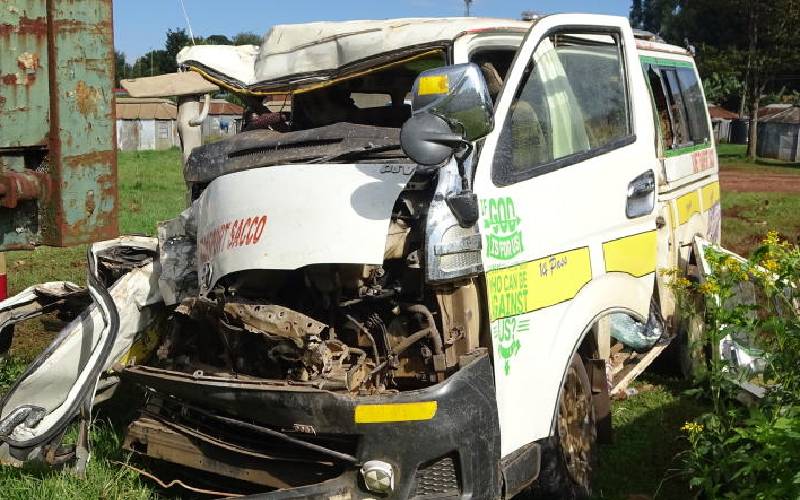 Two people have died, and 30 others left injured in an accident along the Kericho-Litein road.
John Torori, the acting Litein OCPD, said the Sunday night accident at Kaptolony involved two matatus belonging to Bomet Transporters and Bomet Travelers Sacco.
"Preliminary investigations indicate that one of the matatus from Kericho town was trying to overtake and rammed an oncoming matatu headed in the opposite direction," he said.
Torori said one victim died on the spot, and the second victim, a driver of one matatu, died while receiving treatment at Litein Mission hospital.
"18 of the survivors were rushed to Litein mission hospital. Five of them have since been transferred to Tenwek Mission hospital for specialized treatment. Four others are recuperating at Kapkatet sub-County Hospital," he said.
Torori said they were yet to establish which of the vehicle had excess passengers.
"We are still in the process of interviewing survivors and eyewitnesses to determine the exact number of passengers each of the vehicles was carrying," he said.
Torori said the National Transport And Safety Authority (NTSA) was also conducting investigations to establish whether the vehicle's speed governors had been tampered with.
Kericho County Director of Medical Services Betty Langat said two of the accident victims who had been taken to Kapkatet sub-County Hospital had since been transferred to Kericho County Hospital's High Dependency Unit (HDU).