'Kwara Kwara' dance banned in West Pokot over immorality, early pregnancies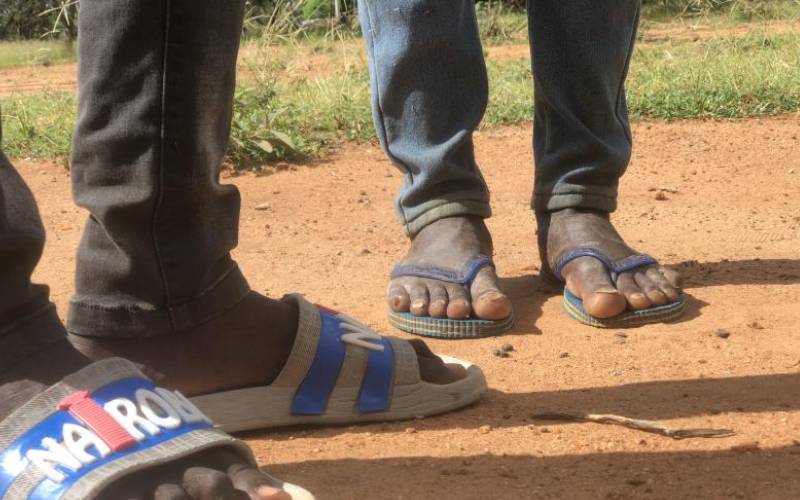 Teenagers in West Pokot have been prohibited from engaging in dance popularly known as Kwara Kwara.
Kacheliba deputy county commissioner Kennedy Kiprop imposed the ban, claiming it had led to an increase in the cases of teenage pregnancies and early marriages in the area.
"There is this new dance called Kwara Kwara. It is popular among the youth and has led to immorality. I am banning it with immediate effect. I ask all the chiefs and their assistants to crack the whip and arrest the culprits," he said.
Kiprop noted that since the dance was introduced in the area, there has been a steady increase in the number of girls dropping out of school due to early pregnancies.
"I am urging locals not to allow youths in the villages to hold this dance as it is derailing the gains we had made in educating our children, especially the girls, on the teenage pregnancies and early marriages," he said.
"Most of our children are in school, and our task as the national government is to ensure they complete their studies," he added.
Poverty, Female Genital Mutilation (FGM), illiteracy and social media are said to be the major causes of early pregnancies in West Pokot.
The county's teen pregnancy rate is 29 per cent, the highest rate in Kenya.
Organizations have proposed measures to reduce the rate to less than 20 per cent by 2021.
The administrator said some parents were unlawfully taking their children to neighbouring Uganda to undergo the cut during the school holidays.
"The locals from Kodich and Orolwa, who live in the border zones, we have intelligence that you are sending your female children to undergo the cut in the neighbouring country. We are following possible leads, and those found culpable will be apprehended," warned Kiprop.
The area is experiencing a drought, with the majority of locals migrating to Uganda in search of pasture and food.
Lack of sleep drove me crazy
Sleep disturbances are commonly reported during pregnancy and increase in frequency and duration as the pregnancy progresses.