Three officers in custody, linked to death of Trans Nzoia man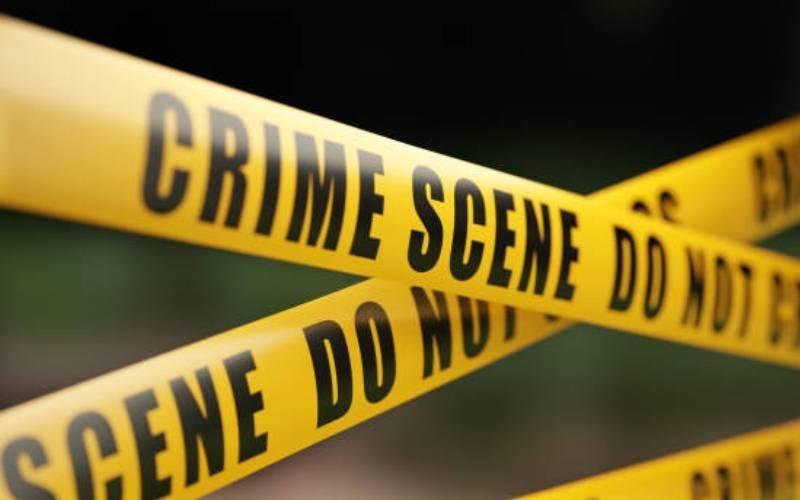 Police are investigating a case in which a man is said to have been beaten up by officers and later died.
Josephine Kamidi says her son Robinson Manyonge, alias Loketo, died today while undergoing treatment at Trans Nzoiz County Referral Hospital. She said Loketo was attacked by officers from Big Tree police post.
Kiminini OCPD Francis Tumbo, DCIO Joseph Adongo and OCS Meshack Kipchumba visited the scene as part of the probe.
Witness Douglas Momanyi told the officers that on September 28, at around 8.45pm, while going home with Loketo, they were called by officers Cpl David Sendera, Lius Kiprop and NPR Antony Wangunda, who beat them up.
Momanyi said that after the beating, the officers boarded two motorcycles and left them behind.
Officers Sendera, Kiprop, and Wangunda are in custody.
Complaints against police officers have been rising since the establishment of the Independent Policing Oversight Authority (IPOA) in 2011.
According to a document presented by the authority to the Senate Committee on Justice and Legal Affairs on September 8, complaints against the force have increased by 83.4 per cent from 594 in 2012 to 3,583 in 2021.
The authority was appearing before the committee to answer questions on the conduct of police when enforcing Covid-19 regulations.
In July, police arrested at least 50 activists in Nairobi and violently dispersed others who were protesting against their brutality since the outbreak of the pandemic.
On August 1, brothers Benson Ndwiga, 22, and Emmanuel Ndwiga, 19, died at the hands of police officers after being arrested for flouting the 10pm curfew.
Meanwhile, in the last eight months, nearly two in five cases forwarded to the DPP from police oversight agencies involved the assault of citizens by officers.
Between January and August this year, Noordin Haji said a majority of the files forwarded to his office by Ipoa and the Police Internal Affairs Unit (IAU) touch on eight complaints: assault, death, fatal shooting, shooting causing harm, robbery, defilement, cruelty and neglect of official duty.
Of these eight, 36.1 per cent of Kenyans complained about assault, followed by cases of shooting that resulted in harm at 30.6 per cent.
A further 22 per cent of public complaints were about deaths related to police work, while 6.5 per cent involved fatal shootings by officers.