Places in North Rift that you will not find alcohol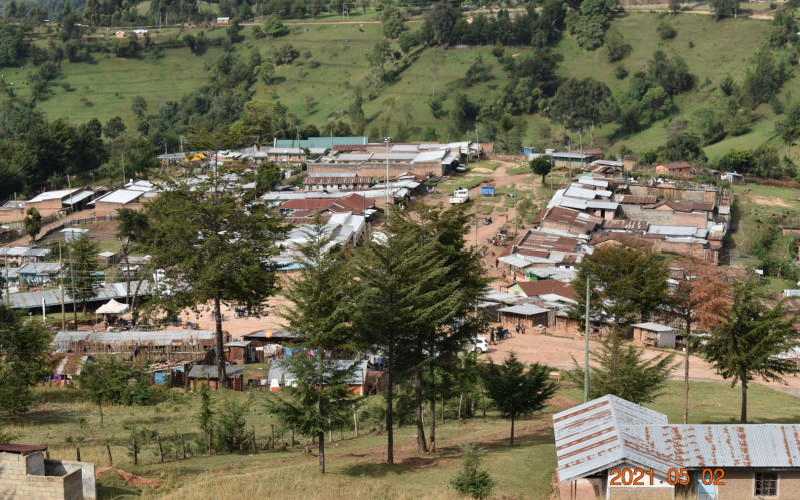 If you love alcohol, then you will need to think twice before visiting some parts of North Rift.
You will not find any alcohol at Kaptuli trading centre in Uasin Gishu County. It is even worse in Pokot South, West Pokot County, as the entire sub-county does not have a single bar or liquor store.
Those who must take alcohol have to travel far, sometimes cross to other counties, to quench their thirst. And even then, you can only carry the alcohol in your stomach. You don't want to be found carrying bottles of beer around unless you want a curse.
In both Kaptuli and Pokot South, elders started campaigns to stop brewing and consumption of alcohol which they blamed for the many social ills that had plagued the society.
"We have so many flourishing shopping centres in some of these areas but residents who want to drink something have to do with milk, tea and soda," said Mr Jackson Chamer, an elder from Pokot South.
Alcohol banned in Pokot
Ban on alcohol in Pokot South follows a decree by an elder 45 years ago when they banned brewing and consumption of alcohol.
In 2015, elders in Kaptuli also banned the consumption of alcohol. In both regions, the elders got fed up after those who consumed alcohol were accused of being irresponsible.
"Elders, and off course the entire community, got tired after many complaints about those who abused alcohol. The culprits, mainly men, would sell family property, including land, livestock and other assets, to feed their bad habits. Infuriated elders decided that they needed to do something, to end the suffering of woman and children who were eventually left with nothing," said Jackson Chamer, an elder.
When the campaign to stop brewing and selling of alcohol in Pokot South started in early 70s, Chamer said, many families were suffering.
"The elders met at the office of the then councilor at Kabichbich trading center, where the matter was discussed. The meeting had one agenda only: to declare the whole of the sub-county an alcohol-free zone," Chamer said.
However, he said, the meeting did not achieve its goal as residents were divided on the plan to ban alcohol.
More meetings were held without much success until 1972 when the elders decided to rope in the then-District Commissioner, a white administrator who was also the head of security in the then West Pokot District.
Chamer said there were sharp differences between the DC and the Pokot South councilor who supported setting up of bars. The councilor had the backing of bars owner.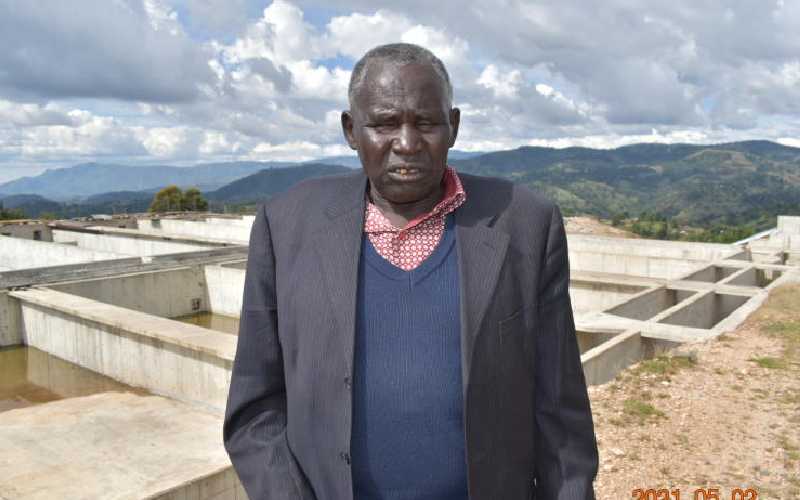 "There was a major standoff. Some elders decided to mobilise residents and seek their opinion on the matter. The idea was for them to vote for or against selling and consuming alcohol. And there were campaigns by both sides," said Chamer.
A day came when the residents had to take a decision. A vote was held and the 'mlolongo' (queuing) system of voting was used. At least 241 people voted in support of outlawing alcohol while only 71 went in the opposite direction.
After the vote, Chamer said, the DC immediately declared a ban on alcohol trade in the entire Pokot South. The decision was backed by the elders.
"The ban has remained in force to date. Residents of Pokot South who want drink have to travel long distances, to towns such as Makutano and Kapenguria. And even when they do that, they can't carry the alcohol back home. No one wants the curse the elders declared will befall anyone who goes against the decision," said Chamer.
In 2016, another declaration was made at Kabichbich Catholic Church to stop pool games that were taking root in the area. Once again, Chamer said, campaigns were conducted. At least 5,000 people turned up to vote.
"There was one businessman who was keen to set up a bar in the area. He even attempted to influence voters by bribing them. However, only 150 people supported the installation of pool tables, done mainly by bars. Majority of residents supported a ban on bars and pool games," said Chamer.
The decision to ban bars was also necessitated by an increase in cases of domestic violence and immorality that were attributed to alcohol consumption.
"The elders felt banning alcohol was the only solution. In 1975, a declaration was made making the decision a policy that residents fully embraced. To the residents, when the society is sober, there is economic development," Chamer said.
Elders warned that anyone going against the ban would be inviting a curse on himself and his family.
In 2015, there was an attempt by some community members to reopen bars but they failed.
Solom Kura, a resident, said thanks to the ban on alcohol, residents are now engaged in meaningful economic activities such as farming. As a matter of fact, the residents have also formed cooperative societies they use to market their farm produce, especially dairy products.
"Dairy farming has been embraced in this area. Availability of pasture in the highlands makes dairy farming viable here. Many people have found it useful to start modern dairy farming," Kura said.
He added: "We no longer waste our money and time drinking alcohol, we drink milk. And by the way, to demonstrate how fast dairy farming is growing here, we currently have 23 milk cooling plants in Pokot South. We also sell our milk to Brookside Dairy," he said.
Milka Chemel said banning alcohol has helped families. "The women are happy since many men, instead of spending their time and money on alcohol, are now engaging in business. They also come home early and spent more time with their families," she said.
But Eliud Kiprop thinks the ban on alcohol should be reversed. He said opening bars in the area will create jobs and business opportunities.
"Can you imagine those who want to take alcohol are forced to cross over to Elgeyo Marakwet County to quench thirst?" This is costly; we spent money on fare and buying the alcohol," said Kiprop.
The current Deputy County Commissioner of Pokot South Fedrick Kimanga said to date, the sub-county does not have a single bar. "Those who want to drink alcohol must travel far to get it," he said.
Residents and leaders of Kaptuli in Uasin Gishu, took a similar measure in 2016 because of the rot booze was causing the society.
Deaths attributed to excessive consumption of illicit brews in Kaptuli's entertainment joints, accidents, muggings and livestock theft became synonymous in the trading centre.
The deaths of two teachers from excessive consumption of alcohol dealt the final blow to the business. Alcohol was banned and bars at the trading centre closed.
Elders led by Josphat Kipchorsoi,72, started agitating for the elimination of bars in the trading centre in Kimoning.
"We had just lost two professionals to alcohol and we were not willing to wait and lose more people. Many young men were being knocked down by vehicles as they staggered home. It was sad, we had to do something," Kipchorsoi said.
"Some men were sleeping in trenches and in some case, many marriages broke down," he said.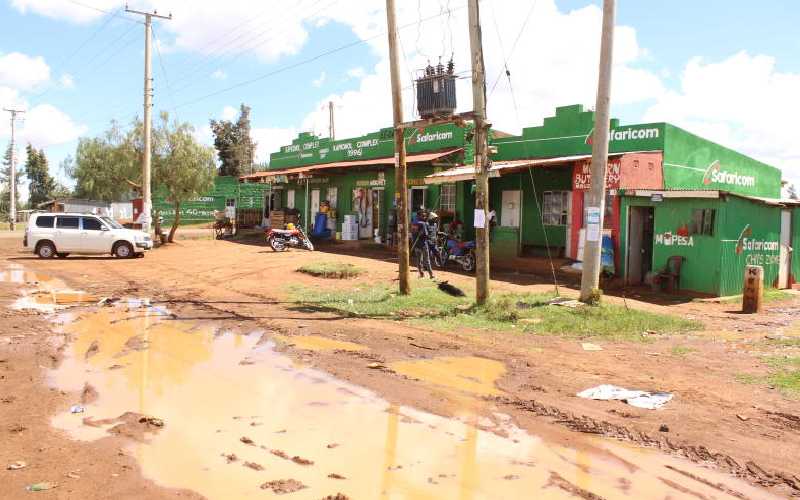 The elder said a series of meetings were held between residents, government officers and bar owners, culminating in the closure of all drinking joints.
Kipchorsoi said the meetings were not always easy as they at times degenerated into bitter exchanges between bar owners and their supporters on one side and the elders on the other.
"When we discovered that we could not agree on closure of bars, we decided to take a vote. The idea was that the side that won in the election would have their way. The day came and we took the vote which was presided over by the area chief and the then Uasin Gishu Woman Representative Eusilah Ngeny. Luckily, those who were against bars operating in Kaptuli carried the day. The bars were closed," Kipchorsoi said.
Another elder Philip Cheruiyot, also in his 70s, said an increasing number of twilight girls hanging around bars was also becoming a nuisance.
"Today, Kaptuli is quiet and everyone is busy contributing to the economy of the region. We were worried because we were losing the youth to alcohol," he said.
Some of the bars were converted into other businesses. One is now a hardware shop and another one is a restaurant. Still, another bar was converted into an agro-vet outlet while another is now a retail shop.
"We witnessed so many shameful scenes. We saw how women were forced to carry their drunk men home. Those engaging in immoral behaviour, including prostitution, were also on the increase and were not happy with the idea to close down bars. But we defeated them when we took a vote on the issue," said Cheruiyot.
And there are those who are still unhappy with the idea to close down bars and have vowed to do everything possible to have the decision reversed.
Wilfred Kiptoo, 30, said the youth were not involved in the decision to close bars at the trading centre.
"Many people were adversely affected after the bars were closed. We still don't understand the law that was used to close genuine businesses. Bars must be opened in this area," Mr Kiptoo said.
He lamented that alcohol consumers are forced to travel eight kilometres, to Chepkoilel Junction, to enjoy their favorite drinks.
Kimoning chief Jonah Tuitoek said a group of residents, led by their elders, came to his office with signed minutes of a meeting they had held, which included a resolution to close bars down.
"As it stands, there is no bar in Kaptuli. Entertainment joints and bars will only be opened the day that decision will change," Mr Tuitoek said.
Current Pokot South Deputy County Commissioner Fredrick Kimanga confirmed that the region does not have bars or pool tables which has contributed immensely to its economic development.