By-election: All systems go in fierce battle for two ward seats in Nakuru
It's all systems go as voters in London and Hell's Gate wards in Nakuru County head to the polls tomorrow to elect their MCAs in the hotly contested by-elections.
Nakuru Town West Constituency returning officer Gilbert Serem and his Naivasha counterpart David Mbui said they have finalized training of clerks, presiding officers and their deputies who will be involved in the exercise.
"We have also met the candidates and their agents. We are ready for the by-elections," Serem said.
Mbui said they are scheduled to receive ballot papers today.
"All is set for the mini-poll. Officials have been hired and trained for the 41 polling stations in the ward that has over 24,000 voters. We have received all the necessary paperwork apart from ballot papers," he said.
Little-known party
Jubilee Party is keen on retaining the two seats after losing the Lake View ward by-election to a little-known party, The New Democrats, last year while United Democratic Alliance (UDA), which is allied to Deputy President William Ruto, is using this contest as a testing ground ahead of the 2022 elections.
To avoid another embarrassing defeat, Jubilee has marshalled its top leaders and some ODM members to join in the campaigns for the seats.
London and Hell's Gate seats fell vacant following the deaths of Simon Mbugua and John Njuguna.
In London ward, it is a two-horse race between UDA's Antony Nzuki and Francis Njoroge of Jubilee.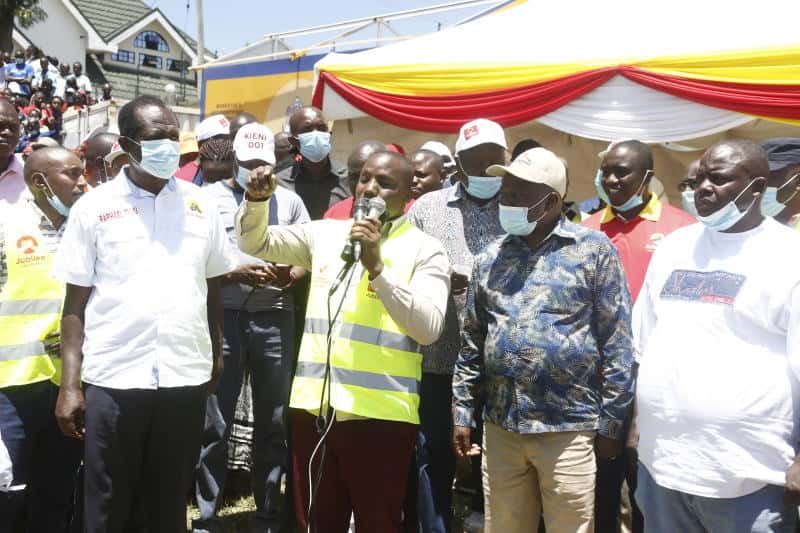 ODM candidate Stephen Adoch stepped down in favour of Njoroge and was yesterday campaigning for the Jubilee candidate.
Other candidates in the race are Kimani wa Kimani (Kanu), Felix Kipruto of People's Party of Kenya and The Service Party's Joseph Kariuki.
As Jubilee and UDA embark on intense campaigns for the seats, Kipruto and Kariuki have been having low-key campaigns.
The race in Naivasha's Hell's Gate ward has also been reduced to a contest between the two political parties that are fronting Jonathan Kuria Warothe (UDA) and Jubilee flag bearer Virginia Wamaitha.
Political might
The twin by-elections are key to both the ruling party and UDA as they will use the outcomes to set the pace for their political might in the vote-rich Rift Valley ahead of the 2022 General Elections.
So divisive are the campaigns for the civic seats that two members of parliament from the county have become sworn enemies.
Nakuru Town west MP Samuel Arama and his Bahati counterpart Kimani Ngunjiri have in the recent past proved true the old adage that in politics there are no permanent friends or enemies, only permanent interests.
The two who have been bosom buddies, have in the recent past differed sharply and their relationship completely deteriorated to the level where they have now taken their war to the public and even to media houses.
Arama claims that Ngunjiri has brought the war on his doorstep and he will not be shy to respond in kind.
"I have been silent all the time they come to Nakuru Town West Constituency to campaign for their UDA candidate; they insult and attack my personality and now I have been forced to respond in kind," Arama said.
On his part Ngunjiri accused Arama of using security agencies in the county to stop the UDA team from campaigning for their candidate, Nzuki, who enjoys the backing of the Tanga Tanga wing of the Jubilee Party.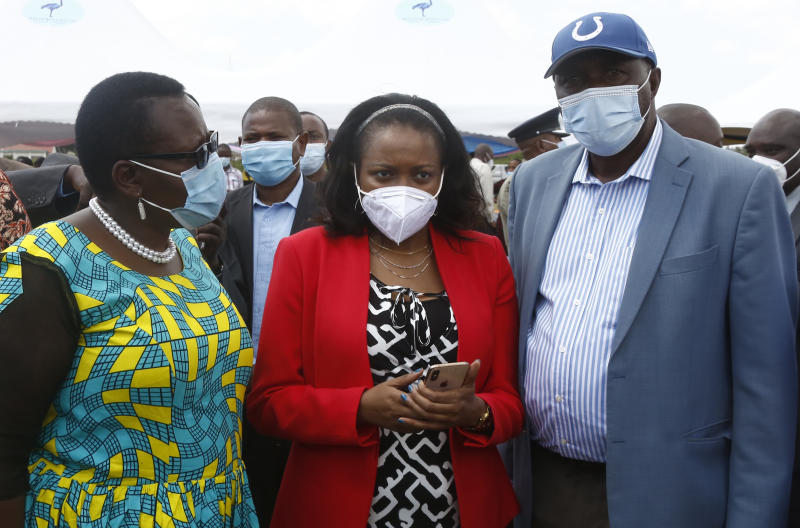 Arama is leading the Jubilee team, which is backing Njoroge while Ngunjiri and Senator Susan Kihika are campaigning for Nzuki.
As the date of the by-election nears, the rift between leaders has widened with opponents attacking each other on their sources of wealth, education and even family backgrounds.
Soon after the 2013 General Elections, Arama defected from ODM and joined the ruling Jubilee coalition. On hand to receive him in Jubilee was Ngunjiri, then a staunch supporter of President Uhuru and fiercest critic of the ODM party and its leadership.
The political relationship between the two leaders blossomed to a point they often held joint press conferences even on matters that were not of common interest.
But all that has been reduced to insults and verbal attacks in public forums.