Varsity immortalises Moi in art and music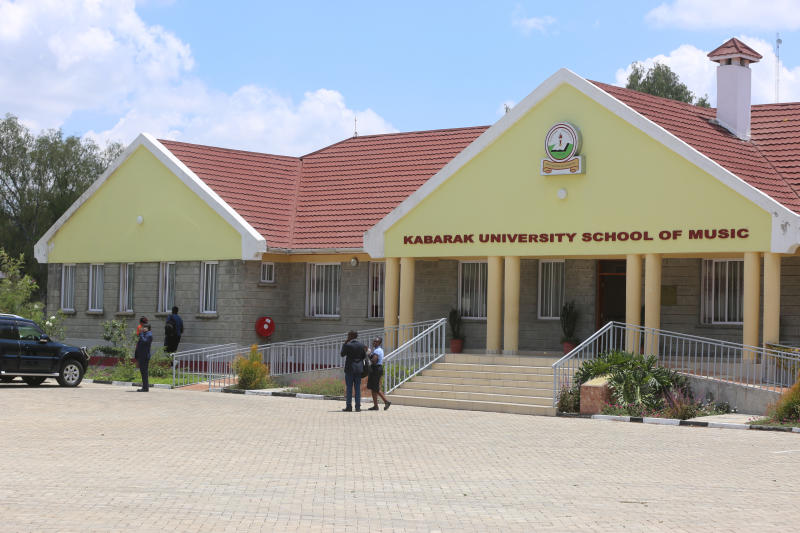 It may be conspicuously silent, but Kabarak School of Music carries loud memories of the late former President Daniel arap Moi.
From unique wall tapestries bearing his portraits to his favourite hymn And Can It Be framed at the entrance, the facility immortalises Moi's deep love for religion, arts and music.
"It seems like it is yet to sink in that he is really no longer with us. We feel him everywhere, and once in a while we play his favorite hymns. We still live his legacy," Kabarak School of Music Dean Melitus Wanyama said.
Moi's love for education and desire to develop performing arts and music in the region prompted him to donate one of his houses to host the School of Music.
"Moi was very religious. He also loved music and culture and felt that the only way to preserve African music and cultures was to develop music to the university level," Wanyama said.
The former president invested Sh10 million in musical instruments, which were acquired from across the world, and a further Sh4 million in music books sourced from top online shopping sites.
The building has a chimney which is said to have been deliberately left in during the expansion.
"That is why this school meant a lot when he was still with us and still means a lot even in his absence, because he was the pillar. His family has since stepped in to fill the gap," Wanyama added.
Initially, the professor said, few students studied music and the school started off with a class of just two in 2016.
"The one thing that people mostly remember Moi for is his investment in education since he wanted a music school that would be a bench-marking centre. He told me he wanted a school that would last beyond 200 years. Probably, he meant that he wanted a school that would remain relevant and will be used by many generations to come," he said.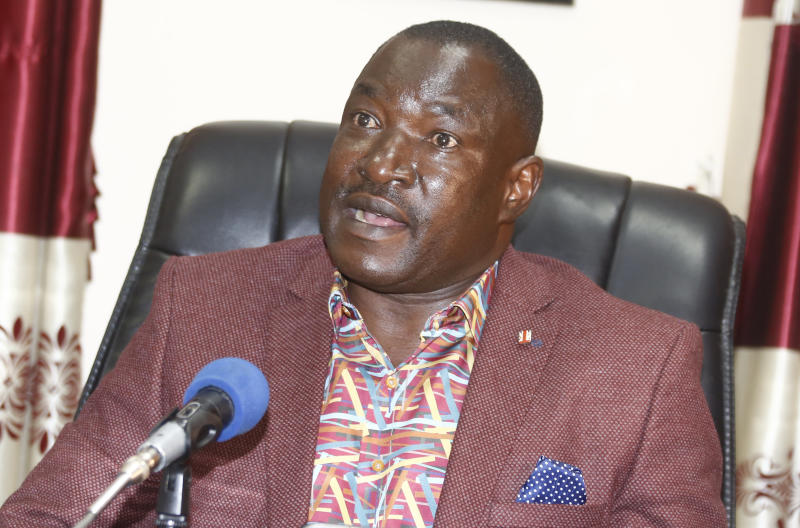 Rev Paul Ombati added that in keeping with the examples Moi's set, the Kabarak community remains religious and has stuck to keeping time.
"I obviously miss him. His space in church has been vacant. He was a generous giver too. He never missed church, he never came in late. He had the Scripture at his fingertips," said Ombati who ministers at Kabarak Chapel.
He added that the former president's love for religion saw him invest in church equipment and quality materials, and he always lived by Christian teachings.
"He always told us that since his baptism in October 1936, he never looked back. He wanted people to grow up being men and women of integrity. As much as we miss him, his family has stepped up and filled the gap. He left behind a more loving and generous community," he added.
In keeping with Moi's visionary legacy, Ombati said the chapel is undergoing a makeover. The studio at the music school is also set to be expanded to accommodate more students.
Kepha Bwonda, a Christian country musician who performed during Moi's funeral, said he misses the times he used to perform for the former president.
"President Moi loved Christian hymns a lot. Even when he was unwell, he still had time to enjoy his favourite songs. His family have since remained close because they also still cherish the kind of music Mzee loved," Bwonda said.
Kabarak University Vice Chancellor Henry Kiplagat said they are carrying on with the former president's vision.
"Besides expanding the studio in the School of Music and renovating the chapel, the other project is to complete is the solar project and the referral hospital. We miss him, but his family has sealed the gap because they always check on the institutions," said Kiplagat.