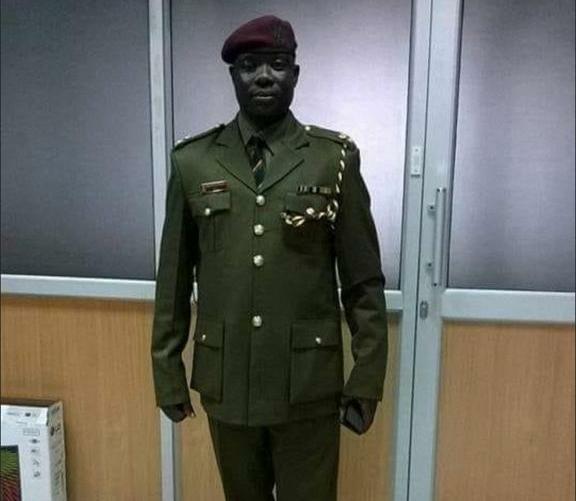 Moments before he was gunned down by bandits on Saturday in Kapedo, General Service Unit (GSU) Operation Commander Emadau Tebakol had a meeting with security personnel and locals.
Tebakol's last words gave hope to the locals -who despite being under siege, felt their cries had been heard and the insecurity issue will be addressed.
The officer was the second speaker at a peace meeting held under a tree at the trading center where he assured the villagers that he will do what it takes to end the conflict in the area. In his address, he called on the locals to join hands with the security officers deployed to the area to hold the enemy at bay.
As if aware of the invisible enemy watching from a distance, the officer had his rifle firm in his hands as he delivered what can now be accurately described as his last public engagement.
Read More
"Let's join hands, we will win this war. The camp here has been with you for long and if we join hands no enemy will penetrate. We have also deployed additional Rapid Deployment Unit (RDU) officers. We now have a great team," he said in a speech recorded in a video captured on telephone by one of the residents.
The officer had also asked parents to allow their children go back to school.
"The enemy cannot prevent us from having children in school. Learners should be in school starting tomorrow," said the officer.
Minutes after the officer and his team left the venue of the meeting, he was shot dead by suspected bandits who had laid an ambush at Ameyan Bridge.
The bridge is approximately seven kilometers from Kapedo center. The attack comes days after bandits attacked Kapedo village and killed an old man and injured three other people on Tuesday last week.
Three Members of Parliament allegedly were also locked up in the village and were forced to spend their night at the centre. The MPs had paid visit to the victims of last week attack and were distributing food. They include Ali Lokiru- Turkana East, James Lomenen-Turkana South and John Lodepe-Turkana Central.