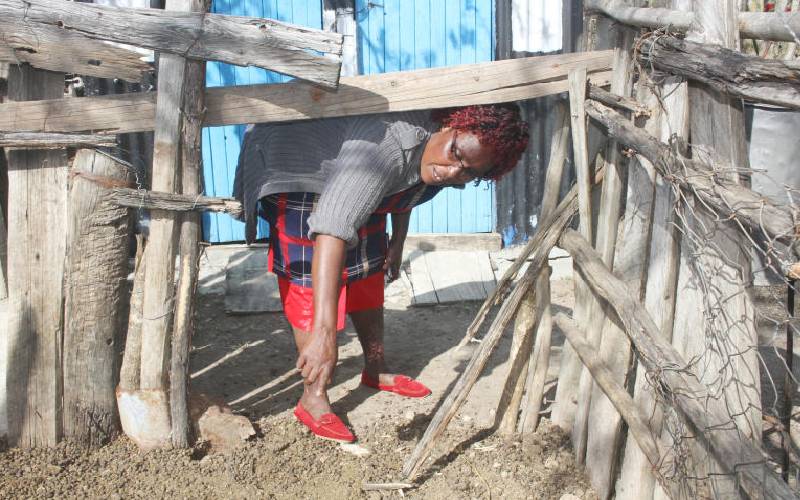 Police in Kitengela, Kajiado County, are in a spot following an increase in livestock theft in the area.
Tension has been building following several incidents of goat theft.
Residents have accused police of laxity, saying even after reporting the incidents, there had been no arrests.
They are appealing to the government to enhance security in the area and replace police officers they suspect of colluding with the thieves.
Read More
Reports show cases of livestock theft in Koromboi, Mashuru, Kitengela reserve and Isinya.
''We are very disappointed with our security officers; how can criminals invade several villages and drive away livestock without a trace," posed Daniel Kanchori, a resident of Kitengela reserve.
He said the latest robbery was on Thursday night at Joyce Koromboi's homestead, where thugs drove away all her goats and sheep.
"My homestead is now empty; I have lost all my goats to these criminals. I don't even know where to start. I thought I would sell some of them to take my children back to school," said Koromboi.
Ben Kantai from Isinya said he has lost more than 200 goats in three months. He said he had information that the livestock were stolen and slaughtered in bushes within Kajiado before being sold at Burma market in neighbouring Nairobi.
Isinya police boss Kinyua Mugambi warned those involved in the trade that their days were numbered.
"This issue of livestock theft should now come to an end," said Mugambi.
He said police were looking for the thieves.