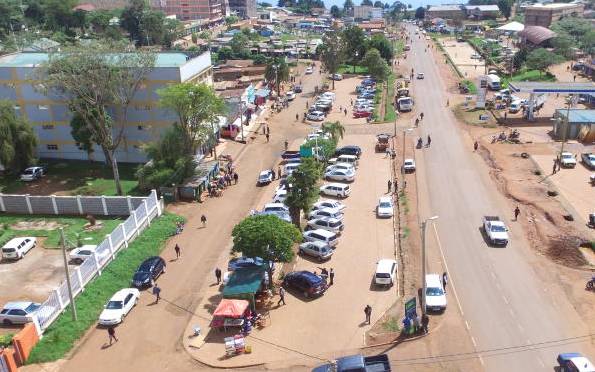 The once overlooked Iten town has received a new lease of life after it benefited from Sh400 million aid by UKAid Sustainable Urban Economic Development (SUED) programme.
The funds come on the heels of another Sh89 million World Bank aid, which has seen the town known as the "Home of Champions", undergo a major facelift that saw its dirty streets tarmacked and parking spaces carpeted with cabbro.
Read More
Also, a recreational park and arboretum were constructed along the steep escarpment, giving visitors a breathtaking view of the Elgeyo Escarpment and the Kerio Valley, and access roads gravelled to allow thousands of athletes to train with ease.
Investors bypassed the town, especially the hundreds of athletes training there. The athletes opted for Eldoret since Iten lacked basic amenities, but this has now changed.
After a successful assessment of the area's capacity needs, SUED said the programme will fund infrastructural development and value chains in agriculture, livestock, trade, investment, sports and tourism.
Governor Alex Tolgos, speaking in Iten, said the town was identified as high potential municipality owing to its international stature of being a world athletics training destination.
"Already, we have made strides in improving the infrastructure of the town to make it attractive for business and the SUED funding will be a boost as we seek to position our county as a top investment destination," he added.
The SUED contractor, through team leader Ayub Odinda, said the town's selection was also informed by the political goodwill the county leadership had shown.
Iten was one of the 12 municipalities selected from 59 municipalities that participated in the programme.
SUED is a Sh10 billion (£70 million), a five-year programme supported by the British government through the Department for International Development (DfID).
Governor Tolgos told residents to be prepared for major changes as the county embarks on projects aimed at restructuring and expanding infrastructure to meet requirements provided for in the Urban Areas and Cities Act.