No more communal grazing among the Maasai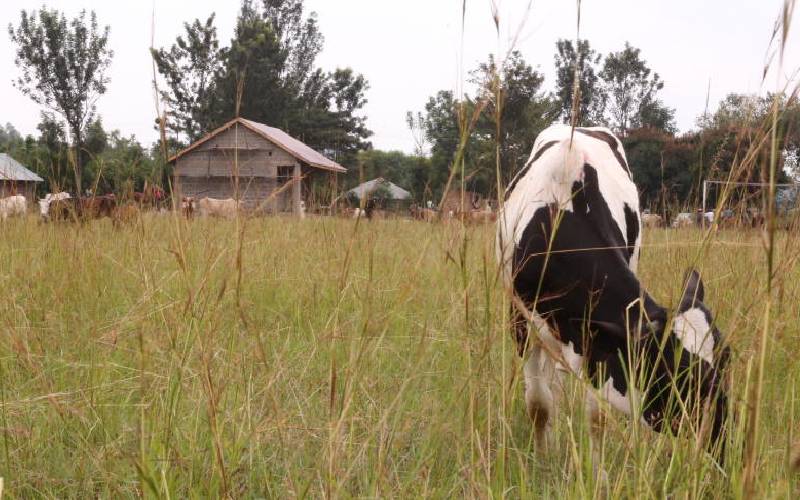 The Maasai community is slowly adapting to a new way of life dictated by Covid-19 as their ancient ways continue to diminish.
Joseph ole Mpatai, an elder from the pastoral community at the foot of Chyullu ranges in Kajado County, says even though a majority of the people are trying to cope with the new normal, most of their cultural practices have come to a halt.
"We used to graze together where a large herd of cattle would be collected from various manyattas and assigned to a number of herders. That has stopped and every homestead now grazes independently. At the watering points, the livestock is taken in turns and everybody must wear a mask," says Mpatai.
He remains optimistic that the coronavirus pandemic will be defeated soon since they have been forced by circumstances to alter their customs to reduce the spread of the disease.
Tasteless marriages
"A time like now we would be preparing for the year's circumcision ceremony, but that has been totally disrupted. Age sets would move together and have meals, including milk and meat, but that cannot happen now," says Mpatai.
He says the measures taken to limit the spread of Covid-19 have made rites of passage such as marriages tasteless. Ceremonies such as child birth (Eishoi) would in ordinary times attract a big feast where the child would be named.
"During Eishoi a bull would be slaughtered and people would come to celebrate as the baby is kept in the house for 40 days. Such cultural ceremonies have been indefinitely halted since we don't want to endanger the life of the mother and the child," says Mpatai.
The Maasai have a rich, revered culture, which is passed down generations through stories and tales revolving from precious heirlooms.
These stories are told during various rites.
Ibrahim ole Lankas now looks after his cattle, something his children used to do. He says he opted to do the job himself so that the children can stay at home and be safe.
Traditional markets, which are across the border with Makueni County, remain closed and this has hit the community economically.
As the fear of Covid-19 continues to spread among the people, the pastoralists say their nomadic way of life has stopped as they can no longer move with livestock in search of pasture and water.