Researchers discover insects to fight maize pests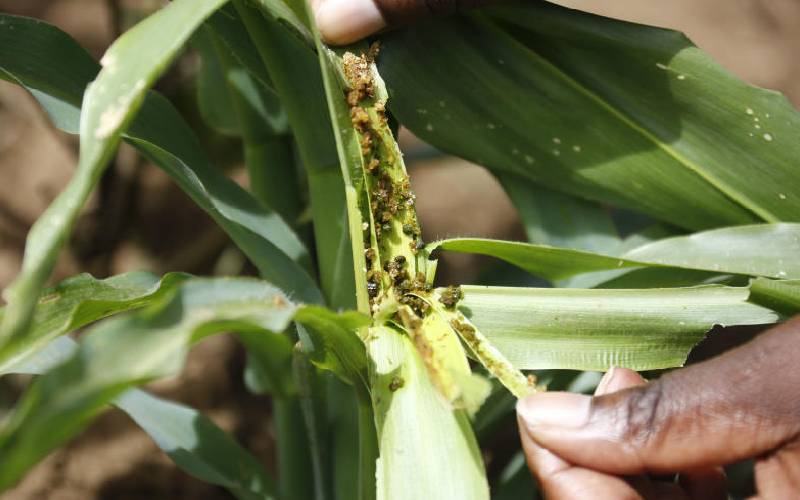 Two species of insects that can fight major maize pests have been discovered in Kenya.
The species named Cotesia Icipe and Cotesia typhae were discovered after years of research in Kenya by International Centre of Insect Physiology and Ecology (Icipe) and the French National Research Institute for Sustainable Development (IRD).
The new insect species will be used as biological control of stem-borers and fall army armyworms, pests that have dealt a blow to food security.
In research published by the Conversation.com, the discovery of the new insects is expected to offer a solution without further extensive use of chemicals to fight fall armyworms and stem-borers. The study was published on April 29, 2020.
"These studies aim to propose a solution to the lack of full control methods against two major maize pests. It provides good biological control solutions which should fulfil environmental safety regulations while being efficient and economically sound," the researchers noted in their report. The researchers are putting together feasibility studies on introducing the insects into their new environments for governments.
Cotesia Icipe was found to be effective in eradicating fall armyworms. Cotesia typhae was discovered in Kenya after 10 years of research and is capable of eliminating stem borers.