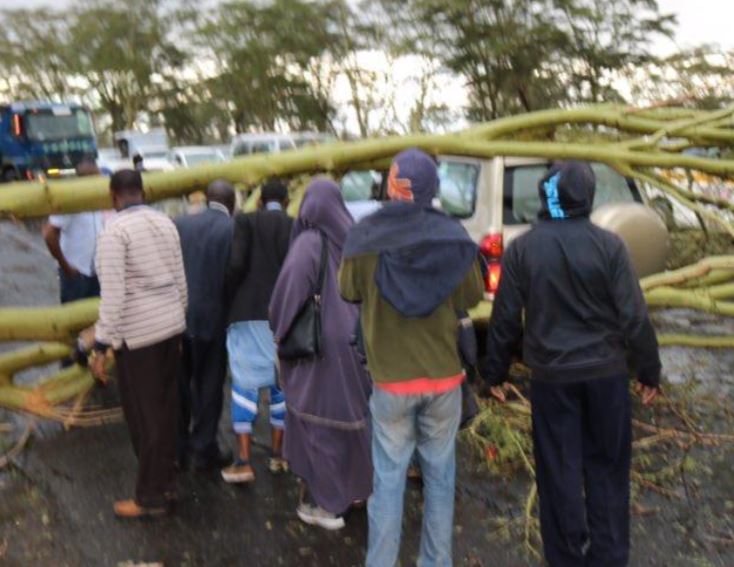 There was a traffic snarl-up along Nairobi-Nakuru highway on Saturday after a tree fell blocking the road at Delamare following heavy rains pounding the area.
A vehicle was destroyed during the incident.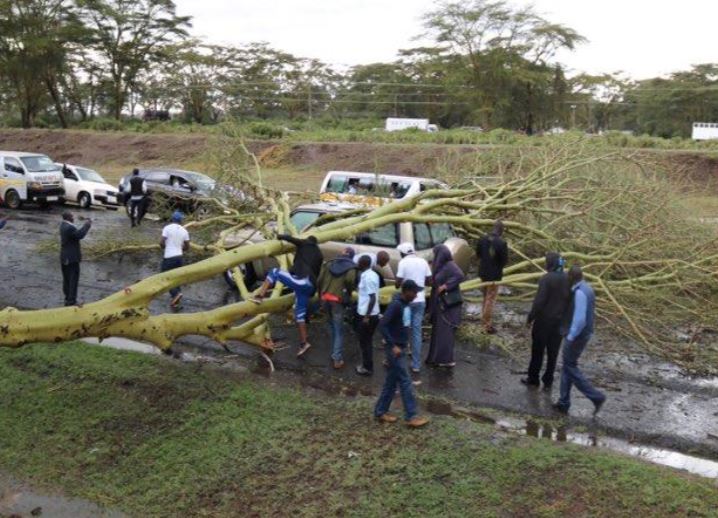 Elsewhere, travelers were stranded along the Mai Mahiu escarpment after a truck veered off the road and overturned leading to huge traffic snarl up.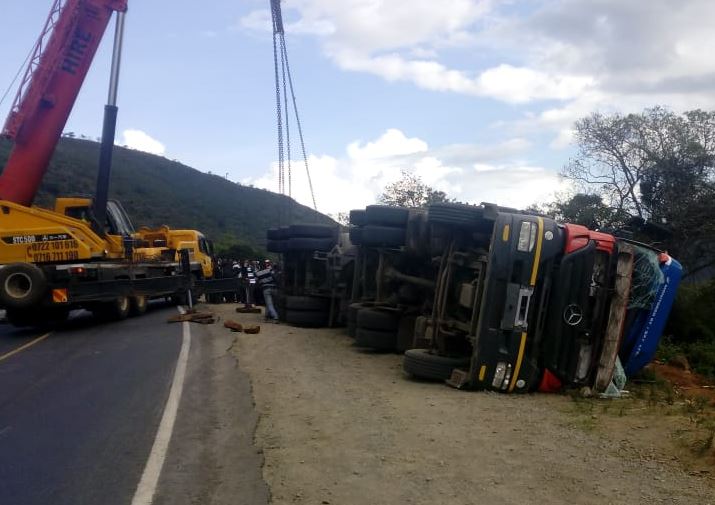 An eyewitness said that the driver of the truck was avoiding hitting an oncoming PSV when the vehicle lost control and overturned. Crane is at the site as attempts are made to remove the truck beside the road.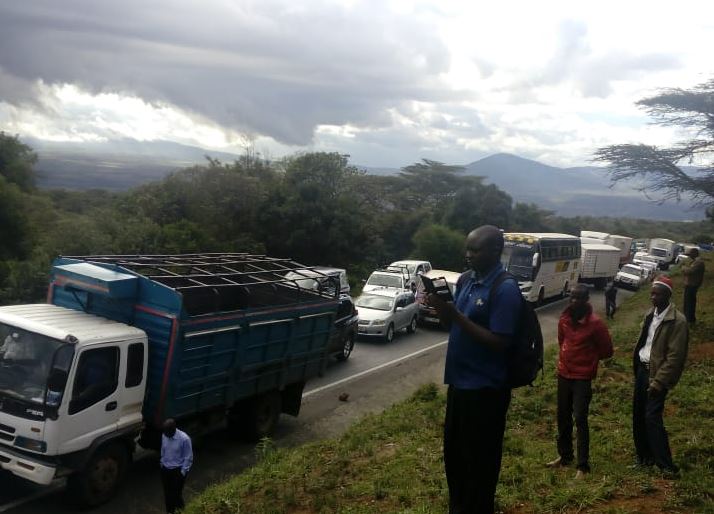 Police said that the driver of the truck sustained minor injuries.
Read More