Posta recovers Sh200M land allegedly grabbed by private developer in Nakuru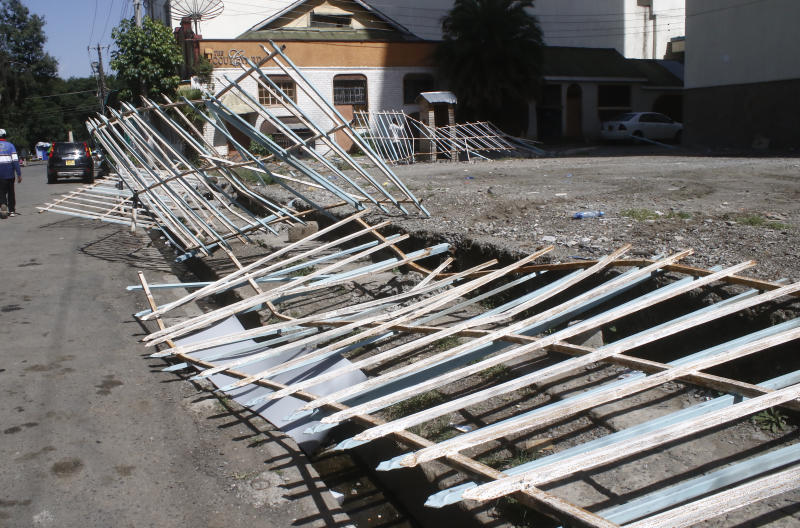 A fence that had been built on land belonging to a parastatal has been brought down.
A local politician was said to have fenced off the land located in Nakuru town next to Tower One building four months ago and stationed people to protect the new parking lot.
However, the Ethics and Anti-Corruption Commission (EACC), in a letter dated July 16, 2018, said the Postal Corporation of Kenya (PCK) had not transferred the ownership of the plot said to be worth Sh200 million.
"The ownership of Nakuru Municipality Block 5/9 has not been transferred to any other party and remains under PCK," stated EACC.
Bulldozers escorted by police arrived yesterday morning and brought down the fence. According to the PCK's Central Rift regional manager, Harun Ruto, the corporation's past attempts to repossess the land had failed.
Nakuru East Assistant County Commissioner Patrick Omuse said his office had received a presidential directive to recover all illegally acquired public land.