Lakes Naivasha and Nakuru heavily polluted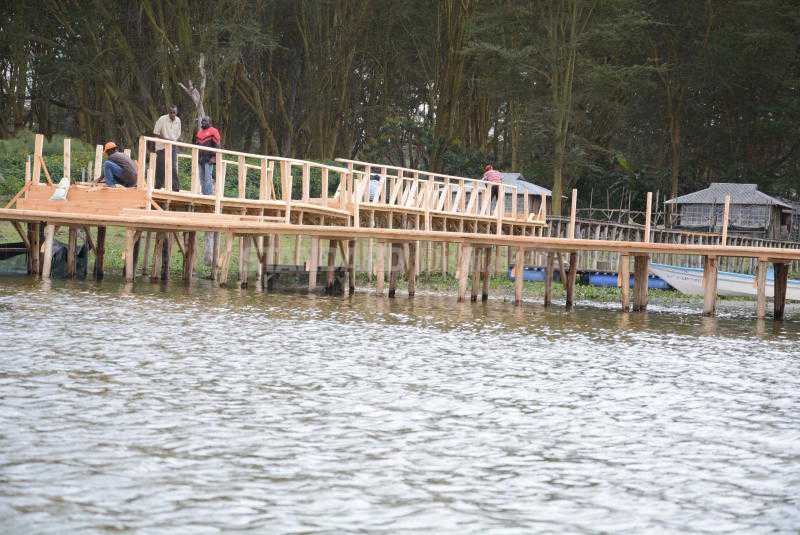 Lakes Naivasha and Nakuru have been identified as the country's leading wetlands currently facing major challenges.
According to the National Environment Complaints Committee (NECC), the challenges facing the two water bodies are massive pollution, human encroachment and abstraction.
Population pressure coupled with change of land use were also identified as challenges facing nearly all the wetlands in the country.
This was revealed when the Government agency visited Lake Naivasha yesterday following complaints from stakeholders over encroachment of riparian land.
During the tour, members of the committee came face to face with illegal human activity around the lake such as digging canals and building permanent structures.
Addressing the press, committee secretary John Chumo admitted that the emerging challenges posed a threat to the future of the lake.
Dr Chumo noted that the country had proper regulations to address the challenges facing the wetlands, adding that enforcement remained the biggest problem.
Water abstraction
"Lake Naivasha is facing challenges of pollution and water abstraction from nearby farms while effluent from River Njoro is finding its way into Lake Nakuru," he said.
The committee's legal officer, Carolyne Khasoa, challenged the county government to move fast and address the issue of pollution.
Meanwhile, fishermen and traders have raised concerns about the low number of fish in Lake Baringo owing to a water hyacinth invasion.
Speaking to The Standard, traders said they were making losses as the weed spread and covered a large part of the lake.
The weed, which has choked a large area in the southern part of the lake, has made fishing difficult.
According to fishermen at Kampi ya Moto centre, they now have a limited area for fishing.
Fisherman John Kolol said the size of their harvest had reduced in the last three weeks after the hyacinth invasion was reported.
Roselyne Talaa, a fish trader, said her business was on the verge of collapse.