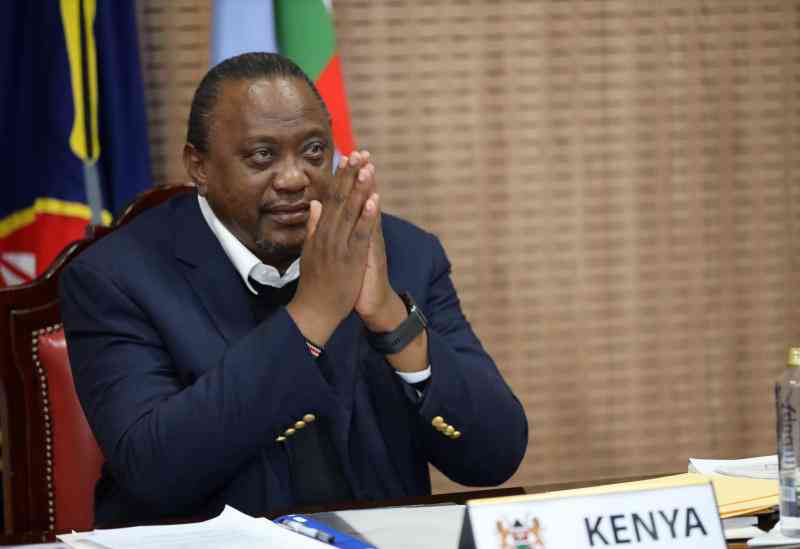 President Uhuru Kenyatta on Thursday reiterated his last month's remarks that painted his deputy, William Ruto, as a perennial liar.
On July 27, while commissioning the refurbished 217-kilometre Nakuru-Kisumu metre gauge railway, Kenyatta said Ruto had mastered the art of whipping up emotions with lies.
One week later, President Kenyatta has revisited his remarks, saying liars hardly make good presidents.
Speaking in Mombasa on Thursday, while commissioning the just-completed Makupa Bridge, the president said honesty is one of the key values that leaders shouldn't compromise on.
"I loathe liars. And one who constantly tells lies isn't fit to hold State positions such as the presidency," he said.
Kenyatta was referring to the deputy president, whom he accuses of telling lies that ever since he (Kenyatta) and Raila Odinga entered a unity pact in 2018, there has been no major development projects attributed to the Jubilee administration.
"He (Ruto) has been saying that since 2017, especially after the March 9, 2018 handshake, no development project has been implemented by the government. Today, we are launching the Makupa Bridge, whose construction started in 2020. Please, the people of Mombasa, tell me, maybe I don't know: doesn't 2020 come after 2017, or it's vice versa?" he posed.
"Kenya needs leaders who can be trusted with development, and not just empty talk."
Ruto is on the record saying that the Jubilee administration achieved a lot in terms of development between 2013 and 2017, compared to President Kenyatta's last five-year term of 2017 to 2022.
The DP said it was during his active role in government operations that many kilometres of roads were built, many households connected to the electricity grid and water network, and the SGR constructed.
Kenyatta, however, says that he achieved more in his second term than his first that had a maelstrom of graft cases.
In his Mombasa tour on Thursday, Kenyatta drummed up support for Azimio la Umoja-One Kenya presidential candidate Raila Odinga and his running mate, Martha Karua, saying the two have the requisite qualifications to steer the country efficiently.
"Insults and chest-thumping are meaningless. Constructive ideas and projects are the ones that develop a nation. And, in my opinion, the old man (Raila Odinga) has the necessary experience to run this country," said Kenyatta.