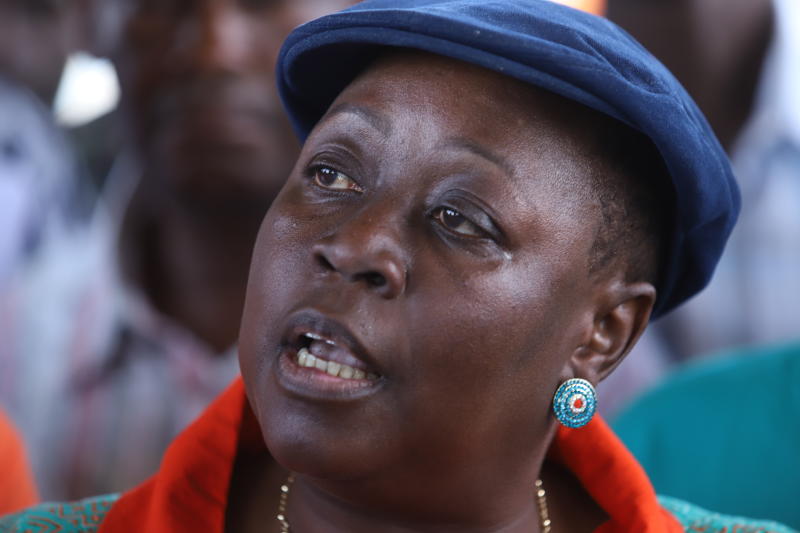 Sons and daughters of onetime political supremos are running in this year's election, therefore, keeping the family fire burning.
Kanu chairman and Baringo Senator Gideon Moi and his brother-Rongai MP Raymond Moi who joined politics after their father, the late President Daniel Moi, left the stage in 2002, are in the race.
Raymond was first elected Rongai MP in 2013 on a Kanu ticket taking beating Luka Kigen who had been elected on an ODM ticket in 2007. He was re-elected for a second term in 2017 in a landslide win.
"I believe I have served the people of Rongai as expected for the past ten years. There is more that I'm determined to do for them once elected for the third term which I'm confident will happen," says Raymond.
Senator Gideon, who has shelved his presidential ambitions to support ODM leader Raila Odinga, will also be seeking a third term in the Senate. Gideon was first elected to parliament in 2007 as the MP for Baringo Central unopposed.
His late father served as Baringo MP between 1966 and 2002. After the inauguration of the 2010 Constitution, Gideon was overwhelmingly voted in as the Baringo Senator. He was re-elected in 2017 and now is seeking a third term.
Other than the local politics, Gideon's suture as a national leader has continued to grow following his recent involvement in the crafting of the Azimio la Umoja One Kenya Alliance that brings together over 25 political parties.
"I am delighted to defend my seat for the third time. I am looking forward to a good and vigorous campaign and earning again the trust of great people of Baringo County," says Gideon.
The late Jaramogi Oginga Odinga's children led by Raila, the Azimio presidential candidate, are among those who are battling for various seats to keep the late patriarch's flame alive. Raila's brother Oburu Oginga is contesting the Siaya senate seat.
Their younger sister Ruth Odinga is running for the Kisumu Woman Rep seat. Ruth says she is creating her own identity but admits that coming from a political family has helped her grow.
"I am an independent person, a go-getter, I don't take rides from anyone, I believe in doing it. Of course, there is support from family but I am not the kind who waits for it."
In Gusii region, Kitutu Chache South MP Richard Onyonka, the son of former Kanu Cabinet Minister Dr Zachary Onyonka will be vying for the Kisii Senate seat. The MP is serving a third term in Parliament.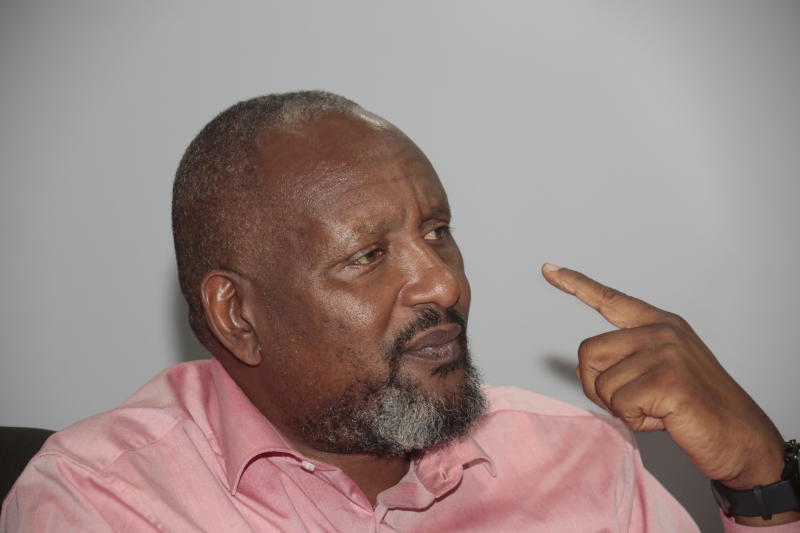 Former KTDA company secretary Ken Omanga, the son of the late former Cabinet Minister Andrew Omanga, is also vying for the Kisii Senate seat on a Kanu ticket. His mother Clare Omanga also served as a Mayor for the defunct Kisii Municipality.
In Nyamira, Emily Kwamboka Nyagarama, the eldest daughter of the late Nyamira Governor John Nyagarama will be vying for the Nyamira Woman Rep. Ms Nyagarama will square it out with the incumbent Jerusha Momanyi of Jubilee and the other 14 aspirants.
Patrick Osero, the son of the second MP of West Mugirango Joseph Osero, is also seeking to be elected as Borabu MP, a seat he has sought for four unsuccessful election seasons. His father was an MP from 1966 to 1969 when he was replaced by the late George Morara.
Naivasha MP Jayne Kihara made her political debut following the death of her husband Paul Kihara in 2003 having served the constituency as its MP starting in 1997.
She was subsequently elected in the preceding by-election on a Narc ticket to serve for the remainder of the term until 2007 when she was trounced by John Mututho. She, however, recaptured the seat in 2017 on a Jubilee ticket.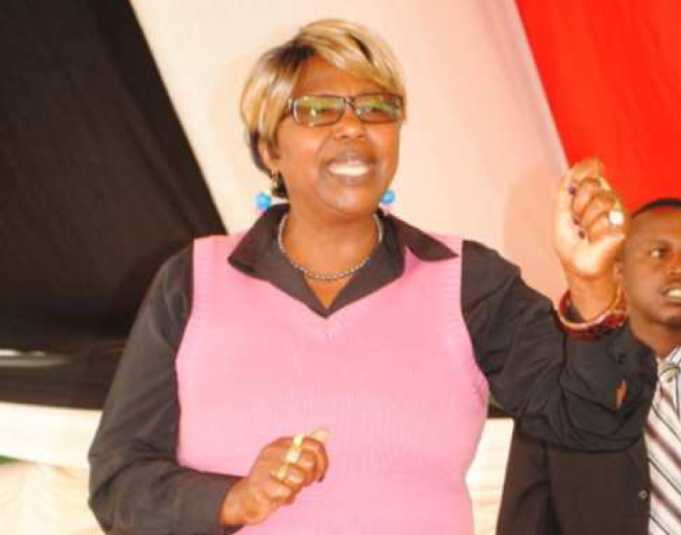 Mrs Kihara has been cleared to defend her seat on UDA ticket.
Beatrice Kones, the current Bomet East MP and the widow of former Minister Kipkalya who died in a plane crash in June 2008 won the seat in 2017 against her son Kevin Kones.
In January Mrs Kones announced her exit from elective politics in a move seen as paving way for her ambitious son who was determined to run for a second time.
The young Kones, however, lost in the UDA nominations to Richard Yegon who had also unsuccessfully vied for the seat in 2013 and 2017. Also seeking to succeed Mrs Kones is Kanu Secretary-General Nick Salat who served as MP for the larger Bomet Constituency between 2002 and 2007. The constituency was split after the 2010 referendum.
Nick is the son of former Bomet MP, the late Isaac Salat who held the seat between 1974 and 1988 before losing it to Kipkalya Kones.
"The coming election is an opportunity for the Bomet East people to change the area leadership. I am determined to bring the change that they are yearning for," says Salat.
At Coast, Kwale Senator Issa Juma Boy is from the family's second generation in Kwale politics after the death of his father and elder brother. The patriarch Juma Boy Mwandenyi who was a unionist was Kwale Central MP until he died in London in 1983.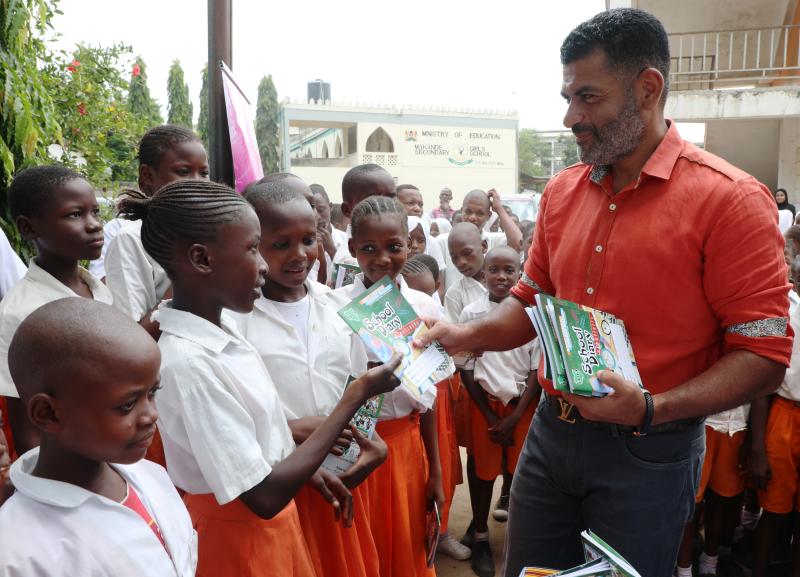 His elder son Boy Juma Boy succeeded him and represented Kwale Central for 15 years from 1983 to 1997.
In 1997, the late Boy Juma Boy was pushed to political oblivion after he was linked to the infamous Kaya Bombo tribal clashes that rocked Kwale and Mombasa leading to the deaths of 13 people including six police officers and the displacement of hundreds of "outsiders".
But Boy Juma Boy, a confessed traditional medicine man made a comeback to the Coast politics in 2013 after he trounced Transport Minister Chirau Ali Mwakwere to win the Kwale senate seat.
Mr Issa Juma Boy said; "I've set my agenda which is similar to that of my late brother. I will continue to represent Kwale the best way possible."
In Mombasa, former Coast political supremo, the late Sharrif Nassir's son, Abdulswamand Nassir is seeking to succeed governor Hassan Joho. Nassir died on November 27, 2005, after an illustrious political career.
Abdulswamand says he wanted to follow in the footsteps of his father to help the down-trodden in society. He says his family lives a simple life because his later father never amassed wealth.
''My father never amassed wealth. His voters can attest to his kindness. He shared what he had with the people who elected him to serve them in parliament,'' says Abdulswamand.
According to Abdulswamand, his late father taught him to invest in service to the people.
He attributes his rise in politics to ODM leader Raila Odinga whom he describes as his "political father" and Mombasa Governor Hassan Joho whom he calls "elder brother."
"My mother lives in the same rented house where my father left her. I also live in a rented house as I have dedicated myself to serving the people. My performance in the national assembly speaks for itself," he says.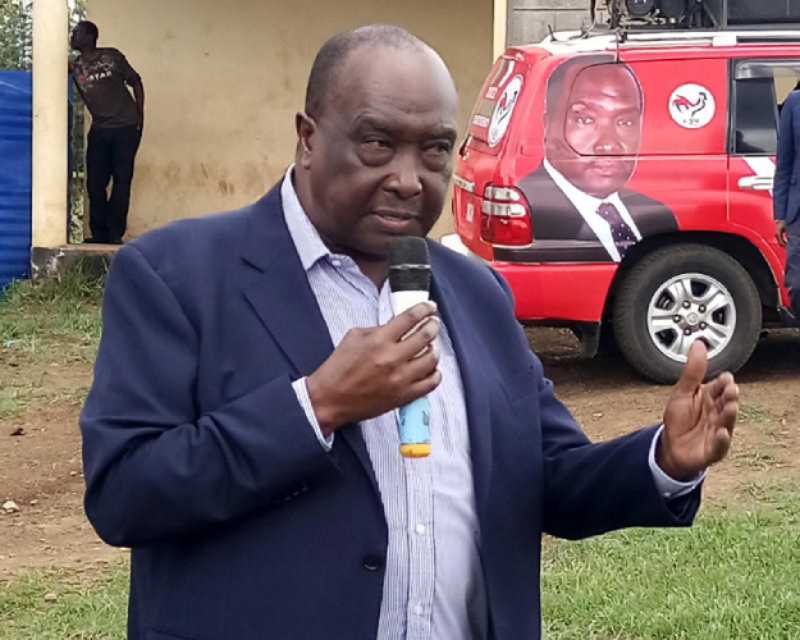 In Kilifi, Governor Amason Kingi's young brother Michael Thoyah Kingi is the current MP for Magarini Constituency.
He is seeking to recapture the seat in the August 9 polls through his brother's Pamoja Africa Alliance PAA party.
Mr Abdulrahim Ramadhan Seif Kajembe, the 13 son of the late Assistant Minister Ramadhan Seif Kajembe, has thrown his hat in the ring to fight for the Jomvu MP seat. Jomvu was divided from the larger Changamwe that his late father represented from 1997 to 2013.
Abdulrahim, 34, who is vying as an independent will be battling out with his brother-in-law, the current Jomvu MP Badi Twalib of ODM.
''I never wanted to follow in the footsteps of my late father. But during one of our family meetings, Mzee Kajembe told me that I can be a good leader. When he died, we never wanted the Kajembe name to disappear completely," says the young Kajembe.
In Kwale, the son and daughter of late former Kwale Women Rep Zainab Kaleky Chidzuga are battling for Matuga MP seat. Mr Mwanaisha Nchipepo Chidzuga is running on the UDA ticket and Hassan Fundi Chidzuga on Jubilee.
"I'll sell my agenda and let the people decide," said Mwanaisha in a recent interview.
In Kilifi, Mr Mohammed Mdigo is fighting to succeed his elder brother, Rabai MP Mr William Kamoti who died on May 26.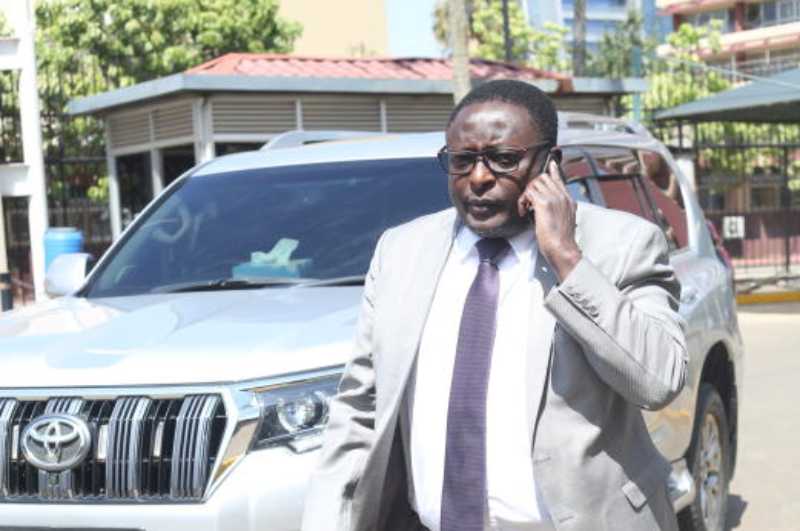 "One cannot be happy that he is inheriting his dead brother's seat. The family has invested a lot in this campaign and it is only fair that we take over to continue with Kamoti's development agenda," Mdigo who is contesting on the ODM ticket said in an interview.
In Kandara Constituency, Murang'a County, Kibiru PMG Junior, the son of the late perennial contestant PMG Kamau, who died a year ago, is among the siblings and relatives of politicians pushing the ambition that the father failed to clinch.
In Vihiga, Senator George Khaniri first won the Hamisi MP seat in 1996 after the death of his father Nicodemus Khaniri. He won the Vihiga senate seat in 2013 and 2017. He is now eyeing the Vihiga governorship.
-Kennedy Gachuhi, Philip Mwakio, Boniface Gikandi, Brian Kisanji, Harold Odhiambo, James Ongwae, Eric Abuga and Olivia Odhiambo