Mutua pledges low taxes and 1.5m new jobs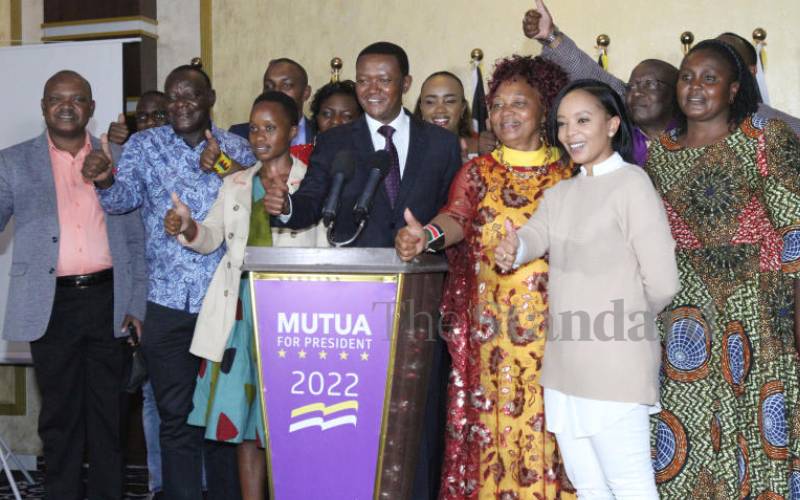 Machakos Governor Alfred Mutua launched his ambitious presidential campaign manifesto, promising to cut down income tax by 10 per cent, crush the Kenya Power monopoly, and dole out cash stipends to newly-weds.
In the 'Chap Chap' manifesto under the slogan "Widening the base approach", Dr Mutua said his government would reduce income tax from 30 per cent to 20 per cent and also reduce business taxes to 25 per cent.
He said access to electricity would not be a privilege but a right under his government, as he would not only do away with Kenya Power monopoly, but also slash cost of power.
Newlyweds will receive an initial capital of Sh500,000 to Sh1,000,000 in kind, payable over 20 years at an interest of 0.5 per cent as a gift to invest in their new home and entrench the family institution.
"My government will liberalise the generation and distribution of power, allowing other independent players into the industry. This competition will supply cheaper and more reliable power into the grid, lowering the cost of manufacturing and thereby creating over 1.5 million jobs," he said.
For residential power consumers, Mutua claimed he shall reduce the exorbitant taxes and levies to ensure no more blackouts. He also claimed tokens will last so much longer, without explaining how.
At the launch, Mutua said cars should not only for the rich, promising to make them affordable to all. He proposed to peg duty for imported vehicles at a maximum 15 per cent of the cars original cost.
He promised to reduce cost of food production by more than 50 per cent, slash cost of maize flour from Sh120 per 2kgs packet to less than Sh60.
"A food fund to support the vulnerable will be set up. It is possible to ensure that no Kenyan ever starves again. Food stamps will be given to the struggling and poor to exchange them for food," Mutua said.
Further, Mutua promised to bring dignity and honour to Kenyan families. He said every family would own a home under an affordable housing programme that would factor in rural areas.
Mutua said he would reduce taxes by 10 per cent to all companies producing construction items. "Cost of cement will drop from Sh600 to Sh250. Cost of production of a two-bedroom modern house to drop from Sh2 million to Sh700,000," he said.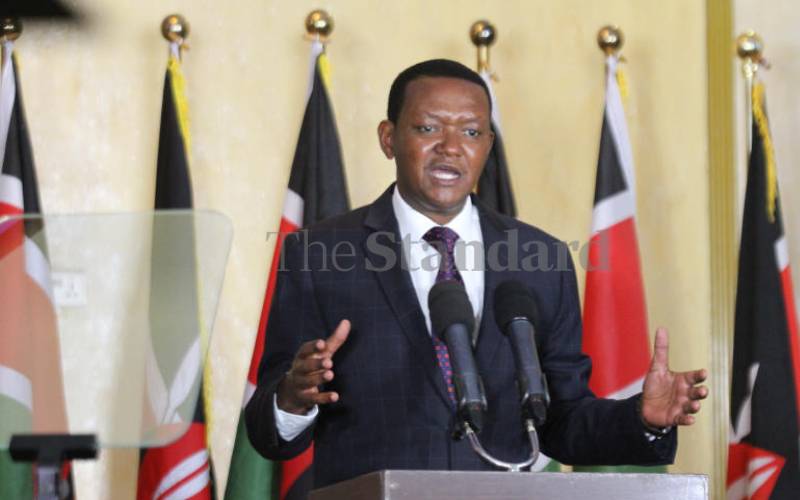 The Machakos Governor promised to create 5 million new jobs in the first three years; and offer tax breaks of up to 5 per cent for companies that hire 10 or more youth at entry-level.
He promised free music and video production centres in every county to grow talent, removal of duty and taxes on filming equipment and tax relief for youth business.
"All existing businesses owned by youth to have annual taxes reduced by 50 per cent for three years. All new start-up businesses by youth to have a tax waiver of 60 per cent for three years," Mutua said.
In support of youth, he said Chap Chap government would waive the requirements for a surety for the Youth Fund for individuals and partnerships for up to Sh500,000 loans.
All youth who turn 17 will have their identity card, PIN, Passport, NHIF and NSSF lodged and processed, which they will receive within a month of their 18th birthday.
Under the Chap Chap government, the lowest paid police officer should receive a minimum basic salary of not less than Sh50,000, while guards get minimum Sh20,000 pay per month.
Mutua said his 24-hour economy would see government officers work in shifts.
"We are at a turning point in our country," he said.