Makueni hopefuls battle to succeed Kibwana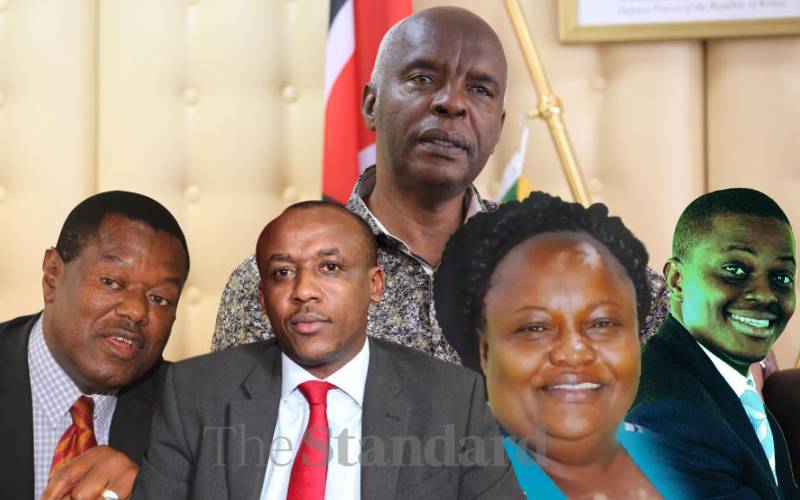 The race to succeed Makueni Governor Kivutha Kibwana is gathering momentum, with considerable attention focused on the intrigues within the Wiper party.
Three of the four aspirants who have declared their candidacy are angling for the Wiper party ticket, with the claims of favouritism already flying around.
So far, the aspirants are Prof Philip Kaloki, the immediate former board chairman of the Kenya Medical Training Colleges, Senator Mutula Kilonzo Jnr, Kibwezi West MP Patrick Musimba, and Woman Rep Rose Museo.
Real estate investor who ran in 2017, David Masika, is also believed to be in the race, but he hasn't announced yet.
Prof Kaloki, Mr Kilonzo and Ms Museo are all seeking to have Wiper leader Kalonzo Musyoka's blessings to succeed Kibwana – a law professor who is serving his second and final term.
If the governorship elections were to be decided at the party primaries, then Prof Kaloki and Mr Kilonzo could be seen to be the front runners in the contest.
Already, Prof Kaloki has hit the ground running, addressing grassroots campaign meetings and reactivating his political networks.
He came second to Kibwana in the 2017 elections, despite running on a Jubilee Party ticket which was less popular in the Ukambani region.
Prof Kaloki is touting his impressive performance as KMTC chairman where the country's medical school expanded – establishing 43 campuses across the country during his tenure.
On the other hand, Mr Kilonzo Junior is riding on his perceived loyalty to the party and his late father's political name to secure the Wiper ticket.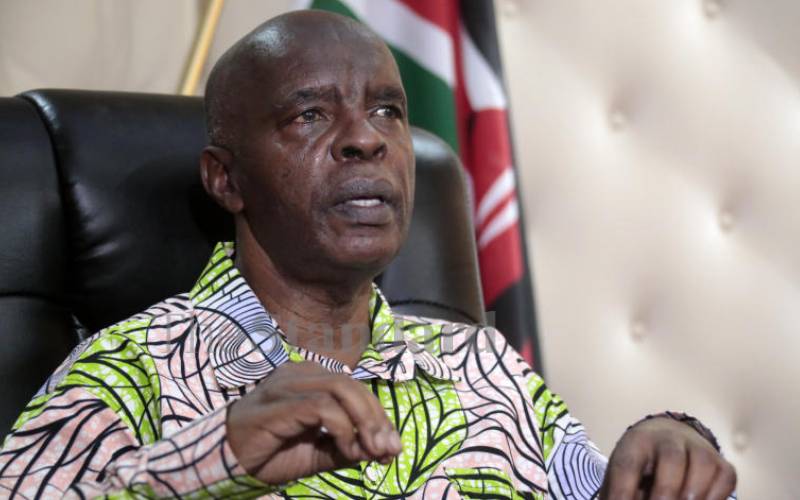 After succeeding his father Mutula Kilonzo in a 2013 senatorial by-election, the young Kilonzo has had an impressive performance at the Senate where he's the Minority Whip.
The battle for the Wiper ticket is shaping up to be a do-or-die political affair for Prof Kaloki and Senator Kilonzo, with the latter's supporters accusing some party insiders of favouring Kaloki.
Their fears are founded on concerns that Prof Kaloki has been embraced by Kalonzo despite running against a Wiper candidate in the last elections.
"If party loyalty counts for anything, the senator should be the automatic Wiper candidate because he has stood with the party in good and bad times," said Willy Malile, a key supporter of the Senator.
On the other hand, Prof Kaloki dismisses claims of favouritism towards him by the party as signals that the senator's camp is panicking and creating an excuse to avoid Wiper primaries.
"We're ready for the party primaries and even though we're confident of winning, it is the people of Makueni who will decide who their party candidate will be," the former Kibwezi MP says.
The party has on numerous occasions insisted that all aspirants will be subjected to free and fair nominations.
Mr Musimba, a two-term MP for Kibwezi West, has not declared on which party he will be seeking the governorship seat with.
Prof Kaloki says he believes he has what it takes to propel the county to the next level.
Speaking on the sidelines of the just-concluded Devolution Conference, Kaloki said Makueni requires urgent and serious interventions on climate change.
"After keenly listening to the voices of the people, I have learnt that Makueni residents want a mature, focused, tested, and development-oriented leader as well as a resource mobiliser with a proven local and international track record," he said.
He says his vision is to offer a fresh approach to the county's socio-economic development based on well-thought-out, high impact and viable targeted programmes.
"We are offering a new development model designed to empower our youth, women, and the vulnerable, make our agriculture viable, grow our business sector, create jobs, and transform our county to secure better livelihoods to our citizenry," he said.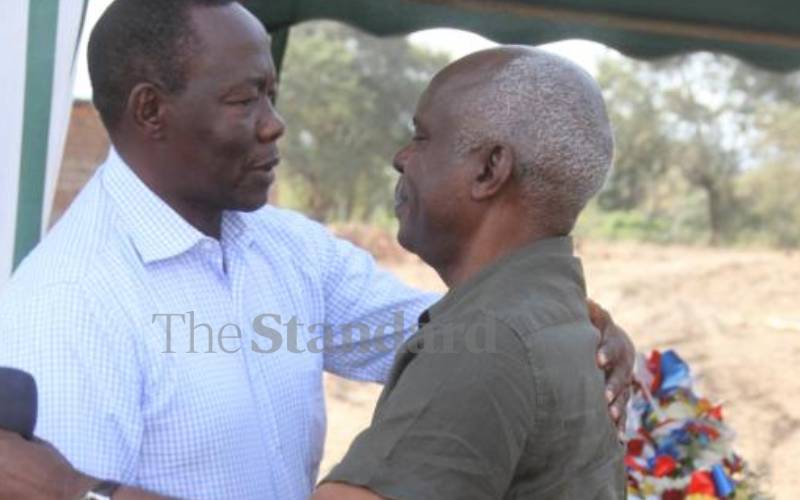 To achieve this broad and ambitious goal, Kaloki revealed his priority areas based on five pillars of water, health, roads and infrastructure, agriculture and food sufficiency as well as empowering the youth, women and the vulnerable.
"My overall agenda and the main reason why I want to be governor is to help the county and our people realise their full potential through strategic development. This is possible given that Makueni has enormous natural and human resource potential which has for too long remained untapped thus preventing the county from living up to its full potential," he says.
On matters of the impact of climate change and the need for intervention, Prof Kaloki says local leaders should collaborate on efforts to support action towards propelling mitigation measures to reverse the devastating effects of the climate change phenomenon.
Joseph Musyimi, a real estate developer in Wote, praised Kaloki's development record, describing him as one of the Makueni's finest brains capable of driving the transformation agenda of the county.
"The county requires a manager capable of moving the wheels of the local economy through proper utilisation of resources," said Musyimi.
Musyimi said Prof Kaloki's tenure as the Board Chair of KMTC has been considerably felt across the county.
"Professor used the opportunity he had to bring several branches of KMTC across Makueni which have helped many businesses and individuals to thrive. I am confident given a bigger responsibility he can do more to create greater opportunities for the people," said Musyimi.
In the larger Kibwezi constituency where he served as MP for five years between 2007-2012, area residents still hold fond memories of him, describing him as an approachable and results-oriented leader.
"As MP, he managed to build 51 schools in just five years. He also worked hard to ensure electricity connectivity in Kiboko, Makindu, Kikumbulyu, Masongaleni, Ivingoni and Mtito Andei," says Josephine Muema, a resident of Makindu town.