Let ODM and Jubilee hold joint nominations, says MP Wanyonyi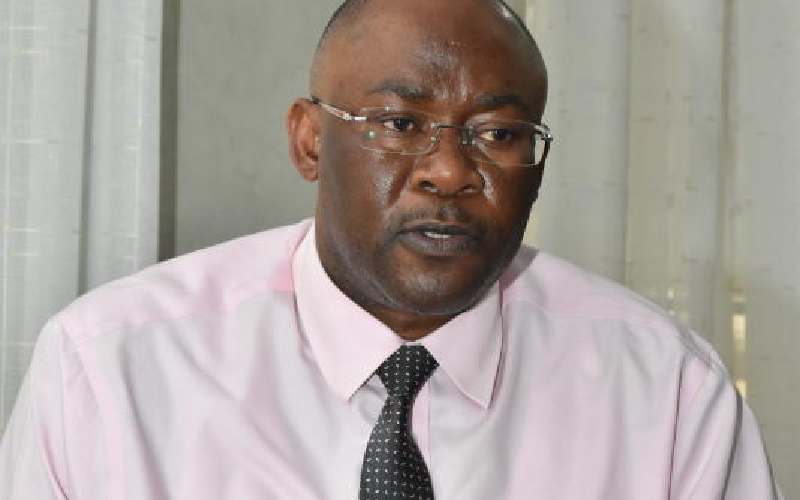 Westlands MP Tim Wanyonyi has urged Jubilee and ODM parties to hold joint nominations once they formalise their merger ahead next year's elections.
This is even as Wanyonyi officially launches his bid for Nairobi governor's seat at the Kenyatta International Convention Centre (KICC), today.
In an interview with The Sunday Standard, Wanyonyi lauded the move by President Uhuru Kenyatta and ODM leader Raila Odinga to agree on a coalition arrangement but warned the principals against direct nominations.
"For the Nairobi governor position, we should allow people to make the decision. As we discuss our merger, we must avoid an attempt to distribute positions. If need be, we should hold joint nominations as a coalition and come up with one candidate," said Wanyonyi.
According to a draft framework agreement seen by The Sunday Standard, Jubilee and ODM are seeking to field a joint presidential candidate in 2022 General Election. If endorsed, the two parties will also field joint candidates for governors, all 1,450 wards and 416 parliamentary seats.
Wanyonyi, however, says in as much there is going to be a handshake candidate for Nairobi, the partners should allow Nairobians to choose the best man for the job.
"The distribution of positions is illegal and unconstitutional. We do not want blackmail. ODM, Jubilee and any other partner should come to the table with no hidden agenda to ensure we get an acceptable outcome," he added.
On whether he would settle for the position of deputy governor, Wanyonyi emphatically stated that his eyes were trained on the county's top seat.
"No I would not. It is governor or nothing. If I am not the governor, I would better remain an MP for Westlands. If that happens I will not become an independent candidate but remain in ODM and continue leading Westlands constituents," he noted.
"If the handshake party will be uncomfortable with my candidature, they better tell me so I withdraw but I will not settle for deputy governor."
He also hit out at his ODM deputy leader Wycliffe Oparanya for stating that they will either hand-pick candidates or use the delegates system.