Kalonzo Musyoka promises free education if elected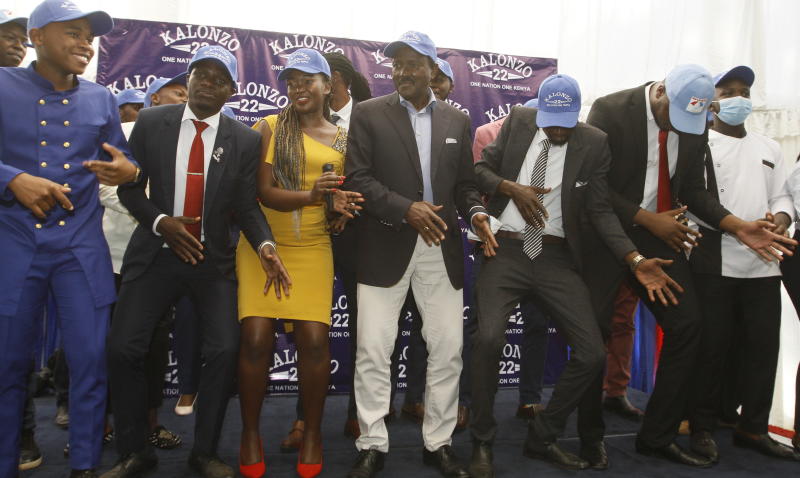 Wiper Party leader Kalonzo Musyoka will scrap interest on university loans, make secondary and university education free in Kenya, as President.
He said university students were inundated with loans, deplorable living conditions in hostels and slim prospects of landing decent jobs after graduation. The former vice president has promised grants to neediest students, make university education free of charge and leverage Kenya's skilled manpower to make the country a labour exporter.
Kalonzo yesterday met student leaders from public universities at the SKM command centre in Karen.
The youth leaders belong to the Kenya University Students Association. Kalonzo rallied the about 100 student leaders to back his bid, making a promise to introduce grants for university education and making Kenya a large scale labour exporter.
The Wiper Party leader is expected to seek his party's endorsement to vie for president at a National Delegates Conference planned for later this month.
"The moment I get that ticket, join me as we cross the length and the breadth of this country to tell Kenyans we can't afford to make a mistake," he said.
"We will make sure there's free secondary education and that we have a working nation. Kenyans do not want to go to the days of handouts politics and economics," said Kalonzo.
Kalonzo said there were exploitable minerals that could fund free university education. He said a study was conducted that showed 38 per cent of Kenyan youth had a desire to work outside the country.
"We will sign bilateral labour agreements for our workers as long as they don't get abused like in the Arab world," said Kalonzo.
The Philippines, he said, earned more from foreign remittance than commodities it produced locally. He desired the same for Kenya – to provide jobs locally and abroad for Kenyans who desired it, he said.
But Kalonzo said those plans would only come to fruition once the youth stopped seeing themselves from an ethnic lens.