Mt Kenya East shopping for own party ahead of next elections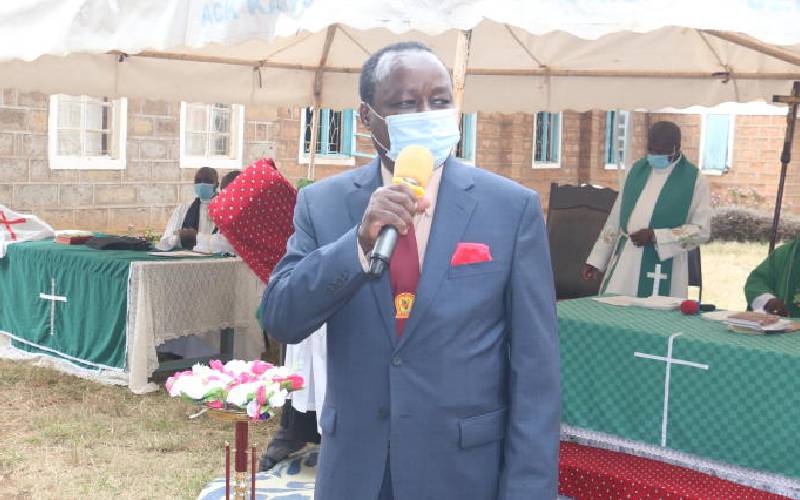 Mt Kenya East leaders will select one political party out of six they are negotiating with.
Former Embu Senator Lenny Kivuti said the three counties of Embu, Meru and Tharaka Nithi will "suffer no more" over lack of a political outfit identifying with the region.
Kivuti and Meru County 2017 senatorial runner up Mugambi Imanyara are spearheading the efforts to identify a political vehicle either through adopting and rebranding an existing one or forming a new entity altogether.
"They have settled on rebranding an existing entity, seeing there is limited time left to the next elections," said a source in the team working on the project.
Kivuti said the ruling Jubilee Party was no longer favourable to them, adding that the region felt left out in national appointments, hence the need to have an "own" strong political party.
"We had the bus party – the Alliance Party of Kenya – and we are regretting having sold it," he said.
He added Mt Kenya East continued to miss government appointments as a result of not owning a party of their own.
"Parties are the negotiating engines and Mt Kenya East must remain united as a bloc to chart the way forward for our people," Kivuti said.
The former senator said after getting their party, they would seek to form a coalition with like-minded people and other political affiliations.
National Assembly Speaker Justin Muturi and governors Kiraitu Murungi (Meru), Muthomi Njuki (Tharaka Nithi) and Martin Wambora (Embu) are among the leaders rooting for the new formation.