Kinyanjui changes tack to fend off opposition in 2022 governor's contest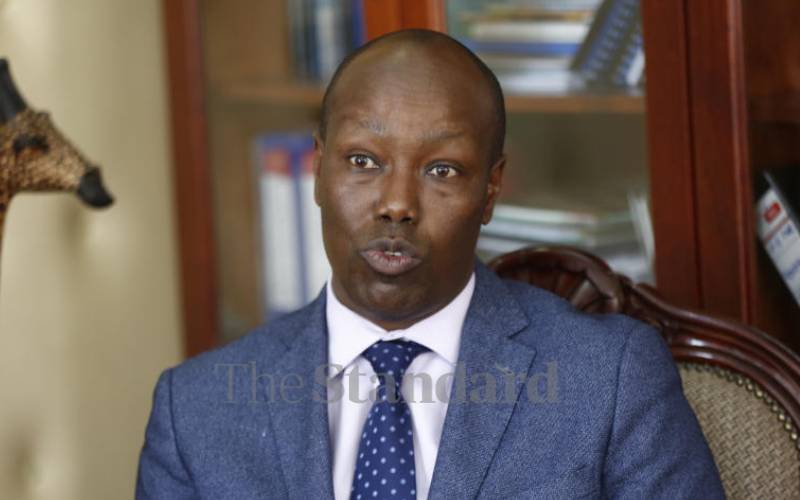 Nakuru Governor Lee Kinyanjui appears to be slowly changing his brand of politics in what is even surprising his allies and opponents.
Facing stiff opposition in his re-election bid from area Senator Susan Kihika in recent weeks, Kinyanjui seems to have gone full circle from a reserved, diplomatic, and cautious politician to a combative leader ready to take on his critics.
Since he joined politics in 2007 as Nakuru Town MP, Kinyanjui avoided confrontational politics.
He preferred diplomacy, and always took a neutral stand on divisive national politics.
When he took over as governor from Kinuthia Mbugua, the current Comptroller of State House, Kinyanjui played safe as the war in the ruling Jubilee Party continued.
He became the fence-sitter as the split in Jubilee saw party members choose between Kieleweke and Tanga Tanga factions.
The governor has managed to maintain a good working relationship with both President Uhuru Kenyatta and his deputy William Ruto as the two Jubilee leaders differed over the 2022 presidential succession.
But when Jubilee started feeling the heat from the rebranded United Democratic Alliance (UDA) that is linked to DP Ruto, Kinyanjui spoke about the wrangles for the first time.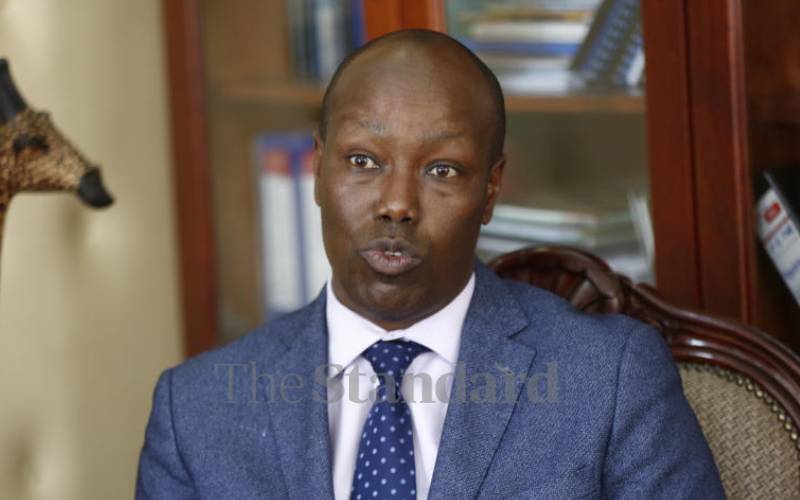 He called for changes in operations in the party, following major losses in Juja, Rurii and Bochari mini-polls.
"In the recent by-elections, our promise to uphold the will of the people and respect their democratic right has left a bitter taste on its supporters' mouths and they will retaliate in the 2022 elections," he said.
Those who have interacted with him both in private and public know that he carefully weighs his words whenever he comments on controversial political issues.
"Kinyanjui is a believer in what he always describes as 'clean' politics.
"He is a politician who walks away from an argument, not because he can't win it, but because he wants to end it," said Andrew Nyabuto, a political commentator who has been following Kinyanjui's political journey since 2007.
But now Kinyanjui's open attack on his political rivals and competitors in the 2022 governor's race has confounded both friend and foe.
He recently went ballistic at members of the Senate Committee on Labour over a report that indicted his administration for rounding up and dumping 42 street children at Chemusus forest in Baringo County.
He differed with the Committee's findings, terming its conclusions and recommendations as "at best a joke" that reflect a preconceived political position disguised as a report of the House Committee.
According to the governor, there was a desperate attempt by his political detractors to deflect attention from the key development agenda that the county has undertaken, to a smear campaign.
He accused Senator Kihika of using her colleagues in the Senate to settle political scores.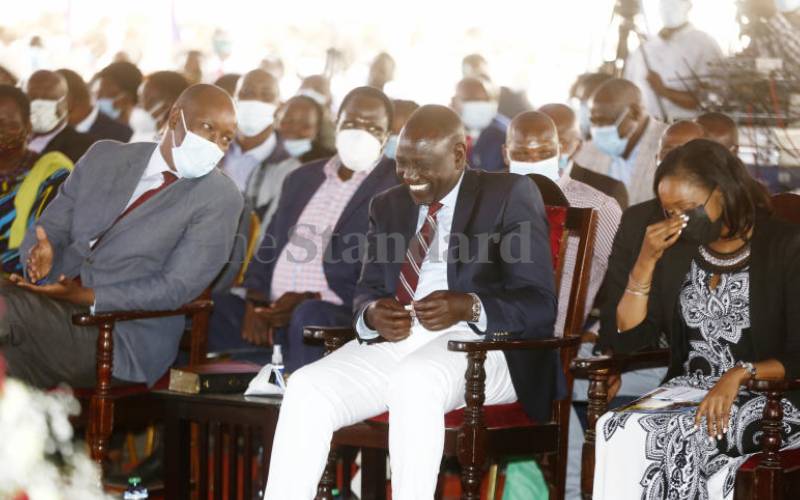 Last Friday, Kinyanjui was at it again blasting Kihika and other Tanga Tanga politicians in the presence of the deputy president at a public event for the consecration of Dr David Macharia as Presiding Bishop of the Full Gospel Churches of Kenya.
His attack against Kihika and Malindi MP Aisha Jumwa was unexpected but deliberate.
The governor said he cannot allow his opponents to continue belittling him in public.
"If they want a political contest, let them wait for the right time and place. We also have the capacity to mobilise our supporters to heckle them. But not in churches or any other places of worship," he told the Sunday Standard.
The governor warned that those planning to engage in mudslinging, name-calling and heckling must prepare well because no one has a monopoly on political trickery.
Gitile Naituli, a professor of management and leadership at a local university, says the change in tack by Governor Kinyanjui was expected because he is facing an opponent who is determined to weaken him before the polls.
"Kinyanjui might have achieved a lot in terms of development but the opponent he is facing is street-wise and can easily portray him as a leader who has lost touch with the people, especially the so-called 'hustlers'.
"He must show his political claws," observes Prof Naituli.