Wajir governor seeks to mitigate drought
Wajir Governor Ahmed Ali Muktar chaired a special County Steering Group (CSG) meeting to discuss impending drought and mitigation measures.
Muktar called for intervention of government and non-governmental entities and mobilisation of resources to reduce the impact of drought expected to hit the county next month.
"My administration's focus is a shift of mindsets especially in service delivery in critical sectors of health, water, food security, education and climate change adaptation," said Muktar.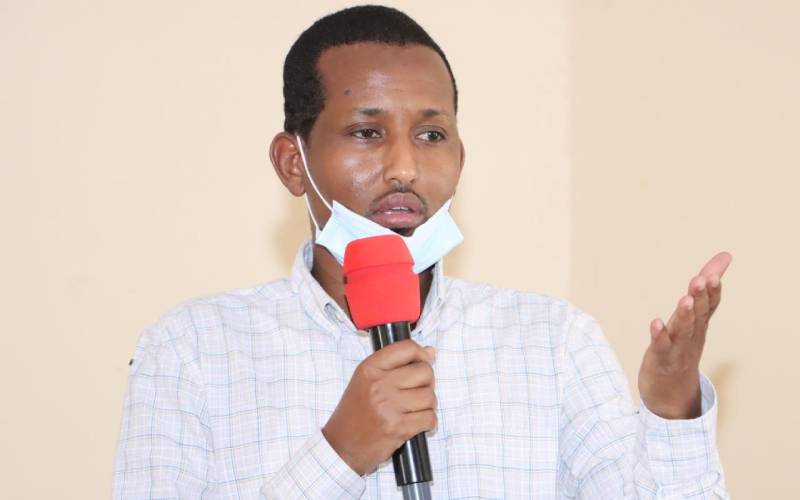 He said service delivery has been affected by delayed disbursement of funds by the National Treasury, conflicts and effects of Covid-19.
Addressing the meeting at ICT hall in Wajir town today, the governor said good leadership and political good will was key to address challenges facing the county.
"I implore all of the government and non-governmental entities to discharge their duties professionally Wajir County," he said.
Muktar noted that drought devastates residents and kills livestock that is key to the economy of the region.
Drought Early Warning Bulletin released by OCHA in March indicated that depressed rainfall in the Eldas and Wajir West constituencies will affect pasture for livestock and result in reduction in milk production.
It also warned of increase in malnutrition from 23 per cent to 25.4 per cent in the coming month.