Analysis: Five in epic battle for Mombasa governors race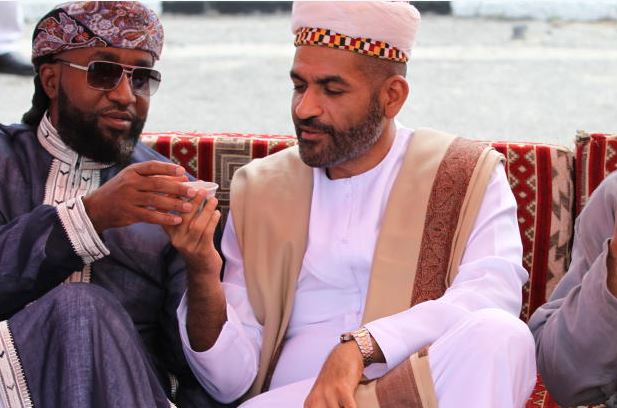 The battle to succeed Mombasa Governor Hassan Joho has begun in earnest.
Five aspirants are employing various strategies to woo the more than 500,000 voters. Businessman Suleiman Shahbal, who in 2013 and 2017 elections came second to Joho, is seeking to make a third stab at the governorship in elections next year. In the last five months, he has engaged in 22 meet-the-people tours in the six sub-counties of Mombasa.
Yesterday, Mvita MP Abdulswamad Nasir, Kisauni's Ali Mbogo, former Mombasa Senator Hassan Omar and deputy governor William Kingi also declared interest in the governor race.
Political analysts said the candidates' financial muscle, upcountry vote support and party affiliations will determine their chances of succeeding Joho.
The Mombasa governor race is billed as one of the most expensive in the country, second to Nairobi and third after the presidency.
During a case at the High Court, Shahbal said he spent Sh200 million in the 2013 campaigns. Reports show that Joho also spent a substantial amount.
"It is very expensive to run a campaign for the Mombasa governor's seat. It is actually the third most expensive after the presidency and Nairobi," said local political analyst Mohamed Alyaan.
Take a quick survey and help us improve our website!
Take a survey
Pushed out
He, however, said the candidate who will secure the support of the political party or formation that will be popular in Mombasa at that time will prevail.
At the moment ODM is seen as the most popular party in Mombasa owing to the number of seats it won in the 2017 polls. Abdulswamad and Kingi are members of the ODM party.
Recently, Shahbal who supported ODM leader Raila Odinga in 2013 but ran on the Wiper ticket, hinted that he was ready to return to the Orange party. "I've always supported Raila. In 2013 I was pushed out of ODM. In 2017, the doors of NASA affiliate parties were slammed on my face, but I'm ready to go back home (ODM)," he said.
Ali Mbogo went against the ODM wave to win the Kisauni seat against Joho's ally and former MP Rashid Bezimba in the last elections. Bezimba has since joined Shahbal's camp.
"The Joho camp cannot allow him (Mbogo) to beat them again in 2012," says Alyaan, adding that Mbogo is perceived to be the preferred choice of Joho's rivals within the business sector.
"It is a baseless claim. Those saying that know I'm a force in the 2022 governorship race. I have already hit the ground running and I will run on a Wiper ticket," said Mbogo.
The Kisauni MP said he has a head-start in the race because he represents the most populous constituency. Kisauni has more than 120,000 voters.
Mbogo and Kingi come from the Mijikenda community which enjoys a 39 per cent share of the voters. But divisions and the high political consciousness of the non-Mijikenda people in Mombasa works against the two.
"A candidate from the Mijikenda can mount a serious challenge if he is a Muslim and rich due to entrenched tribal and religious factors," said Hassan Mwakimako in a recent interview.
Lawyer Abubakar Yusuf said because of divisions among the Mijikenda it was difficult for a candidate from the tribe to mount a serious challenge without the support of upcountry voters.
"Even among the Mijikenda there are divisions along religion, selfish interests and even class. But also unlike the upcountry voters, Mijikendas do not come out in numbers to vote," he said.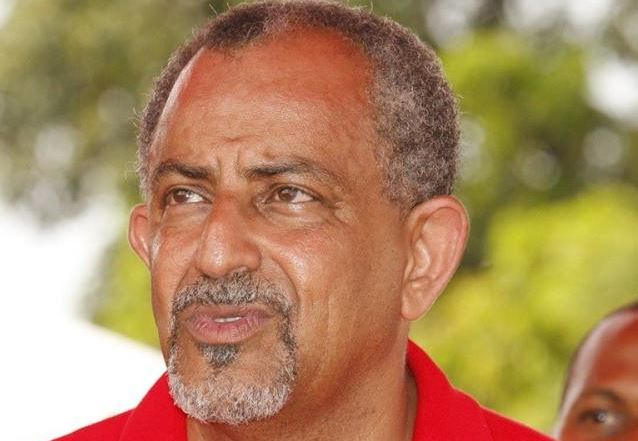 Already, Shahbal has started touring the 521 villages that make up the county to seek support of constituents. He also appears to have changed his strategy in a bid to influence Mombasa politics from what he describes as that of tokens and alms to issue-based.
"I want a quantum change. We empower our people with skills and bring in investors to create jobs for them," he said, adding that his main agenda was to bring in "the new money."
Shahbal has also crafted a team comprising Joho's former political strategists Major (Rtd) Abdulrahman Idris and Bezimba.
Kingi, who was plucked from the university by Governor Joho, has been meeting delegates from the business community, various communities and religious groups.
Kingi has pledged to set up a Sh500 million a year bursary fund and a Sh1 billion revolving fund for small and medium enterprises as well as boost the blue economy to create employment.
He also intends to desalinate sea water and increase the volume of drinking water from the current 40,000 cubic metres to 200,000 cubic metres a day.
"We have worked on the hardware with Governor Joho who is my political professor and my vision now is to tackle the software part, which includes access to education through four-year scholarships to improve the transition rate from primary to secondary that currently stands at less than 40 per cent," he said.
On the other hand, Abdulswamad plans to focus on infrastructure development to turn the economy around. "I strongly believe if I fix the infrastructure it will support investments and this will in turn grow the economy," he said.
Omar, who has since shifted from Wiper to United Democratic Alliance that is associated with Deputy President William Ruto, has been meeting delegates and close associates in a bid to revive his political network.
[Additional reporting by Philip Mwakio]