Kingi's efforts to form Coast party hit brick wall in talks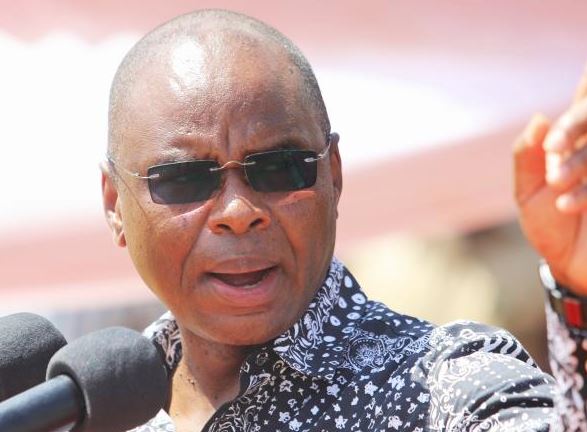 Kilifi Governor Amason Kingi's bid to establish a new political outfit at the Coast appeared to have hit a brick wall yesterday after officials of three fringe parties refused to collapse their outfits.
After two-day negotiations, the officials rejected Mr Kingi's proposal for a merger, insisting that they were only open to talks of forming a coalition.
The officials, who met at Mnarani Club in Kilifi, said they did not want to find themselves in a situation similar to what United Republican Party (URP) and other parties found themselves in after they folded up to join Jubilee.
In a clear indication that the three parties are ready to walk away from the talks, the officials said Kingi should form his own political party to formally enter into a coalition agreement with them.
The resolutions were reached after talks between representatives of Kadu Asili, Shirikisho Party of Kenya and Umoja Summit Party of Kenya (USPK).
The hardline stance by the three parties comes barely two days after Kingi met ODM leader Raila Odinga and other leaders in Nairobi.
Kingi reportedly met Raila together with Makueni Governor Kivutha Kibwana, former UNCTAD boss Mukhisa Kituyi and Siaya Senator James Orengo.
Yesterday, officials of the three fringe parties resolved to retain their identities.
Kingi has been in political competition with his Mombasa counterpart Hassan Joho who has decided to run his politics within ODM while seeking to unite Coast region.
Joho appears to be still gluing together many ODM MPs and other elected leaders who attend his meetings, including those from Kilifi County.
Raila has since advised Kingi to abandon the idea of forming a Coast-based party or coalition of parties and return the Orange party.
It emerged yesterday that the Republican Congress Party of Kenya that was associated with Tourism Cabinet Secretary Najib Balala, which was represented at the Coast parties' talks, was dissolved in 2017 to join Jubilee Party but its leaders were just co-opted in the Coast coalition meetings.
Shirikisho Party leader Morris Dzoro, Kadu Asili chairman Joshua Kombora and USPK chairman Matano Chengo confirmed that the ball was now in Kingi's court as they were waiting for him to accept their position.
The leaders, however, said they would continue with the talks on solidifying the coalition and hoped Kingi and other senior politicians in the region would back the move.
"We have resolved to work together as a coalition of parties. We fear a merger will take away the identity of the parties and hence kill them like it happened with Jubilee Party. We want to unite as a coalition from the region and work with others in the country," said Dr Dzoro, a former Tourism minister and Kaloleni MP.
Dzoro said if Kingi went ahead to form his own political party, they will recognise and respect it as a coalition and even work with him and other senior politicians in the Coast region and across the country.
"We strongly feel the ground in the Coast region is ready for a political coalition. The people want their leaders to unite so that they are respected in other regions," he said.