Gideon Moi sets 2022 presidential bid in motion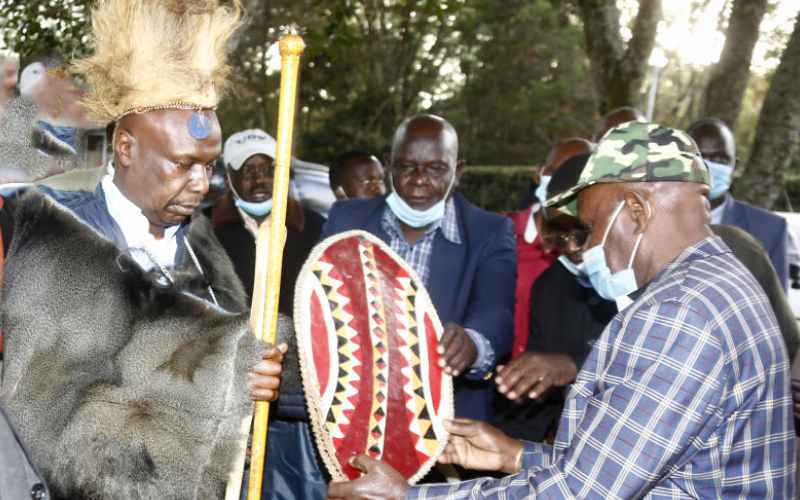 Baringo Senator Gideon Moi's journey to the presidency is slowly picking up pace, as he embarks on crafting political alliances.
Gideon is consolidating his political support not only in his Rift Valley backyard but also across the country, setting in motion his bid for the presidency next year.
In the Rift Valley, Talai elders last week made him the Kalenjin kingpin in what is seen as way to neutralise Deputy President William Ruto's influence in the region.
And in other parts of the country, he has been reaching out to key political players, revamping the independence party, Kanu, and taking a leading role in the ongoing constitutional amendment agenda.
His decision to revitalise the party, which ruled for 39 years between 1963 and 2002, aims to propel it back to power.
The fact that he has taken up a personal initiative to popularise the Building Bridges Initiative (BBI) across the country is believed to be proof enough that he will be among the key players in President Uhuru Kenyatta's succession politics.
The Bill has already been forwarded to all the 47 county assemblies for approval. The law requires that the draft be approved by at least 24 assemblies.
Among the key highlights of the proposed amendments is the creation of the office of prime minister, two deputies, the creation of more constituencies and strengthening of devolution.
In his BBI meetings, which have so far covered 15 out of the 47 counties, Gideon has successfully used the gatherings to market Kanu, styling it as a modern political outfit that is appealing to the youth and has a wide reach nationally.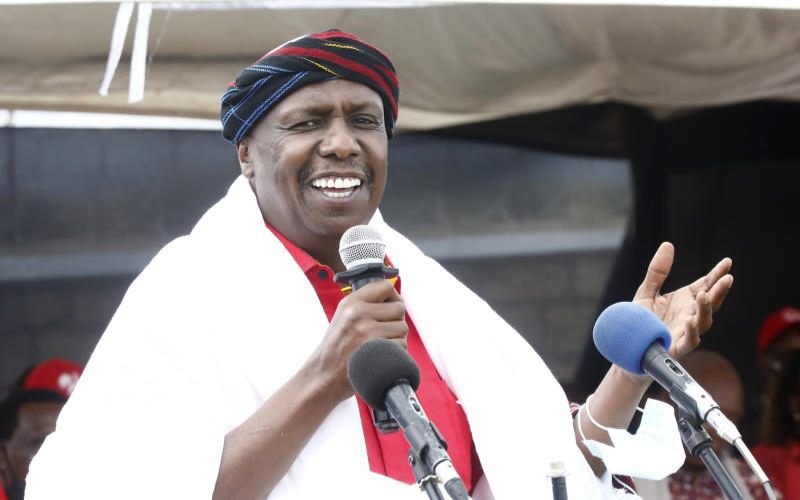 Play a key role
Although he is yet to make public his intentions to succeed President Kenyatta, those who have been keenly following his political movements and statements say he will either be on the ballot or play a key role.
Other analysts say Gideon's move to take over the BBI campaigns, revamp Kanu and seek political alliances with other key political players like Raila Odinga (ODM), Kalonzo Musyoka (Wiper), Musalia Mudavadi (ANC) and Kenyatta is by now his clearest indication that he will be going for the top seat.
"So far, Gideon Moi has done a splendid job of marketing himself as a potential candidate to succeed President Kenyatta. He has come out more clearly in seeking key political alliances that are vital for him should he decide to contest the presidency in 2022," says Gitile Naituli, a professor of management and leadership at Multimedia University.
Naituli observes that Gideon's decision to take up the BBI sensitisation meetings is deliberate since he is aware it offers him a bigger platform to challenge Ruto's political influence in Rift Valley.
However, the don says it would take much more than Gideon being made a Kalenjin kingpin to take away the Rift Valley voting bloc from Ruto.
"The biggest challenge for Gideon is William Ruto. The deputy president has not only captured the imagination of the Kalenjin nation but of the whole country," Naituli says.
But former Cabinet Minister Musa Sirma, who is closely working with Gideon, disputes the notion that it is almost impossible to challenge Ruto's influence in Rift Valley.
"It is foolhardy to belittle Gideon's growing political influence – not only in Rift Valley but the country at large. He has managed to build up himself as a formidable political force that can no longer be ignored by any serious challenger," Sirma says.
Gideon's political star started shining brighter when he was re-elected to the Senate in 2017. That was when he gave a hint that he would be going for the country's top seat.
When making his acceptance speech in Kabarnet town soon after the Independent Electoral and Boundaries Commission (IEBC) declared him the winner, Gideon coined his new slogan "Toko Tai", loosely translated as "still ahead".
"When coining that slogan, Gideon was telling the people of Baringo County, who elected him twice, that he was looking forward for a much bigger seat," says Andrew Yatich, a Rift Valley politician who has been keenly following Gideon's political steps.
Political head
After the burial of his father Daniel arap Moi, Kenya's second president, in February last year, Gideon's brother, Raymond, passed Mzee's baton to him, signifying that he had taken over as the political head of the family.
Gideon then started rebuilding political alliances that were laid on the foundation of his father's 24-year reign and shaping new ones.
He joined President Kenyatta and Raila in the initiative to unite the country after the famous Handshake between the two leaders.
The senator had for long remained in the shadow of his father, playing the role of an obedient son – ushering VIP guests into their Kabarak home as he quietly listened to the political conversations that took place during and after the Moi era.
But those who support him say Gideon has since learnt the ropes, got off the shadows of his father and is raring to go.
"He has resources, the time and energy to launch and sustain any form of a political campaign that can propel him to State House. All he needs is to carefully chart his path, open himself to the people and with the right team, he will achieve his goals," says Andrew Nyabuto, a political commentator in Rift Valley.
Gideon has received support from leaders like Cotu Secretary General Francis Atwoli who has often challenged the senator to prepare for a bigger role in government.
"Gideon is the one to take up and protect the name of Mzee Moi. On this one, we are going to support him. He is in the winning team that we will support in 2022," Atwoli told the Sunday Standard in a recent interview.
Sirma agrees with Atwoli, saying the recent coronation as the Kalenjin spokesman shows a clear direction the community is taking to ensure it will be in the next government.
The mantle
"Gideon was given the mandate by the elders who represent the community, he now has a chance to prove himself. The coronation is not something to underestimate," Sirma says.
On the deputy president's influence on the community, the former Eldama Ravine MP says there should be political tolerance in the region.
"We know there are people who support Ruto and Gideon has his supporters too. We need to respect each other. Ruto's supporters should accept that there are those of us who have different opinions," he says.
The coronation by the Talai clan was followed by that of Borana elders in Isiolo a day after. Sirma says those endorsements must not be taken lightly.
Lawyer Gordon Ogola, a member of Kanu's National Executive Council, says Gideon's coronation is a political milestone not only for the senator but the party too.
"It is clear now our chairman has a clear mandate to speak on behalf of the Rift Valley region and more so the Kalenjin community," says Ogola, adding that there are plans to make him a Luo elder.
"The coronation by the Borana elders clearly shows he has been accepted; his journey has just started and Kanu as a party is revitalised."
Baringo Woman Representative Gladwell Cheruiyot, another of staunch supporter of the senator, views Gideon as an alternative political voice in the region.
"It is true that we have two bulls in our backyard but one is more calm and reliable while the other is rowdy," she says.
[Additional reporting by Julius Chepkwony]