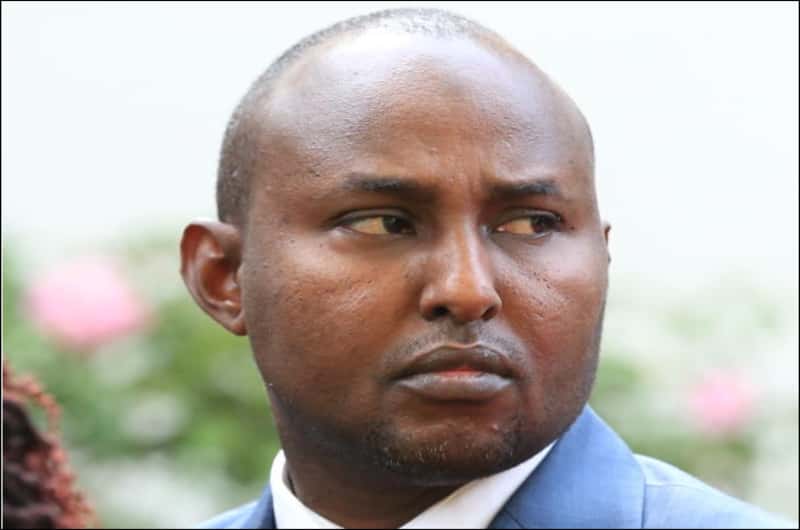 Suna East MP Junet Mohamed has condemned Sunday's skirmishes at Kenol, Murang'a County and faulted the Deputy President William Ruto for dividing the country.

"Ruto is running a dangerous narrative of hustler that intends to divide this country into the haves and the have-nots. Grouping Kenyas into hustlers vs dynasties is a recipe for anarchy in this country," said Junet.

The National Assembly Minority Whip blamed the DP and his allies for dividing the nation with their hustler politics.
Junet urged the government to move fast and contain the DP before he creates chaos with his money and hustler narrative.

"Ruto is fueling chaos with his money, he must be stopped, and the violence meted out on the people in Murang'a was initiated in his name."

He also called on the government to protect citizens during the DP's ongoing nationwide rallies after two people died and dozens others injured following political chaos at the DP's function in Murang'a.

"This unnecessary violence is testament to a presidential pursuit built on entitlement - that there's a political debt certain regions owe to some people. Ruto believes it's either him or nothing. We call on the government to ensure the safety and security of the people are guaranteed," read a tweet from the Suna East MP.

In a statement released on Sunday evening, the National Cohesion and Integration Commission (NCIC) Chair Dr Samuel Kobia has also condemned the clashes in Murang'a pitting two rival camps at the weekend.

NCIC has urged politicians to stop engaging in premature campaigns and making utterances that could plunge the country into violence.

"We express our collective outrage at the rising political temperatures in the country. Over the past few months, we have noted with concern, the hatred, bigotry, and political rhetoric that is slowly degenerating into violence," NCIC statement partly read.

The commission was categorical with its precautionary message as it urged the political leaders to shun the hustler-dynasty campaign narrative, arguing it could create division and precipitate a genocide of Rwanda's magnitude.

"We do note, with deep concern, that the attacks, and counter-attacks, have created space for threats of violence to emerge. Of significance, is the hustlers-dynasty dichotomy that mirrors the narrative that preceded the Rwanda Genocide," the commission stated.

The incident has also been condemned by ODM leader Raila Odinga together with other religious leaders.
The ODM leader has called the government to find and take stern action on the politicians who orchestrated the violence on Sunday.

"I have been deeply disturbed by the violence witnessed in Kenol, Muranga, yesterday where young people ferried in buses from other parts of the region engaged in running battles with locals, leading to loss of two lives and several injuries," stated Raila.