Kanu expels four nominated MCAs for misconduct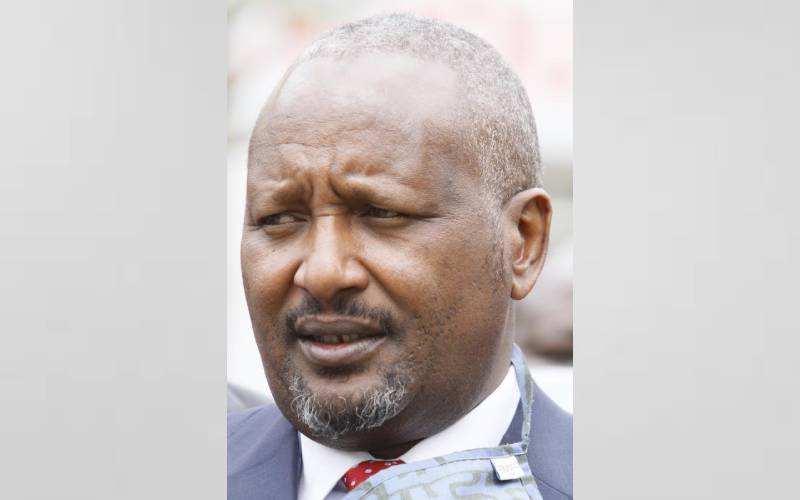 Four Kenya African National Union (Kanu) nominated MCAs from West Pokot County have been expelled over misconduct and failure to adhere to party guidelines and code of ethics.
Grace Rengei, Jackline Ripoo, Nancy Chombir and Josephine Chepurum have received expulsion letters signed by Kanu Secretary General Nick Salat.
In the letter seen by The Standard, the party cited refusal to remit monthly membership fee, failure to adhere to party code of conduct and failure to defend and promote the party positions while serving in the West Pokot County Assembly.
Rengei said they were expelled because they supported a proposal to replace majority leader and chief whip. "I think we have been at the frontline championing for leadership changes at the assembly," she said.
The county assembly has been embroiled in leadership wrangles since May this year after a section of Kanu MCAs wanted to replace the majority leader and chief whip.
The efforts were, however, thwarted by Kanu's top officials after they dismissed the changes on grounds that the MCAs failed to consult the headquarters.
The proposed leaders — David Kapelisiwa and Evanston Lomaduny — challenged the matter before High Court in Kapenguria where it was ruled that the status quo is maintained.
The expulsion of the four nominated MCAs has been received with mixed reactions as a section of Kanu members supported the move.
William Ruto, a resident, supported the decision taken by Kanu. "I think they were misled by some leaders from the county, which led to their expulsion," he said.
Kanu disciplinary committee had in June summoned six MCAs over misconduct but only two appeared before the committee.
However, Kanu National Executive Council reviewed the conduct of the four MCAs who had failed to appear before the disciplinary committee and gave them a chance to continue serving as MCAs.
Elijah Kaseuseu said he took a bold step and appeared before the disciplinary committee. "I count myself lucky and I thank the party and leadership for forgiving me," he said.
John Lodinyo noted the party had expelled the wayward members at a time when it has been growing strong at the grassroots. "They (expelled MCAs) did not appreciate the party. Instead of supporting the agenda of the party they were tearing it apart," he said.