Savula wants Parliament dissolved for failing to enact two-third gender rule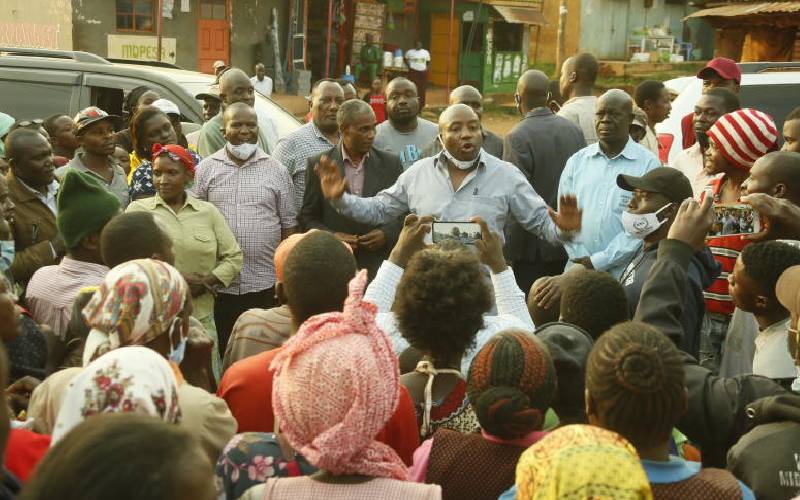 Lugari MP Ayub Savula has backed the appeal to dissolve Parliament for failing to pass the two- thirds gender rule meant to enhance women space in leadership positions.
Savula urged Chief Justice David Maraga to advise President Uhuru Kenyatta on the way forward following an appeal lodged earlier by the Law Society of Kenya (LSK) demanding immediate dissolution of Parliament on grounds that it has failed to enact critical laws required in adopting the two-thirds gender rule.
"Some of the lawmakers have frustrated all efforts that would have seen smooth adoption and implementation of necessary legislative instruments, it would be proper if the House is dissolved, let us be subjected to fresh elections so that individuals opposed to the two-thirds gender rule can be exposed and rejected by Kenyans at the ballot," Savula said.
LSK on Friday called on Maraga to formally write to President Uhuru to dissolve Parliament because it failed to enact laws that would allow the implementation of section 27 of the Constitution to guarantee gender balance in both levels of government.
According to Savula, who is ANC deputy party leader, rigid MPs opposed to the process have blocked all avenues available "leaving desolation of Parliament as the only way to deal with the situation.
He termed colleagues opposed to the changes enemies of women and development.
"Why would they resist an initiative meant to give women equal opportunity in the decision-making process, leadership and governance, we must show respect to women because they play a critical role in social-economic and political spheres," said Savula
The MP has appealed to young people to come out and contest for elective seats that will place them in strategic leadership positions and have a bigger say in the country's governance.
Earlier, Savula urged residents of Ikolomani Sub County not to sell their land after a UK based company -Acacia Mining discovered gold deposits worth running into billions of shillings.
"I will work closely with Ikolomani MP Bernard Shinali in Parliament and lobby the House to ensure the national government properly compensates families whose arable land could be affected with the impending mining activities."
The last large-scale mining in Kakamega County was conducted in 1952 and since then, residents have been digging in abandoned mines despite the risks they are exposed to.
So far, the county government has identified and handed over 10-acre land to the national government for the construction of a gold refinery factory at a cost of Sh100 million.