How Nyachae exit has left a divided Gusii community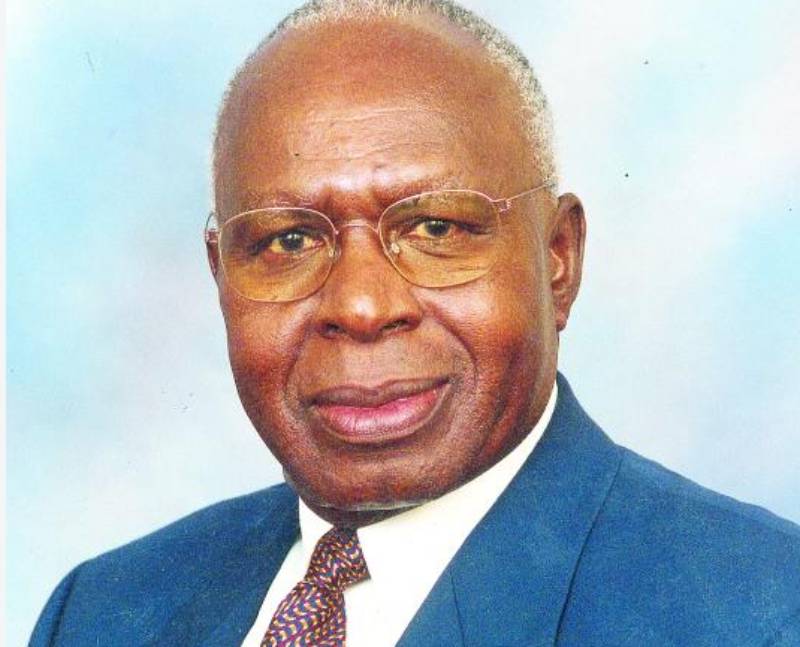 In the 2002 General Election, Simon Nyachae (pictured) did not succeed in his presidential bid but made it to Parliament with a 14-member strong Ford-People faction after winning in all constituencies in Kisii.
He rallied the larger Gusii community behind him, which saw the community speak in one voice.
But since his exit from active politics, the community has remained divided, with at least three political factions in existence currently.
First is the Orange Democratic Movement faction led by Kisii Governor James Ongwae. This faction has Kisii Senator Sam Ongeri, and Woman Representative Janet Ong'era, a number of NASA affiliate leaders such as Kitutu Chache South legislator Richard Onyonka and a number of Members of County Assembly.
There is Jubilee faction led by Kitutu Chache North legislator Jimmy Angwenyi, who is the Deputy Majority Leader Parliament. It comprises MPs Richard Tongi (Nyaribari Chache), Ezekiel Machogu (Nyaribari Masaba), Koroi Oyioka (Bonchari - PDP), Zadock Ogutu, (Bomachoge Borabu - Independent), and former South Mugirango MP Omingo Magara who leads PDP party despite pledging allegiance to Jubilee.
The third faction comprises those allied to the Tangatanga wing of the Jubilee Party, and is led by South Mugirango MP Sylvanus Osoro, and Bomachoge Chache MP Alpha Miruka. They were elected on Kenya National Congress Party, and have a host of MPs behind them.
Nyachae had a colourful career in the civil service as a District Commissioner, Provincial Commissioner and the Chief Secretary under former presidents Jomo Kenyatta and Daniel Moi.
The former Cabinet Minister was known to friend and foe alike as a sizzling speaker who did not entertain "dullness".
Upon retirement, Nyachae was easily elected MP for Nyaribari-Chache in 1992, and was subsequently appointed to the Cabinet by Moi, first as Minister for Agriculture and in 1998 as Finance Minister.
Fallout with Moi
However, in 1999, he fell out with Moi and resigned from the Cabinet after he was moved to the less powerful Ministry of Industry.
He ditched Kanu to join Ford-People, whose presence then was felt in Central Province through politician Kimani wa Nyoike.
In 2004, due to Nyachae's wave and strength in Parliament, retired President Mwai Kibaki called Nyachae to join government as Minister for Energy and later for Roads.
During his tenure as Minister for Roads, Nyachae opened key roads in Kisii town that led to rapid expansion of the town.
Since his exit from active politics in 2007, a huge political leadership gap has been evident in the region.
For more than two decades and before his retirement from politics, Nyachae is said to have kept the Omogusii community together as he commanded respect.
In 2002, as a sign of strength and prowess in uniting the community, Ford-People won all the 14 parliamentary seats in Kisii and Nyamira counties, becoming the only significant opposition party besides Kanu.
Political analyst and advocate Dunstan Omari considers Nyachae the undisputed and de facto Kisii leader. "The community has lost respect because of the divisions among its leaders," he says.
He added: "During Nyachae's tenure, community projects came first. We have lost our voice in government because we have assumed passenger role."