Taking it easy, waiting for nuts to fall from above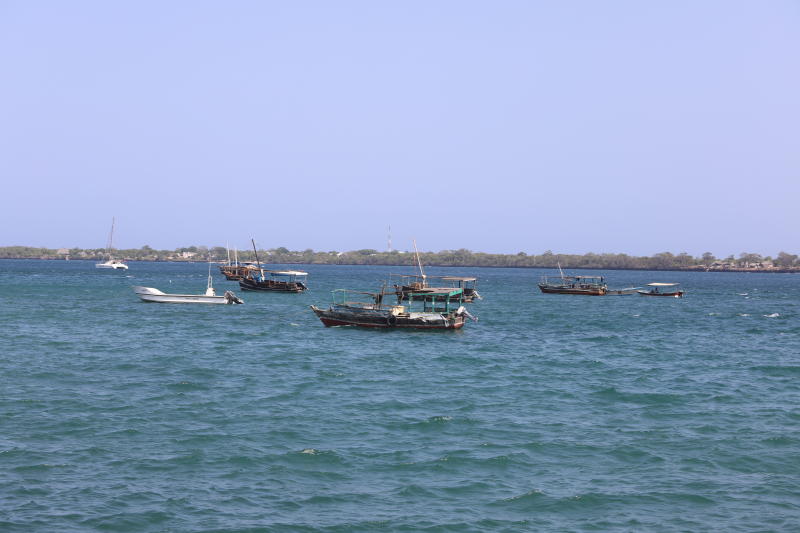 I'm writing this from the shores of Indian Ocean; the proper expression is chini ya mnazi, some sort of utopian idyll where I don't have to do anything else, other than waiting for a coconut to fall.
Neither do I have to crush the nut open or blend the fleshy part into the fresh maji ya madafu that I prefer for my morning detox — someone is doing all that on my behalf.
So, to assuage my guilt of having exactly nothing to do with my time, I have been sitting by the window and watching the rains fill the ocean, even as egrets twirl and swirl their majestic dance.
I brought books along, but even those are likely to remain unopened.
I picked one for its small size. It's titled, Swedish Crime Short Stories.
I also brought a tome by George Saunders, A Swim in a Pond in the Rain, in which he meditates on the craft of writing fiction.
"I want to go to the beach," the youngest man of the house declared. I dared him to step in the rain and start his swim at a pond nearby, before heading to the ocean. His brother burst out laughing.
Then the rains abated; a gentle trembling stirred in the ocean, the overcast skies casting it grey, instead of blue.
The tide receded to nearly half a kilometre. I think even the ocean is tired of the constant haul of tides to the shores, so she's taking a well-deserved break from the tedium of her life.