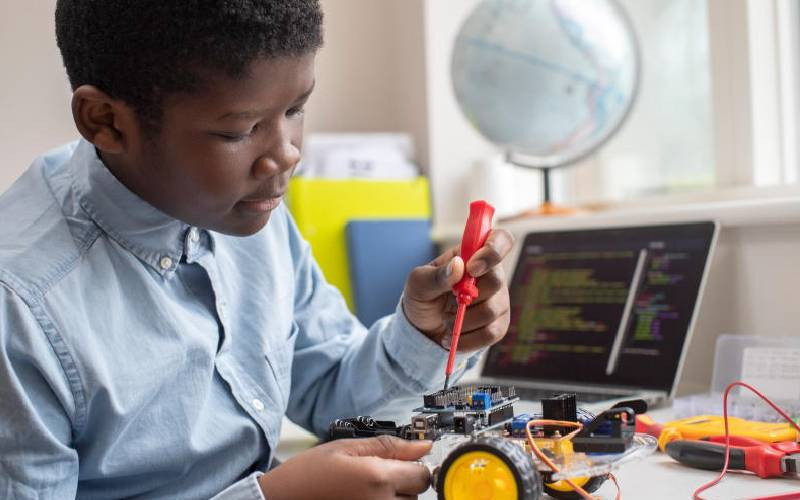 The lack of corresponding indigenous skillset is one of Africa's paradoxes surrounding the booming infrastructure. This could dilute the pool of available opportunities and skills in the burgeoning industry, resulting in a slower growth trajectory for Africa's infrastructure building.
It denies Africa and its next generation, nearly a billion young people, a chance to develop through homegrown solutions. To maintain the current positive trend, Africa must increase its pool of highly skilled employees by enhancing cognitive STEM-based skills (science, technology, engineering and mathematics) – crucial for developing inventive solutions and innovations across a diverse array of fundamental fields such as health, food production, basic infrastructure, the environment, manufacturing among others.
The stakes are high. Sub-Saharan Africa's population is projected to rise from 472 million today to more than 1 billion by 2042, according to World Bank. There will be over 120 African cities with populations greater than one million.
This has already exacerbated need for all-inclusive infrastructure development. According to McKinsey, the value of active African infrastructure projects that will be completed by 2025 is $2.5 trillion, subject to financial close. In Kenya, as well as Egypt, Morocco, Algeria, Nigeria, and South Africa, which are among Dow's strategic locations in Africa, the infrastructure sector is a top priority. It is considered a foundation of the economic, social and political pillars of Kenya's Vision 2030 national development blueprint. Kenya has spent over Sh7.7 trillion in the last decade to fund massive infrastructure projects such as SGR, national and county road network infrastructure, ports, airports, and housing, and the construction boom will continue for the next decade.
Yet, data from the National Construction Authority (NCA) show that fundi upskilling is in short supply. Only 25 per cent of all construction workers are skilled, with the remaining 33 per cent semi-skilled and 42 per cent unskilled. STEM training in institutions is among crucial approaches to combating the crisis of unskilled workforce in the infrastructure sector, specifically, construction. Investing in Technical and Vocational Education and Training (TVET) institutions will aid in the development of technical skills for future construction work. In line with our innovative mindset, we invest in STEM programmes to help today's young people develop skills they will need to be innovators and critical thinkers. This year, for example, we collaborated with Muguga Vocational Training Center and ChildFund to design Fundi Fiti, an upskilling initiative for future artisans.
The writer is the Managing Director, Dow East Africa