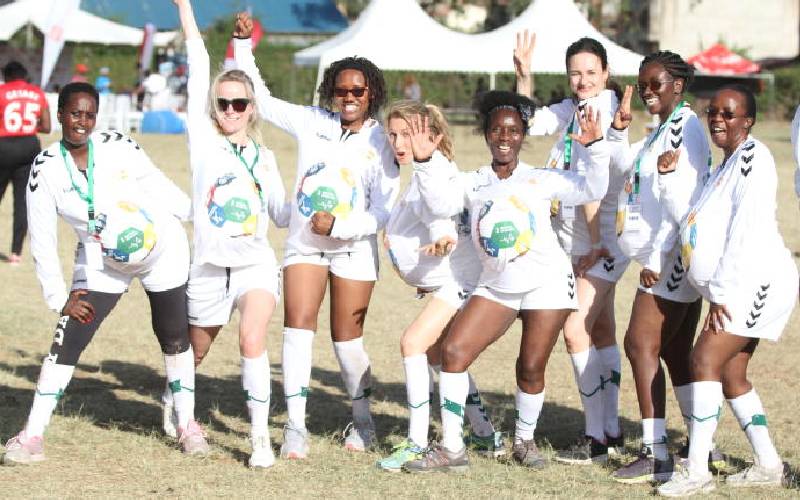 The Covid-19 pandemic has rolled back the gains women have made over the past decades and made it clear that the impact of crises is never gender-neutral. It is no secret that women, by virtue of being over-represented in the services sector, lower paying jobs and the informal economy, have suffered greater economic losses than men.
In 2020, it was estimated that globally women lost more than 64 million jobs at a cost of US$ 800 billion in lost earnings for those working in the formal sector. This monumental figure does not take into account the millions of women working in the informal sector, which employs majority of women in lower-and middle-income countries. In sub-Saharan Africa, for instance, an estimated 74 per cent of women in non-agricultural jobs are in informal employment, including domestic workers, street vendors and petty goods traders.
Economic independence of women is intimately linked to their ability to access healthcare and make informed health decisions. Today, women and girls who cannot work or go to school are at greater risk of sexual, gender and intimate partner violence, unplanned and unwanted pregnancy and early or forced marriage.
Lack of robust social protection frameworks means they are often forced to rely on their partners and paternal figures to cater for health and other needs, leaving them vulnerable to abuse and exploitation at the hands of institutions that are not built to help them thrive.
Among the African Union's aspirations for the continent as outlined in its Agenda 2063 is to build an Africa "whose development is people driven, relying on the potential offered by African people, especially its women and youth, and caring for children". Its goals include the achievement of a high standard of living, quality of life and wellbeing for all, healthy and nourished citizens and gender equality.
To achieve these goals, however, African countries must adopt a sharp shift in political, health and economic strategy. What we have done in the past – or failed to do – is what has gotten us here, where the rates of maternal mortality (200,000 maternal deaths per year), unmet need for family planning (approximately 25 per cent in East Africa), gender inequality and poverty remain among the highest in the world.
We cannot keep doing what we have done in the past and expect different results. That is, after all, the very definition of madness. What then must we do to fulfill women's right to health?
First, we must acknowledge the fact that women's rights are human rights, and as such must be protected. We must intentionally and stubbornly pursue achievement of the SDGs, especially those pertaining to poverty, education, gender equality, good health and wellbeing, decent work and economic growth, and reduced inequalities. We must invest in strengthening our health systems to make them resilient and responsive to the needs of all, especially women and children, who suffer more from the gendered impacts of crises including pandemics, climate change, social, political and economic upheaval. We must push for universal health access, and in that way health as a right can be achieved.
Research shows that accelerating progress on gender equality could boost African economies by 10 per cent by 2025. Therefore, we must step up our efforts to close the gender gap and dismantle the notion that men are 'born leaders'. Creating room for women to meaningfully participate in the development and implementation of health policies to address the key issues that affect us and our communities, from senior leadership to grassroots level, is a good way of making sure that we all benefit from more balanced and nuanced approaches to the challenges we face.
In addition, we must escalate the need for accountability from leadership at all levels. Leaders have a responsibility to prioritise our health and general wellbeing.
Protecting women's right to access quality, affordable, healthcare, growth and development opportunities is not just a nice thing to do for us, it is an imperative. We cannot create the Africa we want if we continually fail to include women in leadership and in meaningful participation toward achieving our health and development goals.
Dr Obudho, East Africa Program Director, WomenLift Health