Apply technology to promote fairness in LPG value chain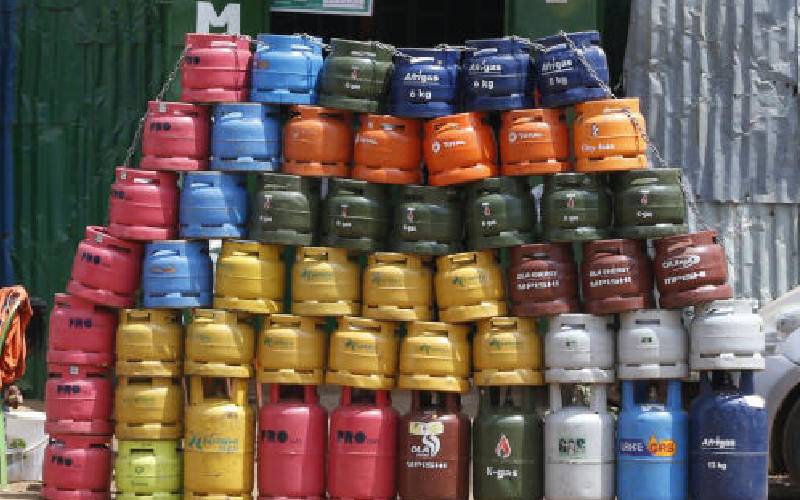 Cooking Gas has been embraced by many Kenyans as an alternative and safe source of cooking energy to firewood, charcoal and Electricity.
In the last 10 years alone, the consumption of Liquified Petroleum Gas (LPG) has risen to a high of more than 860,000,000 tonnes. As many as 37 per cent of the urban household and 5 per cent of rural households have adopted LPG for cooking. Despite the incremental uptake of LPG as an alternative cooking energy, fair trade along the LPG value chain has not been achieved.
Cross filling, cylinder holding, underweight filling, non-adherence to cylinder safety checks during refilling by cross refillers among other are just some of the malpractices. Some of the losers in all these mix are the multinational companies and consumers.
Consumer receive underweight gas in uninspected cylinders which not only rob them of the little resources but also put their lives and those of their families in danger. Similarly, multinational companies lose revenue from the reduced cylinder turnaround time, Cylinder re-validation, purchase of the cylinders and compensation to consumers in case of an incident.
The enactment of LN 100 law in 2019 which was aimed at regulating the sector came as a huge relief to the consumers and the multinational companies. However, the enactment of the act has proven to be difficult. Lack of asset tagging and content verification systems has made it impossible to track and trace cylinders and to enable end users to validate the content source.
Previously in other countries where similar problems existed, techniques such as deployment of unique valves and treatment of LPG with special reagents have been used. The techniques have been found non-viable for our market because of the regulations which require that all cylinders be fitted with a standard valve and the lack of regulation to govern the access and use of any reagents on LPG. This is in addition to these techniques being prone to counterfeit and fraud.
The use of information systems remains the only viable solutions. A number of solutions ranging from the use of RFID, QR codes, bar code SMS and GPS have been tried, however challenges in the implementation in the Kenyan context has made these solutions not to see the light of day. These challenges which are related to perceived ease of use and usefulness include the cost of the solution, amount of efforts required from the users to use the system, the type of data input hardware and cost required, vandalism, effect of humidity, alkalinity and UV light among others.