How government can join the dots on job creation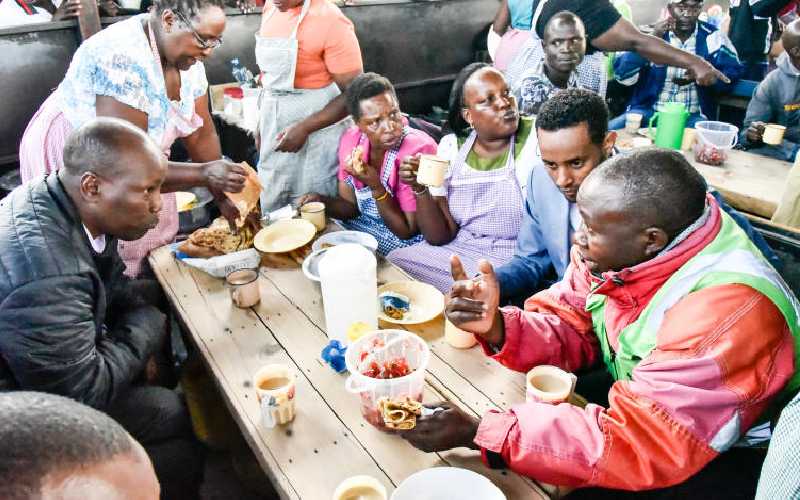 In my last article, I introduced Moraa, a skilled mechanic and owner of a small garage in Nairobi West. Like many Entrepreneurs, Moraa is facing challenges worsened by Covid-19.
In these circumstances, she is just months from a helpless "Serikali Saidia!" appeal. But speaking of the government, is Moraa aware of the initiatives in place for people like her? Do others in her situation know the life changing opportunities that could elevate their businesses?
We are talking about the thousands of fundis with small construction companies, cooks with expanding food kibandas, and other hardworking young Kenyans. Besides this demographic, who are entrepreneurial and have created their own jobs, there is another group of skilled, talented youth, like a TVET graduate called Kiptoo, seeking to be employed by business people like Moraa.
There is yet another category of brilliant youth, also looking for employment, and have graduated from local universities, like Wanjala an accountant, Njeri a lawyer and Ahmed, a marketer.
Who better to connect these youth, hungry for a chance to realise their dreams than their own government?
For the government, it is just a matter of piecing the puzzle pieces together. In this instance, Moraa, Kiptoo, Wanjala, Njeri and Ahmed will benefit from the combined efforts of Cabinet Secretaries George Maghoha, Betty Maina and Simon Chelugui.
Imagine a pathway that connects the good but isolated work of the Ministry of Education, Ministry of Industrialisation and Ministry of Labour.
The Ministry of Education takes Kiptoo, their scholarship beneficiary and has graduated from Kabete Polytechnic Motor Vehicles Mechanic course, and links him to the Ministry of Labour, for an apprenticeship programme with Moraa, a motor garage owner who has been linked to the Ministry of Labour by the Ministry of Industrialisation. The loop closes further when the Ministry of Education links Wanjala, Njeri and Ahmed to the Ministry of Industrialisation to support Moraa's motor garage, and other small enterprises. This seemingly complex connection is straightforward. The TVET graduate (Kiptoo) benefits from experience through an apprenticeship and eventually a job. The MSME (Moraa) benefits from skilled labour and therefore increased productivity, as well us business development support services from the university graduates (Wanjala, Njeri and Ahmed).
Moraa can now access additional funding because the account has put her books in order and the lawyer has ensured that she has met statutory requirements. Her output is increased since she has a skilled worker, and her services are selling because she has a committed marketer.
In this way, the government ministries have closed the loop of job and enterprise creation by providing three-dimensional support, and would have spurred a sustainable domino effect of job and wealth generation.
The writer is CEO Apprentice Job Work Africa