Insecurity in Marsabit County and possibilities for peace making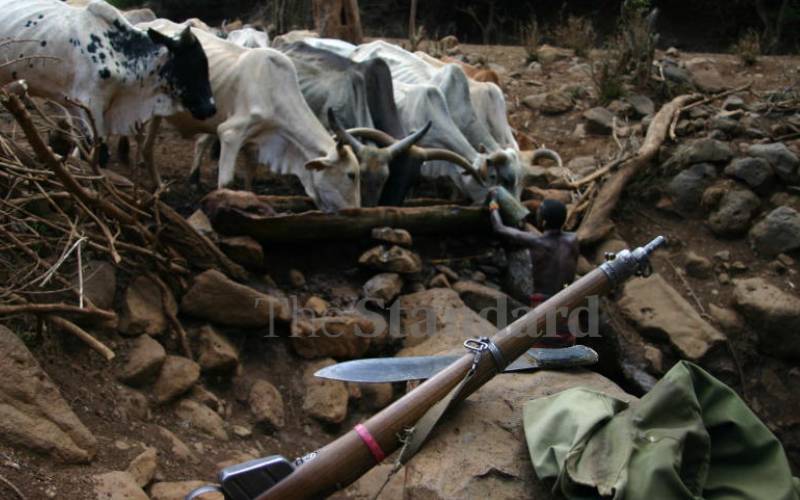 This week, the elected leaders from Marsabit county are held up in a series of peace meetings at the Kenya School of Government in Nairobi. The meeting is a continuation of government-led efforts in finding lasting peace in the troubled county.
President Kenyatta had a few days back invited Marsabit leaders to the State House, and demanded that peace be restored by hook or crook. The thorny issues of Marsabit and the incessant communal clashes, fighting which deteriorated almost becoming an armed conflict, left in its wake massive losses of lives and damage to property especially in Saku constituency.
The lack of peace and tranquillity is a terribly damaging proposition for the future prospects of Marsabit county. It is reported that close to 100 people have been killed, with hundreds of livestock stolen this year alone.
Any responsible citizen of Marsabit cannot afford to remain quiet when fighting is being staged at the nose of the county headquarters. This is not the first time that I have expressed concern and my opinion about Marsabit.
Anybody who grew up in Marsabit, Saku constituency, cannot believe the level of social disintegration nor rationalize the reasons why it has turned into a no-go war zone. Innocent people caught in the midst of the clashes pitting militias and bandits from opposing sides have been subjected to heinous atrocities and immense suffering.
During my schooling, in the 80s and early 90s, communities in Marsabit have lived harmoniously. Security incidents of cattle theft and raids, where innocent people are arbitrarily murdered was unheard of, and in fact, when anything of that sort happened, the Kenya Police did not waste time arresting perpetrators.
It was only in the mid-90s when ethnic clashes evolved into a complex security problem and rendered the once positive inter-communal relations of Marsabit people irredeemably damaged.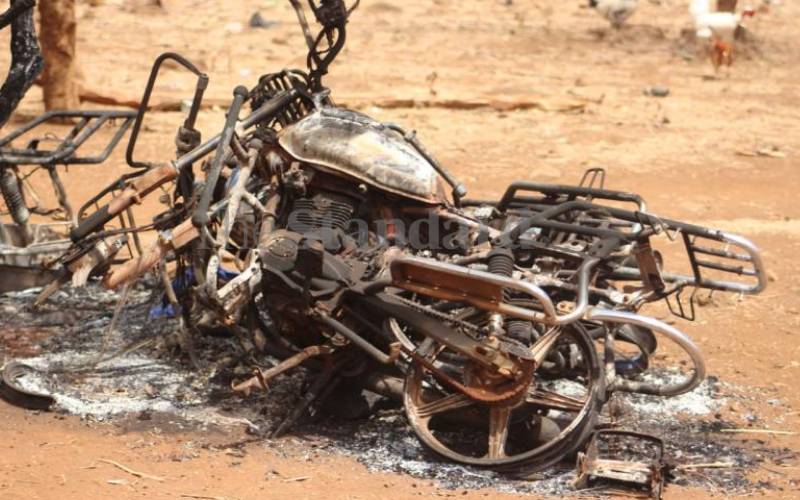 The nursery for the destruction of communal relations was originally established as an unintended consequence of a political experiment which gave three dominant communities - Rendille, Gabra and Boran of Marsabit, a false sense of sovereignty, when boundary demarcations implemented by the electoral body created new constituencies, caused illusions making these communities believe, that they have acquired an equivalent of a homogenous private homeland.
Yet, the new boundaries were only meant to promote administrative functions and effective representation as opposed to balkanization. Ever since this divide, the political forces and competing interests in Marsabit have found this as a fissure, most productive avenue to exploit, for domination and political gain.
In the current situation, a definitive continuation and deterioration of broken relations, coupled with broken trust, mediocre leadership at many levels, and a weak security sector, unable to contain threats and manage security risks, have left the people of Marsabit extremely vulnerable, as criminals go about committing atrocities, living in their wake massive destruction and wanton killings - generating many widows and orphaned children, while deepening poverty and entrenching a sense of despair and servitude.
Proximity to the border with the neighbouring countries - Somalia and Ethiopia, compounds the problem for this county as illegal immigration, smuggling of narcotic drugs, human trafficking and proliferation of small arms remains unchecked.
This is an untenable situation that must not be left to continue. We are looking at a crisis with far-reaching consequences even projecting obstacles for the attainment of sustainable development goals, slowing impetus of development during a decade of action when progressive nations are making strides.
Kenya government stands to score negative points in the peer review exercise with regard to goal 16 (promoting just peaceful and inclusive societies). At the operational and local level, this situation demands from the top security management, an effective security plan to protect lives and property. At the strategic level, the solution must consider a way to redefine political architecture and the foundation on which political leadership and representation in this area is built upon.
-Mohamed Wato, Major (Rtd). Email: [email protected]