Countries reluctant to use Chinese Covid-19 vaccines as safety queries linger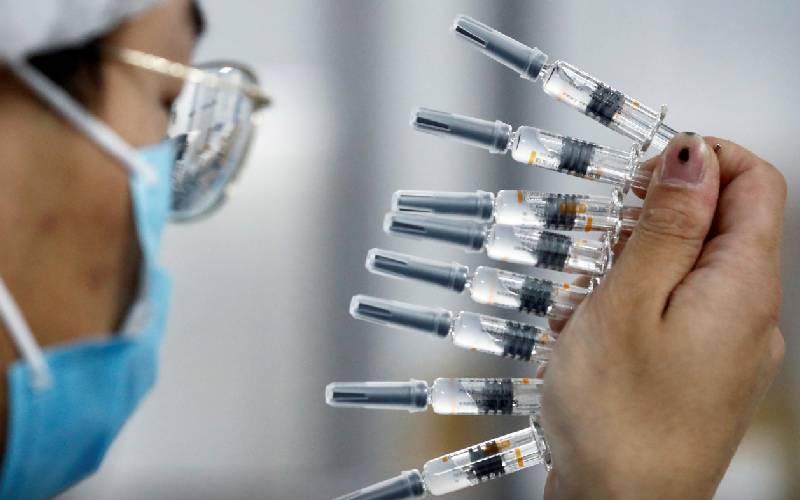 Countries have become reluctant to use Covid-19 vaccines manufactured by Chinese firms with others considering other vaccines from other countries after those who took the jab developed side effects and others contracting the virus.
In February 2020, Erny Kusuma Sukma Dewi, a nurse from Indonesia died after use vaccines from China over their safety and efficacy. According to the National Union of Indonesian Nurses, Dewi contracted Covid-19 soon after she was administered with a Chinese vaccine and developed fever, difficulty breathing and cough before she succumbed. The sudden death of Dewi moved many, bringing her a number of condolences including from the Indonesian government.
Earlier this year, a Peruvian volunteer engaged in the trial of a Chinese coronavirus vaccine had died from Covid-19-related pneumonia. In December 2020, Peru government had ordered a suspension of Sinopharm Covid-19 vaccine owing to a "serious adverse event" that occurred with a volunteer. Brazil too had reported a death because of China's Sinovac Covid-19 vaccine, leading to the suspension of the trials.
Tao Lina, a Chinese doctor had in January raised an alarm on social media about Sinopharm vaccine being the 'most unsafe in the world' as it had 73 side effects. Some effects associated with the virus include pain around the injection area, headache, high blood pressure, losing vision and taste, and urinary incontinence are among the adverse reactions.
As expected, Lina was silenced by Chinese authorities and his social media account was deleted. All this has ­­­caused huge suspicion among people in different countries which have expressed reservation on the Chinese jabs now.
Countries such as Turkey and Indonesia have met opposition from their citizens who are against the vaccines from China despite efforts to roll out vaccination programmes using Chinese Covid-19 vaccines.
Sinovac from China dominates the supply of vaccines to Indonesia, where many people have become hesitant to get Covid-19 vaccines due to concerns over safety and the efficacy of the jabs, founds a survey by Saiful Mujani Research & Consulting.
Yanzhong Huang, a senior fellow at the US-based Council on Foreign Relations, said "Since many countries are planning to order, or have already ordered Sinovac's vaccines, it might undermine people's willingness to take them, because people may question the usefulness of the vaccines. It could be a potential stumbling block."
In China's backyard, Hong Kong too, people expressed doubts over the usefulness of Chinese vaccines. "I don't think I'll get the vaccine for the time being. I'll take a wait-and-see approach. I would like to see if others experience any side-effects after the injection. I'll only consider the vaccine only when I'm sure that it has a high efficacy rate and no side-effect," said Ken Cheung, a Hong Kong resident. According to a survey conducted by the University of Hong Kong, about 61 per cent of people do not want to take vaccines provided by China. The safety and efficacy issues with Chinese vaccines, which were the first to come, seem to be the big reason people fear the vaccines.
Countries that had received Chinese-manufactured vaccines have taken a cautious stand until satisfactory results are met in trials. Sri Lanka which had ordered the vaccines has turned to Oxford-AstraZeneca by India with plans to abandon Chinese vaccines on the cards while Singapore has not approved a batch of Chinese vaccines it received because of doubts over its efficacy.
Singaporean Health Ministry said it was "awaiting Sinovac's submission of all the information to carry out a thorough scientific assessment of the manufacturing process, safety and efficacy of the vaccine under the Pandemic Special Access Route." Rolando Enrique Domingo, Director of Food and Drug Administration in the Philippines, openly said that country would not use Chinese vaccines for medical workers.
"According to our experts, Sinovac's vaccine is not the best vaccine for them," he said. The survey conducted by the polling company YouGov showed people across the world are interested in taking a Covid-19 vaccine but would be more distrustful of shots made in China.
Juan Carlos is an international affairs/ geopolitics analyst