How to reduce funding gaps in water sector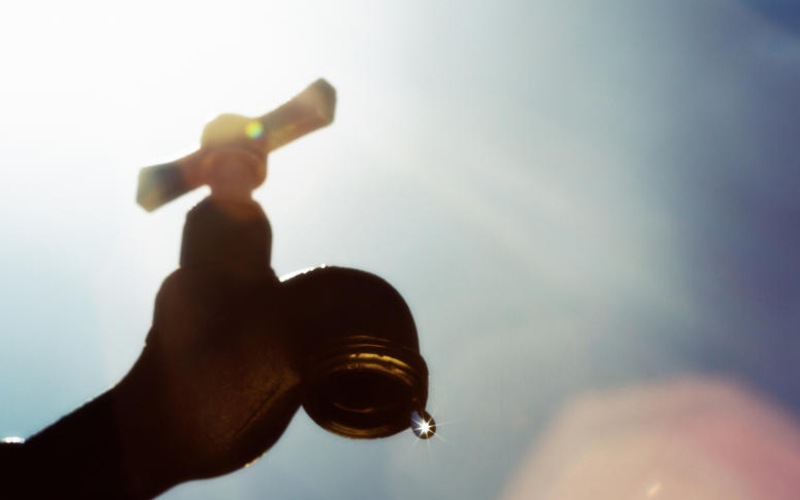 The Covid-19 pandemic has taught us the crucial role of water and sanitation for the well-being of humanity. Water and sanitation have played a critical role in stopping the spread of the virus. Handwashing with water and soap, and maintaining proper sanitation, have been used as a primary non-pharmaceutical option to combat Covid. The Ministry of Water, Sanitation and Irrigation in collaboration with counties is implementing several programmes aimed at post-Covid-19 recovery.
There is therefore need for better planning and sustainable resources to ensure uninterrupted service provision, and better disaster management. The ministry is exploring viable options for sustainable financing, during and beyond the new normal. To achieve Sustainable Development Goal 6 targets under Kenya's Vision 2030, the water sector requires Sh100 billion annually. However, the highest annual allocation to the sector at is Sh70 billion, leaving a funding gap of Sh30 billion.
Ours being a middle income economy, traditional grants are dwindling, necessitating an exit strategy. Many development partners, who have traditionally heavily funded the sector, are either exiting or terminating grant funding in favour of credit or performance based financing.
No doubt, this has necessitated a paradigm shift. Consequently, the parent ministry has had to identify and operationalise other financially sustainable frameworks and mechanisms. It must find a way to cover the 30 per cent funding gap. Since 2002, Kenya undertook intensive and extensive water reforms vide Water Act 2002, which seeks to decentralise water and sanitation service delivery, delineate the various roles in the sector and thereby improve service delivery.
The water Act 2016 reformed the sector further, mainly to align to the 2010 Constitution and devolved governance. The mandate of most of these institutions was either revised or expanded. In its Strategic Plan 2018-2022, the ministry aspires to attain 80 per cent water and sanitation coverage by 2022, and urban sewerage services to 40 per cent. National water coverage currently stands at 60 per cent, and national sewerage at 10 per cent. Urban safe sanitation is at 67 per cent and rural safe sanitation is at 52 per cent.
Apart from annual national budget, we should move on to local and international sources of funding. This is how the Water Sector Trust Fund (Water Fund) has come in handy. Part of its expanded mandate is to receive grants for onward lending to water service providers, counties and registered community schemes. The ministry and WSTF proposes to execute the above two functions through a revolving fund concept. This applies as one of key sustainable financing frameworks leveraging mostly on local sources of funding especially banks and other financial institutions.
When fully operational, the Revolving Fund will complement and over time overtake foreign funding towards water and sanitation provision. The ministry considers this a sound exit strategy from the dwindling grant funding. The Revolving Fund will initially advance loans to registered and licensed water service providers, and eventually expand to viable irrigation and water projects.
The ministry through the WSTF has been implementing a Result Based Financing (RBF) programme, with a commercial financing aspect, since 2012. Under the programme, water service providers are supported by the Water Fund to develop a bankable proposal, which they then present to a bank for credit financing. Under the programme, nine projects valued at Sh1.54 billion were implemented, of which the subsidy is Sh856 million, and private finance leveraged from banks is Sh684 million. The success of the programme under its two sub-programmes namely the Kenya Output Based Aid (OBA) project financed by the World Bank with funds from the Sweden and the Aid on Delivery (AoD) financed by the German Development Bank informed the next step.
Already, the ministry is in discussions with the National Treasury for a seed funding of Sh5 billion in addition to the Sh10 billion grant being sought from development partners in the next five years. The objective is to double the Revolving Fund to Sh30 billion. The fund is a step in the right direction and will yield myriad benefit for stakeholders and citizens.
-The writer is the CEO at Water Sector Trust Fund.