The Midiwo family loses 4 members in 2 weeks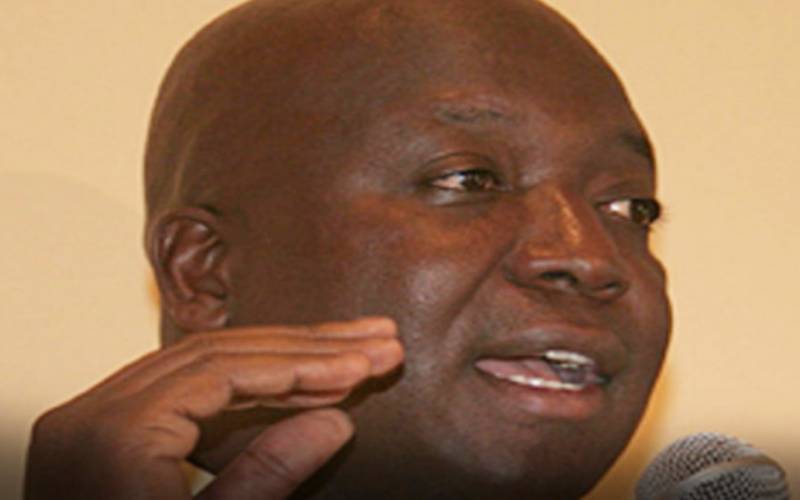 The larger Midiwo family has lost four of its members in the last two weeks, with the latest death being that of former Gem MP Jakoyo Midiwo.
On May 30, the family lost its grandmother Leonida Odima, followed by Jakoyo's maternal uncle Peter Odima (June 3) and elder sister Julia Apiyo (June 9).
Julia Apiyo will be buried in Nyadhi Village, Alego in Siaya County on Saturday, June 19.
Peter Odima, who is also the uncle of ODM leader Raila Odinga, was buried last Saturday, June 12.
The latest death in the family is that of Jakoyo Midiwo, which occurred on Monday, June 14 at the Nairobi Hospital.
According to George Midiwo, Jakoyo's elder brother, he last spoke to the ex-lawmaker on Sunday afternoon, when Jakoyo told him he would be travelling to Siaya to attend Julia's burial once he gets discharged from hospital.
Jakoyo fell ill suddenly on Saturday, and was taken to the Nairobi Hospital for emergency treatment.
At the hospital, doctors discovered Jakoyo's blood pressure was low. He was immediately moved to the intensive care unit (ICU).
"The doctors had earlier informed us he was diagnosed with acute kidney failure, and they were trying to establish its cause," said George, disclosing the late MP never had a known history of kidney-related problems.
"On Monday morning, his condition had improved and we were hopeful he would fully recover."
Jakoyo, according to his family, died at 4pm Monday after his health deteriorated. A postmortem has been scheduled to establish the exact cause of his demise, though reports claim he might have succumbed to a heart attack.
According to George, Jakoyo Midiwo had travelled from his Siaya home to Nairobi to celebrate his children's academic milestones when he suddenly fell ill.
George Midiwo told The Standard that Jakoyo had significantly reduced his trips to Nairobi in recent times.
"He had, to a great extent, reduced his travels to the capital city," said George.
"His recent trip to Nairobi was prompted by a need to join his children in celebrating their academic milestones. His daughter had recently graduated from a South African university while his son scored an A (plain) in the 2020 KCSE exam," added the deceased's brother.
Leaders have eulogised Jakoyo as a "brave, straight-talking man".
Siaya Governor Cornel Rasanga said in his eulogy: "The county will be poorer without his steady vigilance. Gem Constituency will forever remember his leadership and development record."
Rasanga's Kisumu counterpart, Anyang' Nyong'o, said: "Apart from being an accomplished politician and leader, Jakoyo had a very human touch in public affairs, always careful to point out 'the other side of the story' in any conversation."
Ugunja MP Opiyo Wandayi said: "[Jakoyo was] never afraid to be controversial if he believed he was right. Many people misunderstood his sincerity in what he believed to be true to be stubbornness. No, 'Otada', as he was known, was a very down to earth person."
Gem MP Elisha Odhiambo described Jakoyo as a politician who was respected across the board.
"It is a sad time for the people of Gem. May his soul rest in eternal peace," said MP Odhiambo.
According to Siaya County Assembly Speaker George Okode, what stood out about Jakoyo was his honesty.
"He was an honest man who spoke his mind. [That is a] very rare attribute among the politicians of our time," said Okode.
Nominated MCA Linda Juma described Jakoyo as a "unifying figure" in Gem.
"We have lost a leader of the people; a man who was our MP for 15 years. Despite his status in the country, he brought us all together. He brought Gem to the limelight," said Juma.
A Gem resident, Monica Adhiambo, told The Standard Jakoyo "would never fail to return a phone call".
"He listened to people a lot. If you tried calling him and find he was mteja (unavailable), when he'd get back online, he would call you immediately. Gem has lost a visionary leader," said Adhiambo.