Farmers' joy as new cotton seeds boost harvest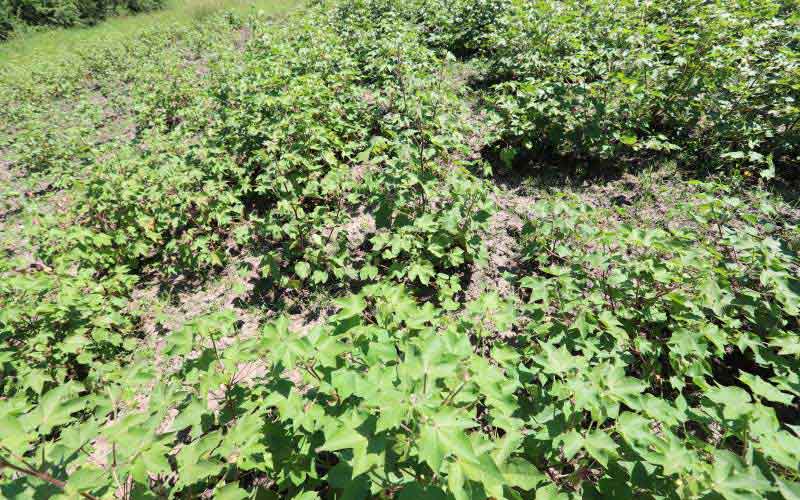 Cotton farmers in Kisumu have a reason to smile after high breed seeds introduced six months ago multiplied production.
Reports from the County Department of Agriculture show about 600 tonnes of cotton are set to be harvested in the next two weeks, up from an average of 50 tonnes produced before.
The department received 12 tonnes of cotton conventional seeds, 140 kilogrammes of biotechnology (BT) high breed seeds and 480 kilogrammes of high breed cotton seeds after the government partially lifted the ban on Genetically Modified Organism (BT) cotton seeds that had been in place since 2012.
The seeds were distributed through eight cotton cooperative societies spread across the county, with about 600 farmers who cultivated 2,000 acres of the crop benefiting from the seeds rolled out by the national government for trials.
Speaking yesterday during an assessment of the progress, the County Agricultural Sector Development Support Programme (ASDSP) coordinator Isaac Dawo said it is evident that the BT seed is resistant to ball worm, a stubborn cotton pest.
Dawo said the cotton will be sold at an increased price, assuring farmers that there was guaranteed market for the produce. The new cotton breed has attracted farmers back to cotton growing. Dawo said an acre would produce high yield cotton that could fetch up to Sh130,000, with one kilogramme going for Sh52.
He said the current average yield of cotton seed is 300 kilogrammes per acre, while the potential maximum yield of the new cotton hybrid or BT seed under rain-fed production is 2,000 kilogrammes per acre. The potential maximum yield of the new cotton hybrid of BT seed under irrigation is 2,500 kilogrammes per acre.
Dawo said other crops like maize and millet fetch an average of Sh17,000 per acre.
"In the past, farmers would store their cotton for even a year due to lack of market. As at now, we have a ready market as soon as the crop is harvested; there are two granaries in the country for storing cotton," Dawo said.
He said Sh1.4 million had been set aside to enable more farmers engage in cotton farming.
An officer at Agricultural Food Authority (AFA), Nixon Chebuche, said apart from high-quality seeds, they were providing pesticide to farmers. He said at least 78 litres of pest control chemicals were distributed to farmers last week.
Henry Odoyo, a farmer in Kobura area who cultivated five acres of cotton, said for the first time in a long time he was impressed by the cotton yield on his farm.
He said he plans to expand acreage under cotton in future.