New dawn for banana farmers in Kisii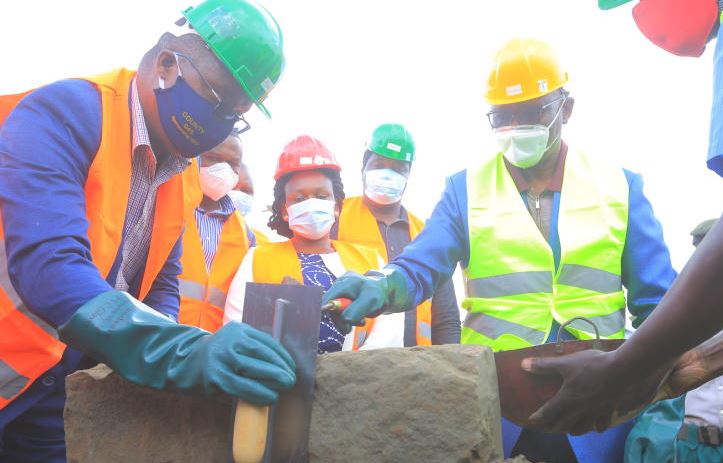 World Bank through the National Agricultural and Rural Inclusive Growth Programme (NARIGP) is constructing a banana market in Kisii at a cost of Sh117 million.
The county availed the land and has given a counterpart fund of Sh117 million for the proposed Nyamache banana market, in Bobasi Sub-county.
The bank also released Sh170 million for establishment of a banana factory. The factory at Kisii ATC was co-funded by the European Union and the county government.
After completion of the facility a few months ago, installation of machines is set to begin in the next six months.
The projects, which were identified from the County Integrated Development Plan, are expected to boost profitability of the banana value chain in the community.
Governor James Ongwae said during the NARIGP Participatory Integrated Community Development process, the market was identified and prioritised among the eight targeted multi-community investments recommended for implementation.
"The market was chosen due to the area's centrality for the whole catchment, being the leading producer of bananas in the county, with a total production of 32,600,000kg from 1,230 hectares at an average yield of 20,000kg per hectare."
The area has a daily turnover of 35,000kg and is expected to be traded in the market yielding approximately Sh210 million per year.
Currently, banana marketing in Kisii and within the catchment is poor and farmers experience post-harvest losses of up to 30 per cent. Most banana farmers face exploitation by middlemen.
"The setting up of the Kisii banana market has been my priority area in a bid to stem losses farmers incur while selling the produce, which is highly perishable," said Ongwae.
He explained that the market will provide services including sorting, grading, weighing, packaging and storage before carrying out bulk transportation to the Kisii banana processing factory and other outlets for marketing. The governor said the factory will pay farmers through the Kisii County Banana Cooperative Society.
County Executive for Agriculture Esman Onsarigo said the projects will see producers have a high bargaining power, organised marketing of bananas and better producer prices and income.
Onsarigo said other support facilities within the market scope include a borehole and solar power harnessing. "Besides the two off-road vehicles donated to the county, NARIGP has also procured 20 motorcycles to facilitate agricultural extension activities in the 20 NARIGP implementing wards," he said.
At least 3,000 metric tonnes are sold outside the county per week, which translates to around 150,000 metric tonnes with 200,000 metric tonnes sold locally, earning farmers very little money.