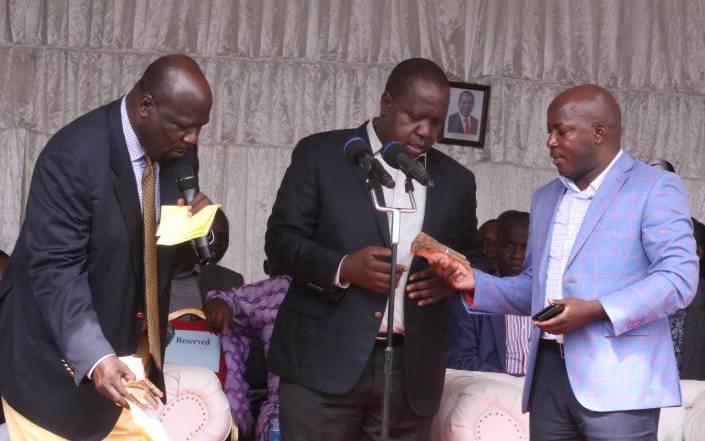 The East African Community (EAC) member states will each contribute Sh57 million toward the construction of Lake Victoria Basin Commission (LVBC) headquarters in Kisumu. EAC Chief Administrative Secretary Ken Obura and LVBC Executive Secretary Ali Matano confirmed that the project would cost Sh345 million. "This will be one of the milestones EAC partner States projects and achievements by LVBC, as it positions to serve the Great Lakes region," Mr Obura said. The national government donated 2.8ha to the institution in 2006 but plans to begin the construction stalled due to lack of funds.
SEE ALSO: Uhuru sets up transport logistics network
But now it is set to kick off after the EAC member States mutually agreed to contribute Sh57.5 million each toward the proposed LVBC's project. The EAC member states are Kenya, Uganda, Tanzania, Uganda, Burundi, Rwanda and the Republic of South Sudan. So far the countries have only contributed Sh22.5 million each, totaling to Sh135 million. This will be used to kick-start the project. This is the only project that is 100 per cent funded by the EAC partner states since its launch 24 years ago, with a majority of other projects it has done being funded by donors. LVBC advertised tenders last week and are now reviewing and processing bids for work to start.
SEE ALSO: Men, what's going on? Kagwe asks as more men test positive
"We now expect to review the tender bids and qualify the best firms to carry out the exercise, which is likely to take a month or two to review," said Dr Matano. Yesterday Matano said they would review the tender bids between now and April. The construction will be done in two phases. "Our first phase will include the construction of part of the administrative block to accommodate staff and the second staff quarters and another office block," Matano said. He commended EAC member States for their fresh commitment to building the regional offices in Kisumu. Currently, LVBC is hosted at Prosperity House – a government premise where Kisumu Governor Anyang' Nyong'o's office is. According to Prof Nyong'o, the LVBC headquarters will be a boon to the county, as it will also place it in a strategic position as the regional business hub.
SEE ALSO: Court awards Ahmednassir Abdullahi Sh750,000 for damaged windscreen