Hippo attacks and injures man guarding farm on shores of lake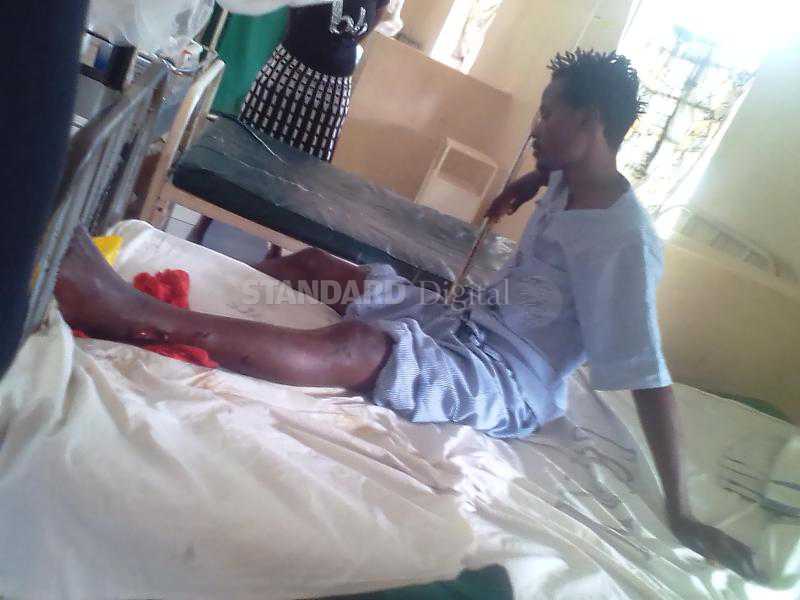 A 21-year-old man was attacked and injured by a hippopotamus on the shores of Lake Victoria in Homa Bay County.
Emmanuel Obiero was attacked by the wildbeest at Ngeri beach in Suba South sub-county on Wednesday morning.
The victim, who suffered fractures on both legs, is admitted at Sindo Sub-County Hospital.
Obiero said he left his home at about 4am to guard his tomato farm from invasion by hippos when he was attacked.
He said he found a hippopotamus calf inside his farm and began chasing it away when suddenly its mother emerged and attacked him.
"My concentration was on driving the calf away. But I suddenly noticed the hippo when it knocked me down," Obiero said.
He explained the wild animal nearly killed him.
Luckily enough, he said he fell on a hanging piece of wood that sprung and hit the hippo's head.
"It is the piece of wood that saved my life, otherwise I was dying. I thank God to be alive today," he added.
Fishermen who were passing by rushed him to the hospital.
Hospital Nursing Officer Alex Okwaro said they were contemplating referring Obiero to Homa Bay Referral Hospital.
And a man was attacked and seriously injured by a hippo near Lake Naivasha, bringing to four the number of victims in the last one week.
The victim was laying nets near Kihoto when the beast attacked him.
A senior medic at the Naivasha Sub-county Hospital termed the victim's condition critical but stable.
Lake Naivasha Boat Owners Association official David Kilo said receding water levels coupled with closed corridors had led to increased cases of human-wildlife conflict.