State adamant to licence donkey slaughterhouses despite ruling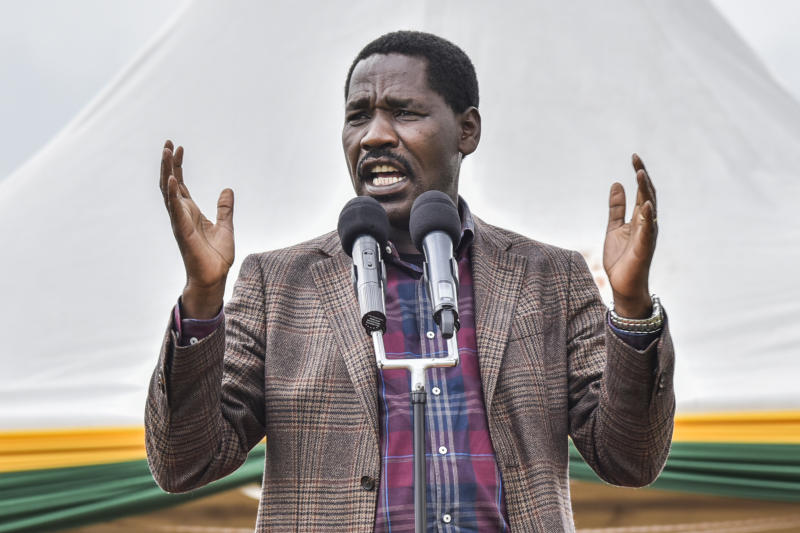 The State may not issue licenses to donkey slaughterhouses, despite a court ruling that okayed the resumption of operations.
Agriculture Cabinet Secretary Peter Munya faulted the ruling, saying that the court overstepped its mandate.
"The courts do not make policies, the government does. When the trade was banned, it was a move to allow replenishment of donkey populations which were already dwindling at the time," Munya said.
In May, the High Court in Naivasha quashed the ban on commercial slaughter of donkeys, citing failure by the State to defend its case sufficiently.
Munya, however, stated that while the slaughterhouses have to seek licences to continue their operations as per the ruling, there were a lot of considerations to be made.
"Slaughterhouses have not been given permits. As a government, we are considering several procedures, including voices from farmers," he said.
He said the government is collecting views from the public in several counties on whether the donkey slaughter is sustainable.
The ban came in force after the Kenya National Bureau of Statistics released the 2019 Kenya Population and Housing Census that placed the donkey population at 1.1 million, a decline from the estimated 1.9 million in 2016, when the slaughter began.
Munya was speaking at Njoro's KALRO ground in Nakuru County during a farmer's field day. He noted that with the climate change and lack of knowledge and access to technologies, farmers continued to count losses.
He said the government was working on ways that will enable farmers to access agricultural technologies easily.
"Such events expose farmers to innovations and technologies which they can adopt to avoid losses," he said.
Nakuru Governor Lee Kinyanjui said his administration is also sensitizing farmers so that they are not exploited.
"The current market price for potatoes is low and farmers are often exploited."