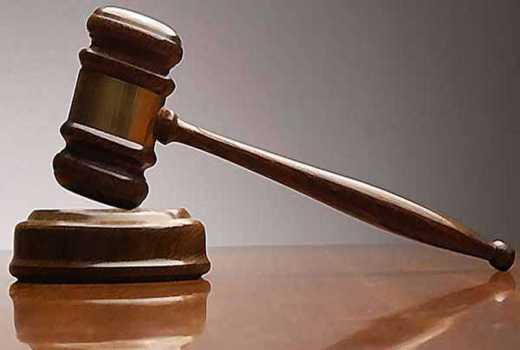 A businessman has obtained court orders stopping his rival from taking over a Sh800 million building in Nairobi. Both parties are claiming ownership of the property.
Elias Waithanji and Joseph Maina are fighting over a five-storey building along Cross Road in a case of double registration and forgery. They both claim they bought the property in 2009.
Justice Kossy Bor issued the order stopping Mr Maina from selling, demolishing, transferring or disposing of the property until the case Mr Waithanji filed is heard and determined.
Rent collected
"In addition, Mr Maina is ordered to file an undertaking in court to refund the rent collected from the suit premise from November in the event the court finds he illegally invaded the property and evicted Mr Waithanji," ruled Justice Bor.
The building located in the busy Nyamakima area has shops on the ground floor, a restaurant, a 34-room hotel, a fully-furnished gym and rental houses.
Waithanji said he bought the land from Drakumar Shah in 2000 at a cost of Sh12 million after which he spent all his life savings to put up the building.
"Before I entered into the sale agreement with Shah, a due diligence search established that the property did not have any other owner. It is then that we entered into the agreement and the property was transferred to my name," said Waithanji.
The businessman said he was surprised when Maina, accompanied by 50 armed men and escorted by police officers on November 27, invaded the premises and evicted him, claiming he was a trespasser.
However, Maina also claimed to have bought the property from Mr Shah and have his name registered in the title documents. He used the title to obtain a court order to evict Waithanji.
But in an affidavit, Shah denounced Maina, stating he had never met him and that he had only sold the land to Waithanji.
"I have never met Mr Maina or done any transactions with him and I believe all the letters he presented claiming to be the agreement between us were forgeries," said Shah.
Waithanji stated in his suit papers that since he acquired the premises and built the commercial building, he had never had any complaints until last year, when Maina claimed ownership of the land.
Land grabbers
He accused the Chief Land Registrar of working in cahoots with land grabbers to forge titles and dispossess genuine land owners in the city centre.
"My eviction from the property and cancellation of the land register reflecting my ownership are the culmination of a well-choreographed illegal and fraudulent scheme to forcibly deprive me of the property I spent all my savings to build," stated Waithanji.
According to the businessman, the eviction order allegedly obtained by Maina was not genuine because he failed to disclose to the court that he previously attempted to take control in 2004 but the case was dismissed.
Bor directed both parties to file their responses and submissions before the hearing on February 26.