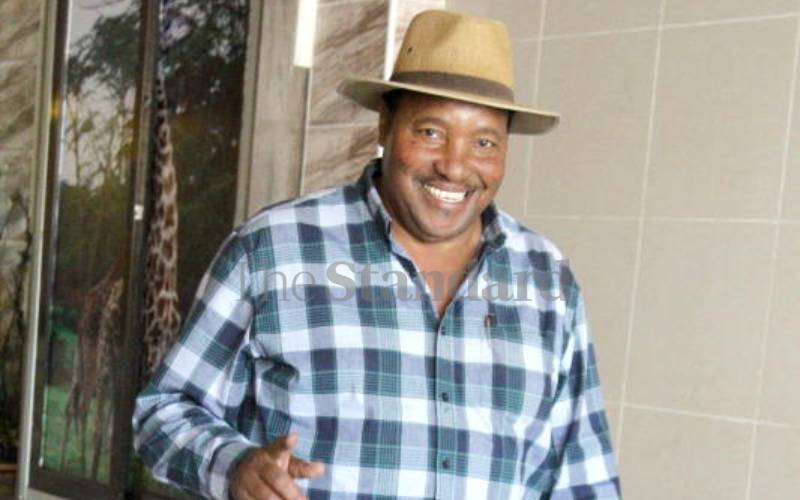 Former Kiambu Governor Ferdinand Waititu is on the verge of losing his wealth worth Sh1.9 billion, allegedly acquired through stolen public funds.
This follows a suit by the Ethics and Anti-Corruption Commission (EACC) filed at the High Court to compel Waititu, his wife Susan Wangari Ndung'u, and their three companies to forfeit the assets to the State for being proceeds of corruption.
"We have established that between January 2015 to July 2017 when Waititu served as Kabete MP and August 2017 to January 2020 as Kiambu County Governor, he amassed wealth to the tune of Sh1,937,709,376 which is not commensurate to his known legitimate sources of income," said EACC.
Among the properties, the commission wants forfeited to the State are millions of shillings in the ex-governor's bank accounts, several pieces of land in Kajiado, Nairobi, and Kiambu Counties, several motor vehicles and houses he allegedly bought in a hurry to conceal the source of funds.
Through lawyer Jackie Kibogy, EACC claimed that Waititu used his political position as MP and governor for private gain by involving himself in a complex corruption chain with contractors to embezzle public funds.
Kibogy alleged that in the race to get public funds, Waititu incorporated his wife and registered three companies Saika Two Estate Developers Limited, Bienvenue Delta Hotel, and Bins Management Services Limited as the vehicles for siphoning public funds.
"Waititu worked in consonance with County Officials while serving as Governor and engaged in schemes to embezzle public funds through fictitious and fraudulent procurement contracts after which he was paid huge kickbacks he used to buy the properties," said Kibogy.
She added that the commission afforded Waititu and his wife an opportunity to explain the assets that are disproportionate to their known legitimate sources of income but they could not offer any explanations which led to the conclusion that the assets are proceeds of crime.
The commission asked the court to freeze the listed assets and cash in bank accounts pending the determination of the suit.
For Waititu, the anti-graft agency listed Sh805 million in his accounts, land, and houses in Runda, Lucky Summer, Migaa Estate, Embakasi Ranching, Kayole, and Thindigwa all valued at Sh280 million, and five vehicles valued at Sh14 million which are suspected to be proceeds of corruption.
Wangari's assets the commission wants to seize are Sh276 million cash in her accounts, four parcels of land in Kitengela and Kabete valued at Sh19 million, and a vehicle worth Sh400,000.
The commission alleged that some of the illegally acquired assets were registered under Saika Two Estate Developers Limited with landed properties valued at Sh662 million and Sh164 million in the account.
Bienvenue Delta Hotel is said to have Sh68 million in its accounts while Bins Management Services Limited has Sh63 million.
"We are satisfied that during his tenure in office, Waititu engaged in corrupt conduct and economic crimes and has already been charged in court with corruption offences relating to conflict of interest and dealing with suspect property," said Kibogy.
She submitted that the commission analysed Waititu's legitimate income for the period he served as MP and Governor which amounted to Sh160 million comprising of salary (Sh29.5 million), rental income (Sh81 million), and bank loans totalling Sh44 million.
EACC claimed that to defraud public funds, Waitutu traded with the county government through companies registered in his wife's and daughter's names and gave contracts to companies that paid him kickbacks.