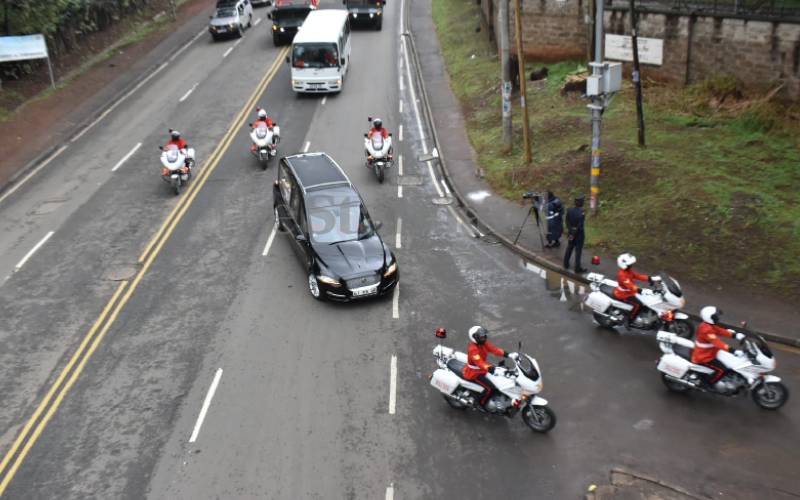 Thousands of Kenyans today braved the chilly weather to bid farewell to the country's third President Mwai Kibaki.
As early as 6:00 am, Kenyans thronged the Nyayo National Stadium in Nairobi awaiting Kibaki's State Funeral Service.
Others lined up the city streets to catch a glimpse of the procession.
The hearse left the Lee Funeral Home at 8.30am to State House where it was received by President Uhuru Kenyatta and First Lady Margaret.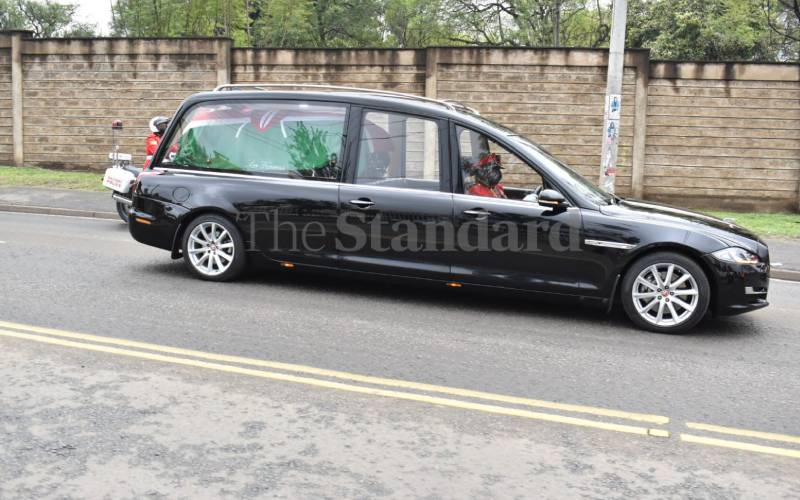 Kibaki's family members, dressed in black, accompanied the procession from Lee Funeral Home to State House.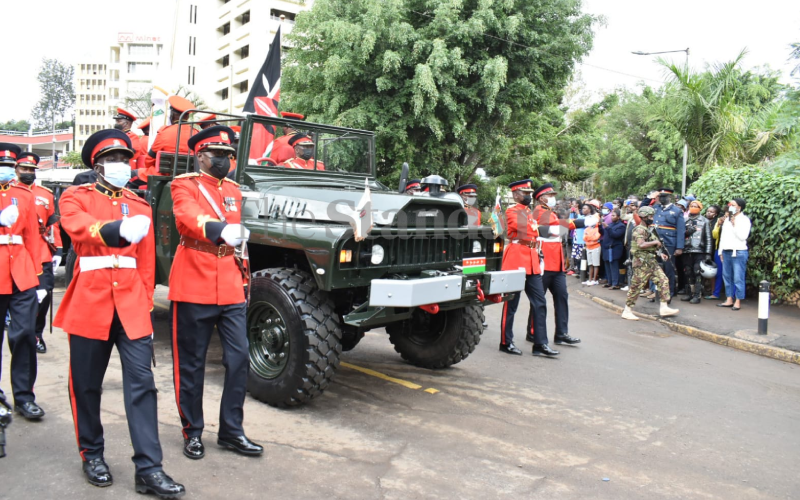 The casket draped with the Kenyan flag was covered with polythene to ensure that it did not get wet from the early morning drizzle.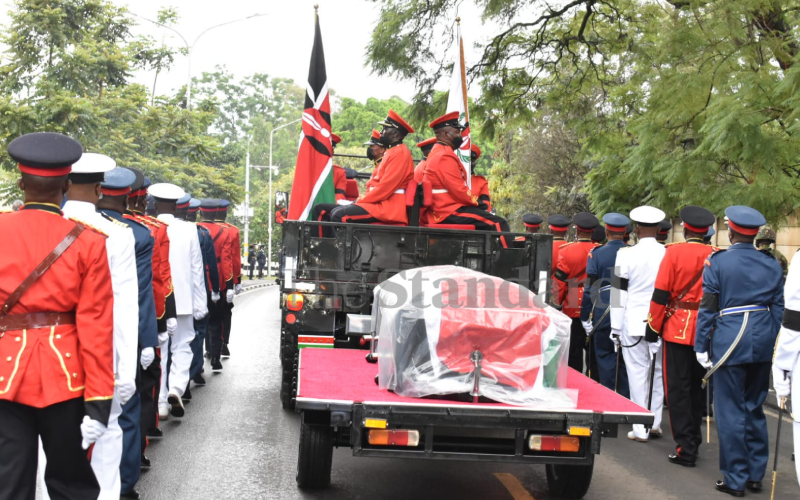 A brief service was held at State House before the cortege left for Nyayo National Stadium at 9.30 am.
The cortege was accorded full military affair as soldiers accompanying the body marched to the venue.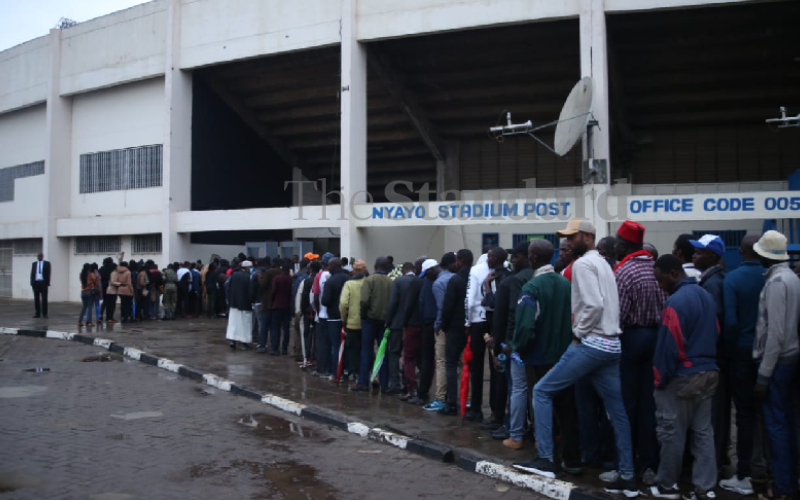 At least three sitting presidents are expected at the State Funeral service. They include South Africa's Cyril Ramaphosa, South Sudan's Salva Kiir Mayardit and Ethiopia's Sahle-Work Zewde.
Former Malawi President Joyce Banda will also attend the function.
Three vice-presidents have also confirmed attendance. They are Philip Mpango of Tanzania, Jessica Alupo of Uganda and Constantino Chiwenga of Zimbabwe.
Rwanda's Prime Minister Édouard Ngirente will also be in attendance.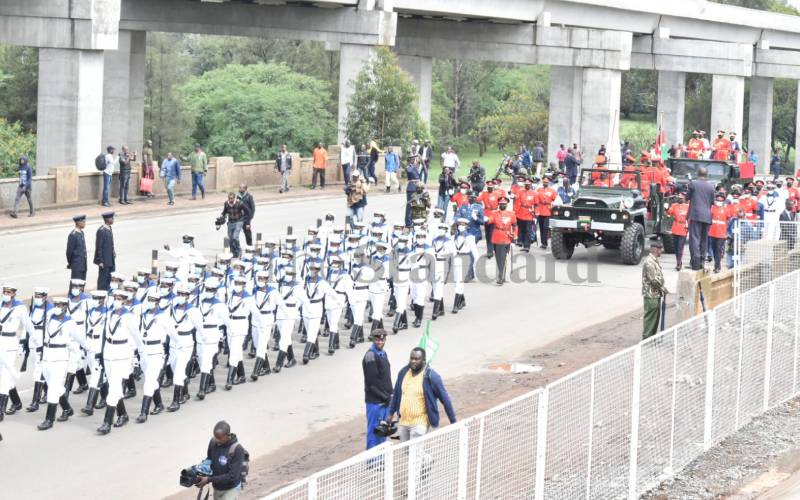 Security was tight around the CBD and at the stadium with no food items and bottled liquids allowed at the venue.
United Kingdom's Queen Elizabeth in a statement today mourned Kibaki describing him as a great statesman who leaves behind a good leadership legacy.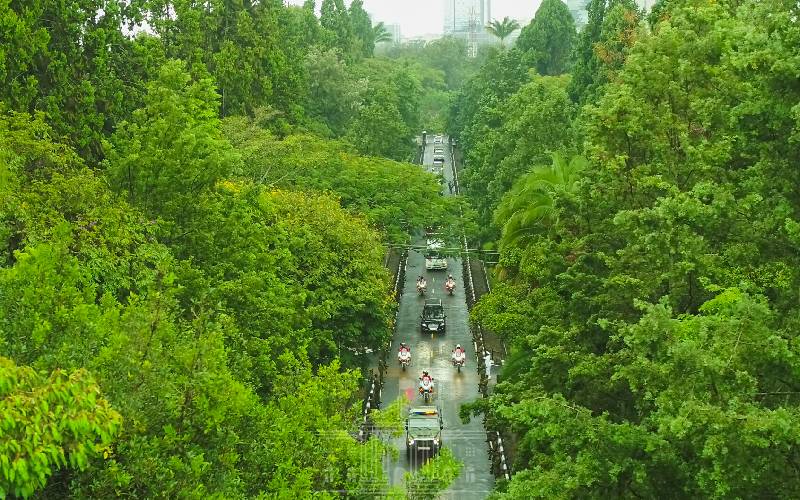 "I was sorry to receive the news of the death of Mwai Kibaki. He had a lifelong record of service to the Kenyan people. It will be of deep sadness to your country to have lost a great statesman, but Kenya can take pride in the legacy of his leadership. I send you and the people of Kenya my condolences at this loss," Elizabeth said in her message addressed to President Uhuru Kenyatta.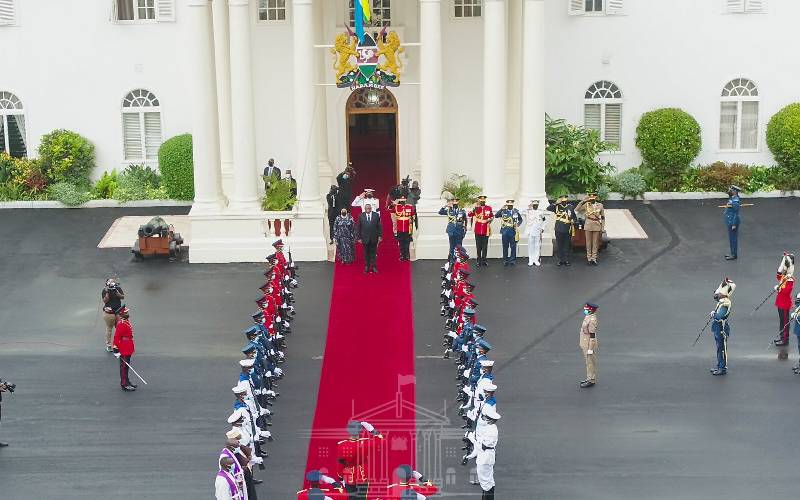 Tanzania President Samia Suluhu declared two days of national mourning on April 29 and 30, in honour of Kibaki.
In a press statement dated April 28, 2022, Zuhura Yunus, Tanzania's Director of Presidential Communications, said: "During the two-day national mourning, the Tanzanian flag shall fly at half-mast across the entire territory of the country and all Tanzanian diplomatic missions abroad."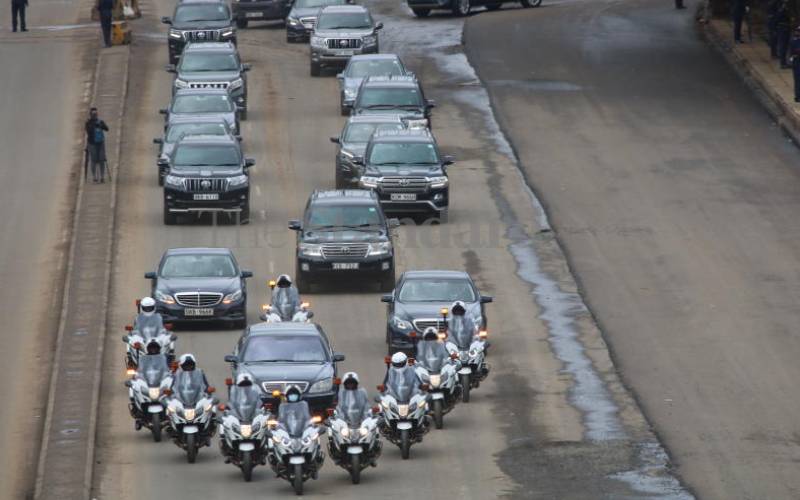 The procession entered the Nyayo National Stadium at 10.35 pm to a military guard of honour before a procession to the altar where the Presidents Ramaphosa, Kiir and Sahle-Work Zewde viewed the body.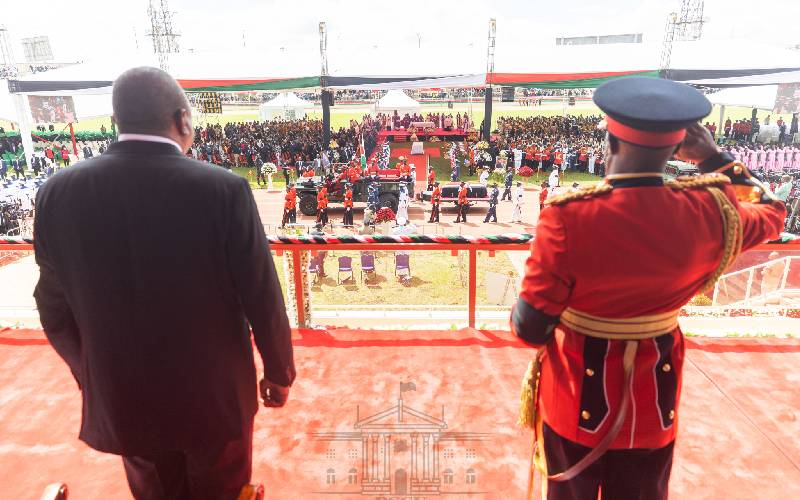 President Kenyatta and the military chiefs were on hand to witness the mounting of the casket on the catafalque.
The requiem in celebration of the life of Kibaki was led by His Grace Archbishop Phillip Anyolo assisted by His Grace Archbishop Martin Kivuva.
President Ramaphosa likened Kibaki to their anti-apartheid revolutionary Nelson Mandela.
Ramaphosa eulogised Kibaki as a great statesman who demonstrated great leadership not only to Kenya but also to the African continent.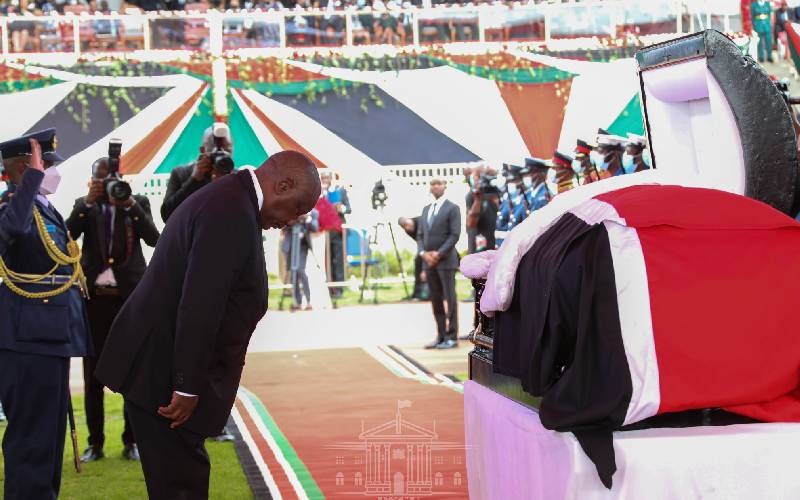 Ethiopian President Sahle described him as a unifying figure while his South Sudan counterpart Kiir hails Kibaki as a capable leader.
President Kenyatta eulogised his predecessor as a man who practised tolerance and was calm under pressure resulting in effective leadership.
The state funeral ended at 3 pm. Kibaki will be buried on Saturday at his Othaya home next to his late wife Lucy.