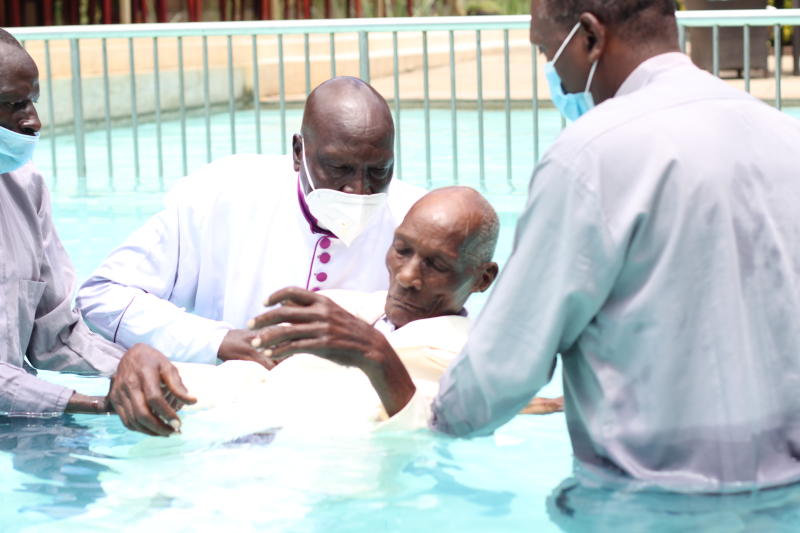 Jackson Kibor, the shrewd farmer-cum-politician who became an online sensation after men who detest Valentine's Day declared him their chairman, had seen his death coming.
Mr Kibor, 88, died on Wednesday night at St Luke's Orthopaedic and Trauma Hospital in Eldoret after battling Covid-19-related complications for two years.
Yesterday, the news of his death shocked the nation. Grief engulfed his Kabenes home as his wives, children and friends gathered to mourn the patriarch they described as hardworking and generous.
Kibor's wife Mrs Yunita Kibor and her former co-wives, Ms Naomi Jeptoo and Ms Josephine Jepkoech, displayed rare unity, sitting close to each other outside the house where mourners had gathered. His mansion, where he lived with his younger wife Yunita, is situated at a vantage point of the expansive farm, overlooking the house of his former wife Naomi, which is located across an uncultivated section of the farm.
According to his family, Kibor had seen his death coming and a month before he breathed his last he resolved long-standing family disputes related to sharing of property.
Kibor called a family meeting in February, where he gave each of his 15 sons 200 acres and 100 acres to each of his 11 daughters.
The "Men's conference chairman" also donated two acres to a local church two weeks before his death.
His eldest son Philip, who is the family's spokesperson, said Kibor resolved all family disputes and sought forgiveness at the meeting.
"Some of us felt that they would be short-changed and Mzee wanted to have his way... You will not see us in court," Philip said.
Kibor was orphaned at nine years. He was elected a councillor in Kipkabus and Soy wards.
Philip described him as an organised man who united his family days before his death, eventually proving naysayers wrong. "Many people didn't think he would unite all of us," he said. According to Philip, his father succumbed to Covid-19 related illnesses he had endured since 2020.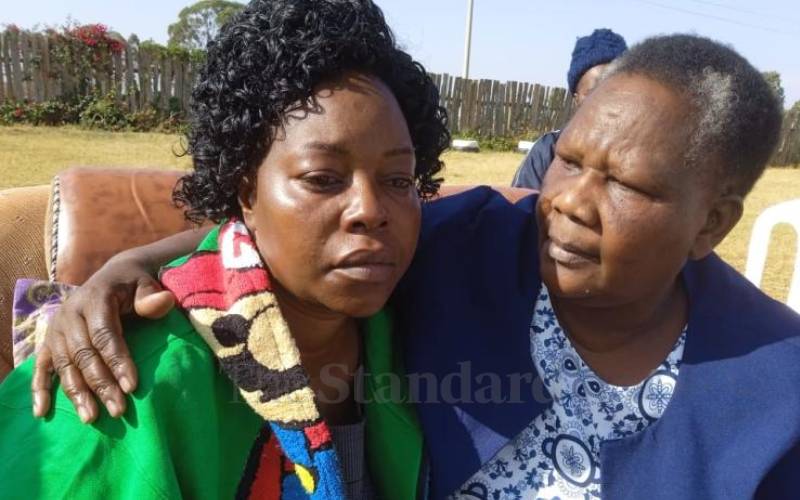 He said Kibor's lungs were damaged before his kidneys later failed, leading to more complications.
"We, his children, are 28. There might be others outside; we don't know. If there are others out there, they can come and see me. We don't want to neglect anybody," Philip said.
He added that his father was liberal and would tell his wives not to force anyone to church.
He said he did not want his children to be segregated.
"You would commit an offence and run to another home in Kitale and return when schools open. We disagreed a lot on ideologies, and at the end of it we ate and drank. He would instruct workers to discipline us when we made mistakes. He was tough," Philip said.
His former wife, Ms Jeptoo, described Kibor as an extraordinary man who deliberately exposed his children and wives to a hard life as a way of helping them cope with challenges in life.
"He divorced us and jokingly said – I divorced you, but you were still in my house. Each of his children had tasted the good and the hard life. I thought he didn't love children, but when I asked him why he was hard on children, he said being tough would help them be responsible in the future," Ms Jeptoo said.
Mrs Yunita said her husband's condition worsened on March 7 before he was taken to hospital.
"He was a fighter. He came out of the ICU and was taken to the wards where he stayed until Wednesday. He lost the fight at 10pm," she said.