From Kerio Valley to Watamu, Safari Classic Rally ready to vroom across 12 counties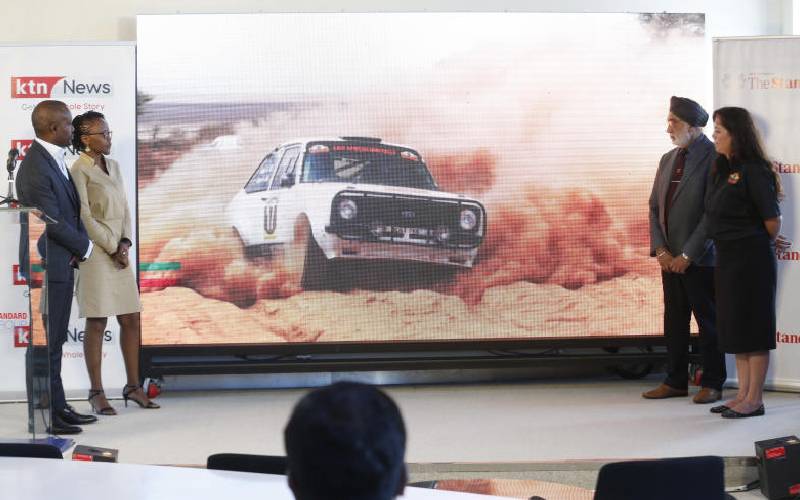 For nine days, 60 drivers will be in action as the East Africa Safari Classic Rally traverses through a rough but scenic 5,000km course spread across 12 counties.
The event will be on February 10-18.
The Classic, a rally for legends, will bring together 23 local drivers who will battle it out in the endurance race that has attracted drivers from 60 nationalities.
Among the drivers will be two-time former Classic Cup champion Aslam Khan, who will take part in his 10th Safari Classic Rally. Aslam will be navigated by his brother Asha Khan in a 3000cc, three-litre Porsche 911.
Other Kenyan rally legends who will grace the event include legendary Ian Duncan, Baldev Charger, Carl Flash Tundo, and his father, Frank Tundo.
The rally will start in Naivasha with the finish point in Watamu, Kilifi County. In between, there will be stages in Nakuru, Nanyuki, Amboseli National Park, Taveta and finally, at the ocean-front, Watamu, which will host the last section of the race.
The drivers will pass through the scenic Kerio Valley, then to Laikipia North. They will head to the Amboseli ecosystem, Taita Hill in Voi before making the final stop at the Ocean Sports in Watamu.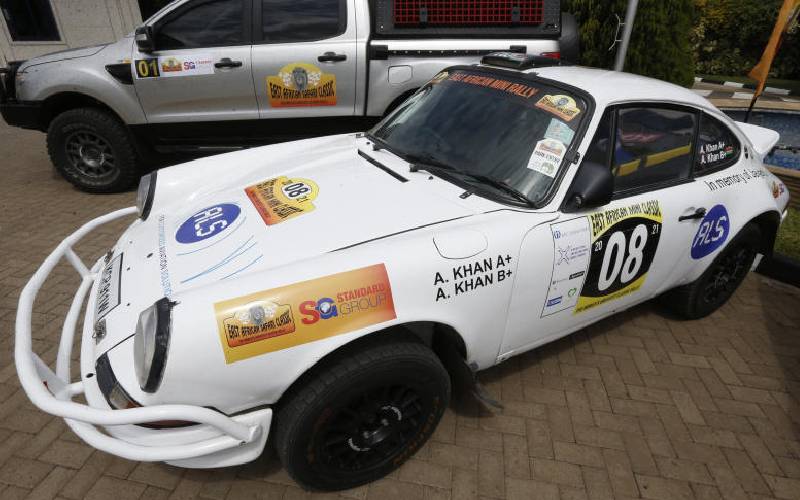 Unlike the normal rallies (national championship) that cover approximately 1,500 kilometres, the Safari Classic Rally, a blind drive, will have no reconnaissance.
"The route is supposed to remain a secret until a day to the rally so that we don't give any driver undue advantage," Raju Chaggar, Clerk of Course, said.
One of the cars will be a Datsun 180B, manufactured in 1974, the same year Kenya National Rally Championship (KNRC) speed merchant Eric Bengi was born. The 48-year-old driver will be behind the wheels while being navigated by Gatimu Mwindo.
Yesterday, the 1969 Porsche and BMW e28 535i Classic gave KTN News viewers a glimpse of what Kenyans and East Africans should expect in February, with a mock-test drive at the Standard Group Plc Headquarters, along Mombasa Road.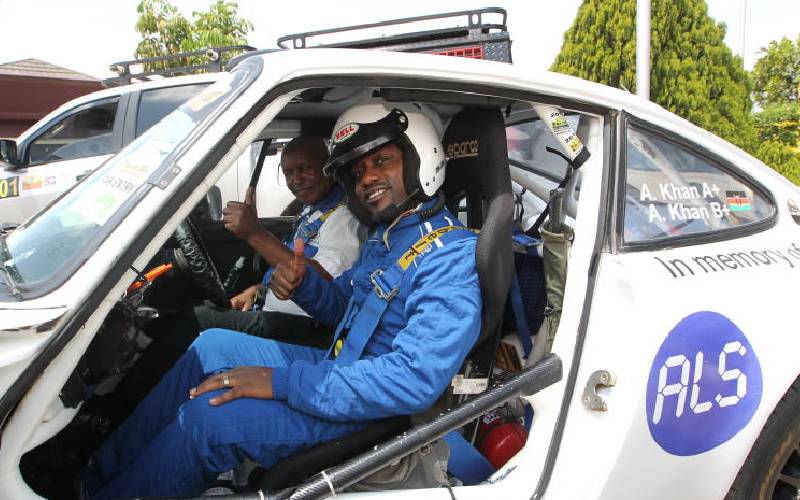 On the Porsche driver's seat was Ben Musomba, the car mechanic who represented Aslam Khan, with Standard Group CEO Orlando Lyomu on the navigator's seat. Rally legend Azar Anwar drove a 1978 BMW model.
"It's my first time in a rally car. I don't know what to expect. The closest I have been to a rally car is a Go-Kart, but I'm equally excited," Lyomu said before he rode with Musomba.
According to Anwar, the 535i machine was pulled from the garage where it spent 15 years lying under a cloud of dust.
"It was sold in Kenya as a brand new, but it was later dumped somewhere for 15 years and when I got it, the gearbox was missing and the floor of the car was rusty," said Anwar.
"My car is built to a budget. I would estimate its price to be Sh6 million."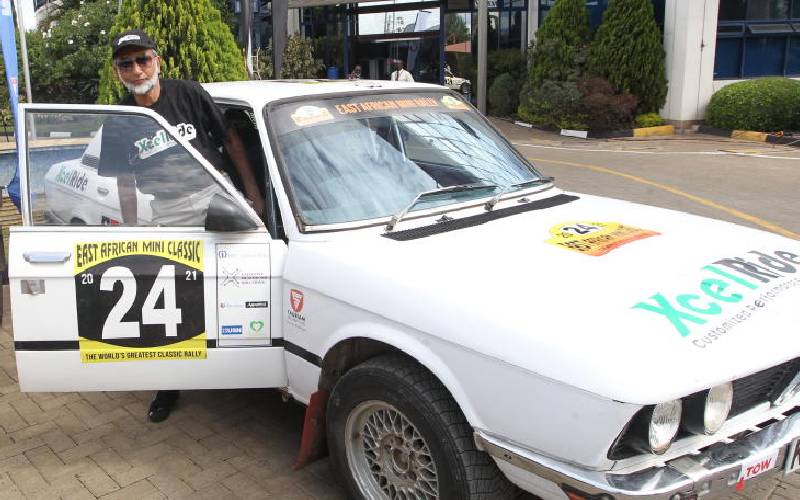 Anwar, however, will not be taking part in the rally. Instead, he will be driving the safety car at the 10th edition of the Classic Rally.
Standard Group Plc will be the official media partner, having sponsored the rally to a tune of Sh21 million.
Charles Otieno, the Standard Group Editor, Weeklies, Sports and Entertainment, assured rally audience that they will be given a memorable show.
"As a media house, we are also into sports production. The Classic Rally is one of the disciplines that we want to develop," said Otieno.